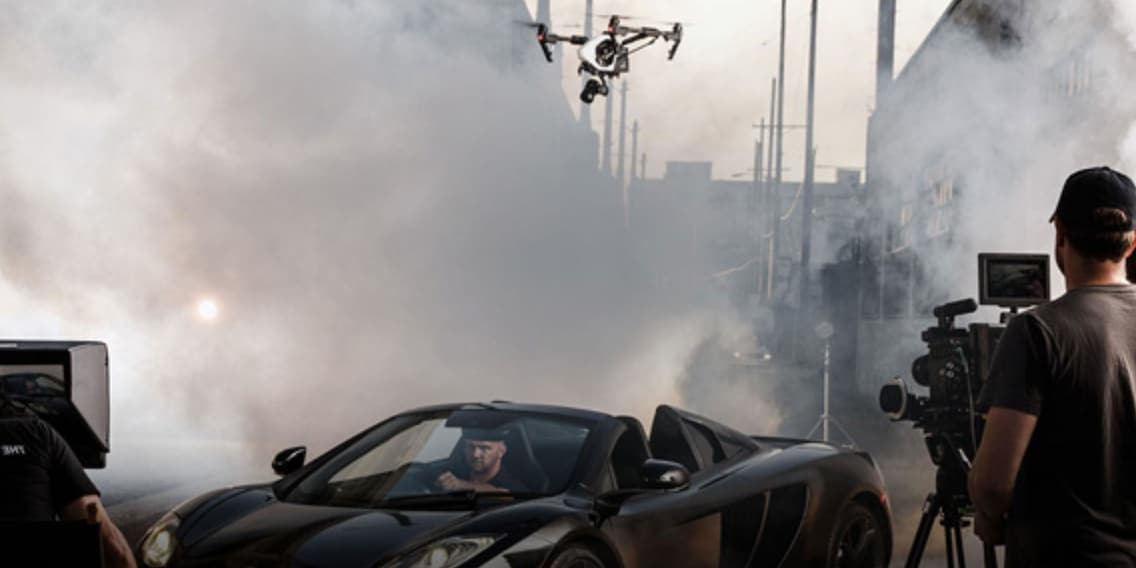 The pro movie-making drone for anyone: Dji Inspire 1 Pro drone with the latest Zenmuse X5 camera

Dji has launched the RC drone Dji Inspire 1 Pro. It's equipped with Zenmuse X5, a unique camera that features a micro four thirds system for interchangeable lenses, 4K video quality and autofocus. Learn all about the Dji Inspire 1 Pro's latest camera right here.
Interchangeable lenses
One of the biggest improvements compared to its predecessor is the new camera Zenmuse X5 featuring a micro four thirds mount. It enables users to interchange lenses and take advantage of numerous image options for even more professional recordings. Standard lens supplied: MFT 15mm 1/1.7 ASPH by Dji
These lenses are compatible with Zenmuse X5:
Focus and aperture
The pilot now has full control over focus and aperture of all lenses – another significant improvement compared to the previous model. Shoot images that are truly professional. Simply tap on your tablet or smartphone screen to focus on the object you wish to record.
Image quality
This camera offers top-notch image quality with 16 megapixel resolution and 4K video recording. The powerful M4/3 image sensor is 8x larger than the predecessor's standard image sensor. Enjoy more detail and improved image quality even if lighting is poor.
Exposure
Supported exposure modes:
Auto
Aperture First
Shutter First
Manual
AE lock
AE Spot Metering
AW Center Metering
The camera features an electronic speed shutter with exposure times ranging from 8 seconds up to 1/8000 seconds. Exposure compensation ranges from -3 to +3 EV.
Memory card
All images and videos are stored on a micro SD memory card. Need more memory than provided? These are compatible models:
Compatibility
The new Zenmuse X5 camera with its 3-axis brushless gimbal is also sold separately and is compatible with the predecessor model.
---



Ever since I was a kid, I've been crazy about scale modelling – this enthusiasm has stuck with me to this day. I also love technology, construction and anything I can invent or build. Apart from being a techie, I'm also a true travel fanatic.
---
These articles might also interest you
Skeleton Loader

Skeleton Loader

Skeleton Loader

Skeleton Loader

Skeleton Loader

Skeleton Loader