The new Galaxus Live campaign is here!

Since 30 May 2016, photos and videos sent in by our customers for the Galaxus Live campaign have been out there for all to see. On TV screens, billboards and in ads.
We would like to say a massive thank you to everybody who took part in the Galaxus Live campaign and are very happy to say that the number of entries keeps increasing and the ideas are getting more and more creative! So it's not always an easy task for our jury to choose their favourites and decide on the winners. However, after an extensive selection process, we are excited to present the latest Galaxus Live themes. They're out there on billboards, public transport, in ads, online banner ads and on TV.
All Galaxus Live photos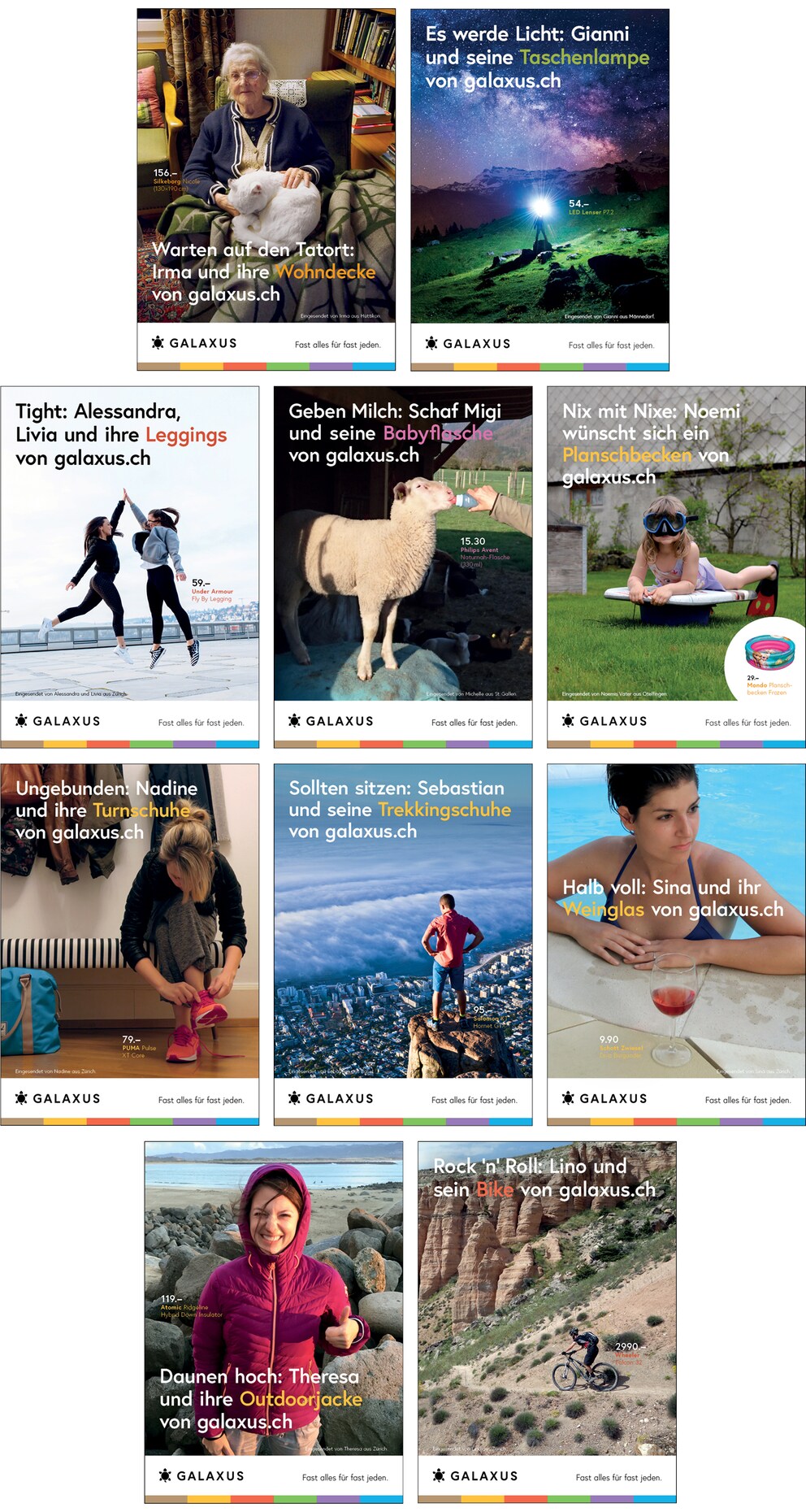 ---
The winners of our Facebook competition
All entries used in our campaign automatically took part in our Facebook competition where users picked their favourites.
We would like to congratulate the contestants for mobilising their friends and family and for impressing the public. The effort has been worth it. The winners are:
Tight: Alessandra, Livia and their leggings from galaxus.ch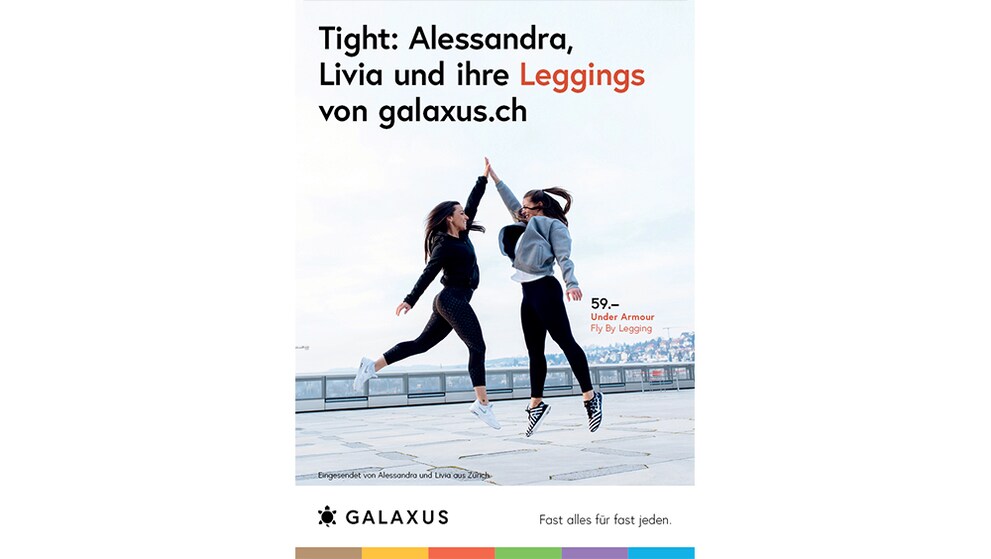 Sanna wants a kettle bell from galaxus.ch
Want to be part of the next Galaxus Live campaign? Then take part and click on the following link!
See all photos and videos used in our campaigns here Pinterest and YouTube .
---



My intrinsic motivation is constantly pushing me to outdo myself – whether I'm supervising projects at work, working out in my spare time or setting personal goals. Fun, enthusiasm and conviction are part of my way of life.
---