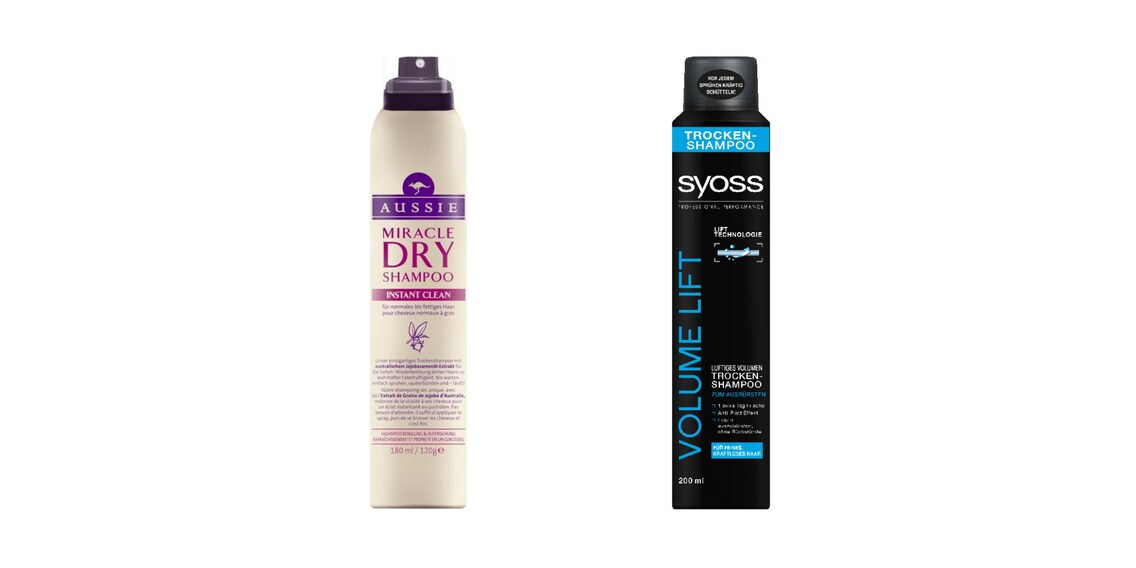 The best dry shampoos: Completely free from questionable ingredients

German consumer magazine "Ökotest" tested 15 dry shampoos. Two of the three care products that were rated "very good" are available from our range. Read on to learn more about the products and the test.
Dry shampoos are particularly well-suited for long hair. Not only do they save you time when styling your hair but they also promote the health of your hair. Ideally, long hair should be washed every other day or, better yet, once every three days. It's the best way to prevent your tips from losing important oils on a daily basis. After all, it is the oils that protect your hair from drying out. Having said that, what is good for the tips of your hair does not look great at the roots: little volume, a slightly oily shine, and hair that is difficult to tame. Dry shampoos help you avoid this. While it does not replace actually washing your hair, it is a great way to give it a bit of a lift. To make sure you buy the right dry shampoo and avoid using products that contain potentially harmful substances, "Ökotest" magazine tested 15 different dry shampoos.
The lab test
"Ökotest" had the tested dry shampoos checked for potentially harmful substances. 9 products received very good results. In the other shampoos, the lab found allergenic fragrances, artificial musk fragrance and diethylphalat (DEP). DEP can reduce the natural protective mechanism of the skin.
Products rated "very good"
Using dry shampoos
Apply the dry shampoo in short sprays from around 20 cm away from your head. Leave it in for at least three, better yet, ten minutes so that it can absorb oil and any remainders of styling products on the surface of the hair. Now gently massage the shampoo in, either with your fingers or a towel, before brushing it out. For best results, use your hair dryer to quickly blow over your head.
---



Friends, family, cats and good wine are my lifeblood.
---
These articles might also interest you
Skeleton Loader

Skeleton Loader

Skeleton Loader

Skeleton Loader

Skeleton Loader

Skeleton Loader