The 10 most exciting facts about LEGO

LEGO is a cult classic. The bricks and construction sets have been fascinating kids and adults for decades. We've put together the 10 most exciting facts about the world-famous bricks.
1. LEGO is the world's leading tyre manufacturer
The tyres may be small but boy does LEGO produce a lot of them – over 300 million a year. That's more than Bridgestone and Goodyear and all other tyre manufacturers combined. This earned LEGO an entry in the Guinness Book of Records in 2012.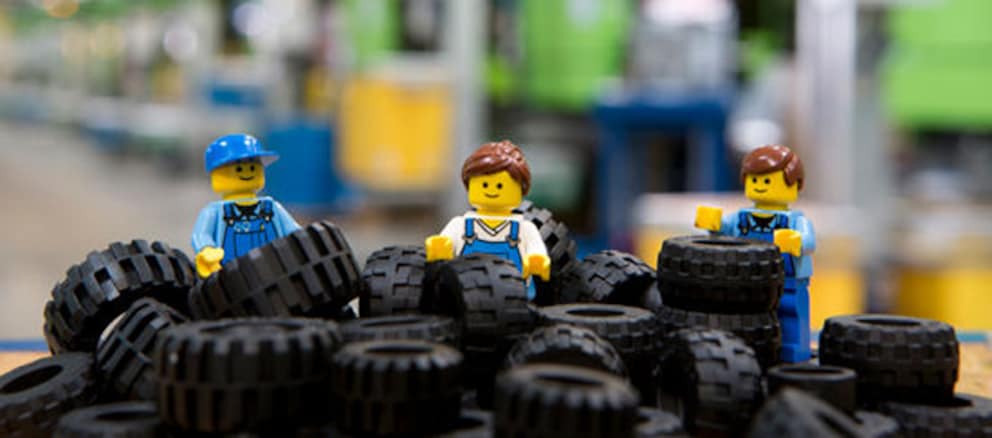 2. LEGO Minifigures are the largest population group in the world
If they were real people, LEGO Minifigures would be the largest population group in the world. There are over 4 billion Minifigures. Or even 5 billion according to other sources. In any case there are loads!
3. Six bricks with eight studs equal 915.103.765 combinations
But first things first: two bricks with eight studs can be put together in 24 different ways. Use just three of these bricks and you've got 1.060 possible combinations. With six bricks, we're looking at 915.103.765 combinations. Mathematicians find the math behind the LEGO bricks a hard nut to crack.
4. All LEGO bricks produced since 1958 interlock
The year 1958 marked the last small change in terms of design. All LEGO bricks produced after that interlock with each other. In other words, all sets can be combined.
5. There is a secret LEGO vault
This room contains every LEGO set ever made. The vault is located in Denmark and contains around 4.700 sets.
6. LEGO's most valuable set is the Star Wars Ultimate Collector's Millenium Falcon
It was worth GBP 2.712 pounds in December 2015; roughly CHF 3.400. In 2007, the same set would have made just GBP 342. According to an analysis by the Telegraph, buying LEGO sets over the past 15 years has been a better investment than shares and gold.
7. LEGO art is an actual thing
Nathan Sawaya from New York was the first artist to use LEGO in art. Last year, his exhibition "The Art of the Brick" was on show in Zurich. Likewise, the artist Sean Kenney creates contemporary art with LEGO. He's a self-acclaimed "professional kid".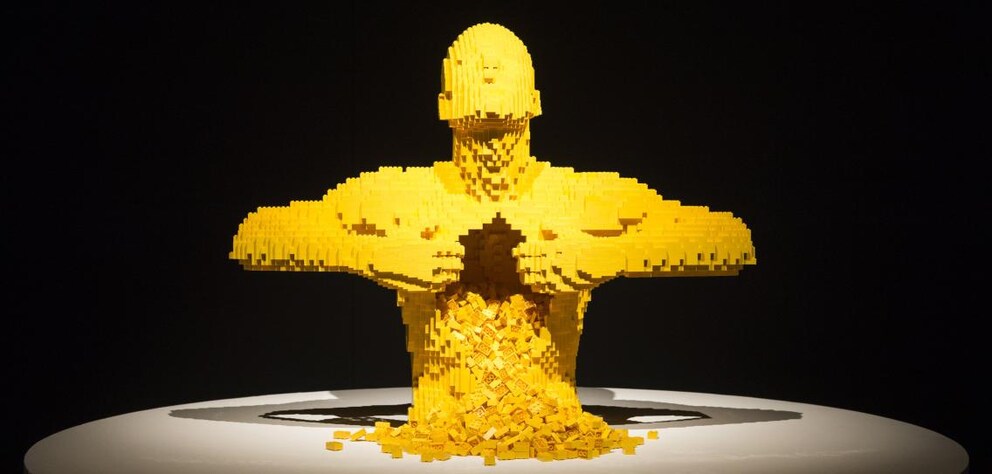 8. The largest LEGO model consists of 5 million bricks
It's a full-scale Star Wars X-Wing Starfighter with a wingspan of 30 metres. Building this gigantic model took an incredible 17.336 hours. The spaceship is on display at LEGOLAND in Germany.
9. The name LEGO is derived from Danish
The name is an abbreviation of the Danish phrase "Leg Godt", which roughly translates as "play well". At the same time, LEGO also means "to collect" in Latin – well if that isn't appropriate!
10. Ole Kirk Christiansen founded the company that later became LEGO in Billund, Denmark, in 1932
In 1932, in Billund, Denmark, master carpenter Ole Kirk Christiansen founded a tiny company which he renamed LEGO in 1934. He started off by manufacturing wooden toys like ducks or colourful yo-yos.
These facts – number six in particular – should be reason enough to extend your own collection. Click here to view our large LEGO range.
More about LEGO
Skeleton Loader

Skeleton Loader

Skeleton Loader

Skeleton Loader

Skeleton Loader

Skeleton Loader

Skeleton Loader

Skeleton Loader
---



I love the strategy game "The Settlers of Catan", the Ravensburger puzzle "Colourful Cupcakes" and the pink fluffy unicorn that sits on my desk (a birthday present from my workmates). Not only do I have a weakness for toys, I also get excited about good food and comedy TV shows. 
---
These articles might also interest you
Skeleton Loader

Skeleton Loader

Skeleton Loader

Skeleton Loader

Skeleton Loader

Skeleton Loader