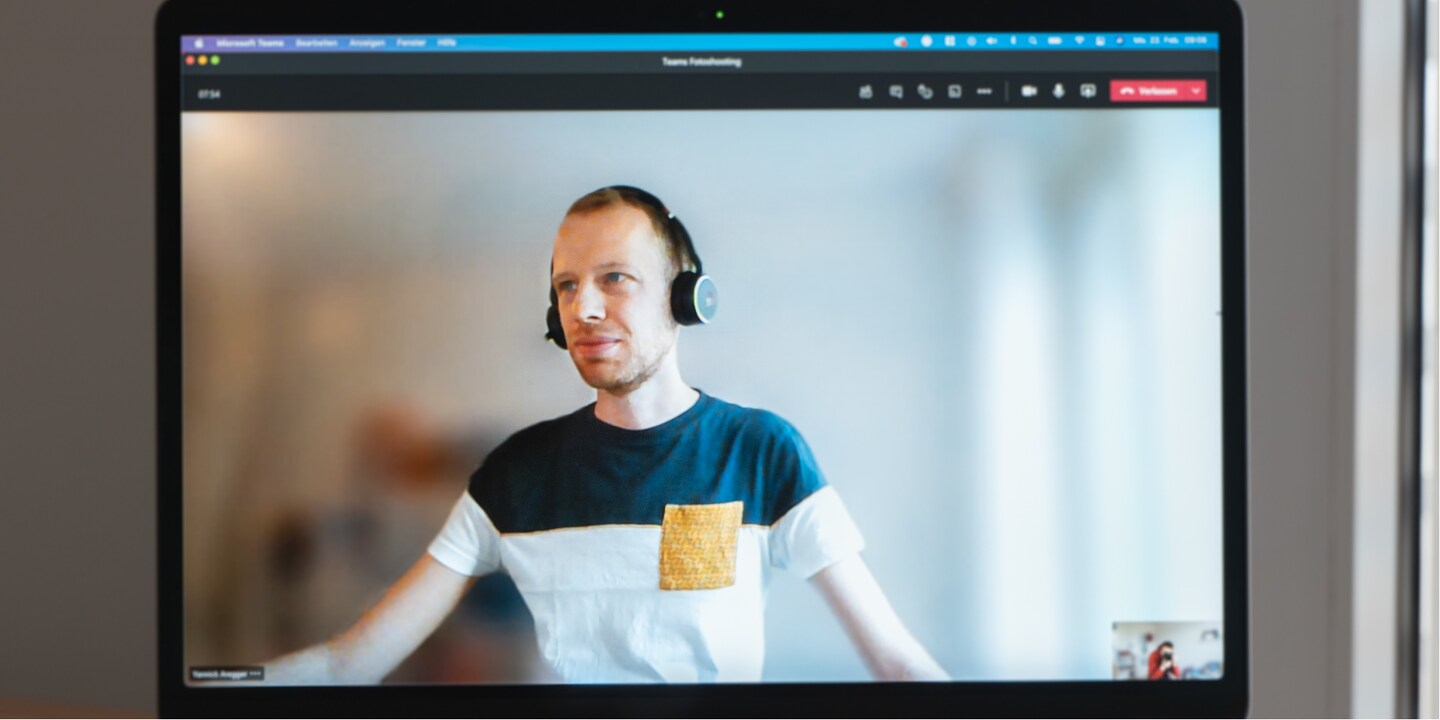 Talent ahoy: expanding into China?
A Lucerne native travelling the world: after graduating from secondary school, Yannick Aregger went to Beijing for a language study trip. But instead of selling watches to Asian tourists, he now looks after digitec Galaxus' corporate customers. His experience from a family business serves him well in this role.
Yannick's path seemed predestined: his parents run an SME for electrical installations. But Yannick had another plan. He first explored China, then economics. Now he has joined digitec Galaxus as a Junior B2B Solution Manager. We spoke to him recently. Along the way, we found out that he only started using washing machines during his stay in China.
Yannick, a glance at your resume reveals a bachelor's degree in International Relations, a master's degree in Management and Economics, and a language study trip to China. You ended up at digitec Galaxus – why not a bank?
Yannick: Rigid hierarchies and predefined career stages aren't really my thing. The dynamic start-up culture at digitec Galaxus appeals to me much more. Here I can help shape processes from the start and make a contribution to the company's success.
Why do a language exchange in China? Surfing in Bali or an Interrail trip through Europe, isn't this what usually happens after graduation?
After graduating from high school, I worked in a watch store in Lucerne. Due to the unfamiliar language and the sometimes unfamiliar behaviour, I always found Chinese customers the most exciting. I also have a flair for foreign languages. They allow me to immerse myself in a foreign culture and break down barriers between people. So I was drawn to Beijing. I was fascinated by the possibility of being able to converse in Mandarin with nearly one sixth of the world's population. I also wanted to get to know a culture that is so foreign to us Europeans.
Alone in Beijing at barely 20 years old. How was that?
Initially, the culture shock got to me quite a bit. Whether it was in a restaurant, on the subway, or at a wildlife market: loud voices filled my ears non-stop. It was also a new experience to wake up as a young adult in a metropolis of 24 million people. I had to get used to that at first. In addition, my host family barely spoke any English and I still didn't know Mandarin. However, this also led to a very steep learning curve and, in retrospect, was probably the best thing that could have happened to me. It was a very intense and instructive time. It certainly also made me the open and independent person I am today. Thanks to my host father, I've been doing my own laundry ever since.
You applied for a talent position with us and actually wanted to go into marketing. Now you're working on the B2B team. How did this come about?
When I applied, there was no open talent position in marketing. After the second round of applications, I was then recommended to the B2B team. The decisive factor was probably my work experience in my parents' SME: through them, I understand what corporate customers want and how they differ from private customers. The opportunity to join the B2B team excited me immediately: the department is in the process of rethinking its approach to corporate customers, and I'm being given responsibility for this process from the very beginning.
What do you do as a Junior B2B Solution Manager?
To further establish digitec Galaxus in the B2B business, we design scalable end-to-end solutions for corporate customers. I'm responsible for the two areas of data storage and networks and try to bundle the products into optimal solutions for corporate customers. This includes, among other things, creating the right assortment with associated services. I define packages that include, for example, access points, network storage or printers. I also work with B2B account managers to develop solutions for key accounts. This gives me direct insight into customer projects. But my focus is on scalable total solutions that we offer SMEs. We then advertise these together with our colleagues from Category Management as promotions and blog posts on our online stores.
Are you a lone warrior or do you have comrades-in-arms who support you?
Although each B2B Solution Manager is in charge of their own topic, we often work together, exchange ideas and help each other where we can. As a junior, I am, of course, allowed to take advantage of a little more support.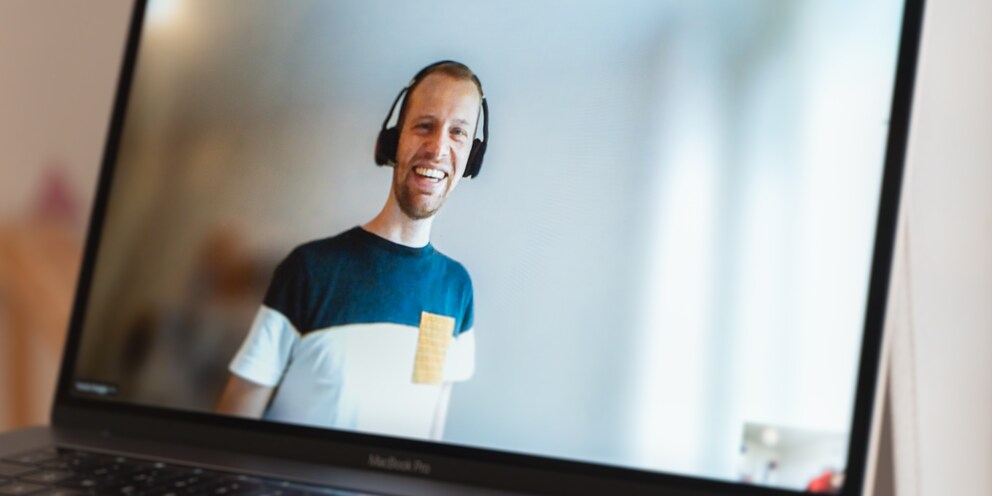 Will you remain a Solution Manager or will you perhaps work in Portfolio Development one day?
I will definitely do a rotation. I still don't know whether this will be within B2B or if I'll move into Portfolio Development for a product category. However, I am very open and curious to learn about other roles.
Your only started working here a few weeks ago. What do you think?
I felt I was in the right place from day one. I was still allowed to spend the first week in the office before we were all banished to our home offices. Onboarding in a home office is difficult, but it's worked out great so far, thanks to my helpful team. The values that digitec Galaxus is committed to are also lived and implemented in everyday life.
And when are we going to expand to China under your leadership?
We're all ambitious here. Maybe China will be an interesting business partner for us one day – I can certainly contribute some useful contacts. We all know that in China, contacts are more important than business ideas.
Do you want to join our category management team? Click here to find an open position.
---
News aren't enough for me – it's the stories behind the news that capture my interest. Curiosity is my constant companion and the reason why I spend Saturday afternoons in my favourite café, eavesdropping on city stories while planning my next travel adventure and creating new event ideas. Zen meditation can wait.
---
These articles might also interest you
Skeleton Loader

Skeleton Loader

Skeleton Loader

Skeleton Loader

Skeleton Loader

Skeleton Loader