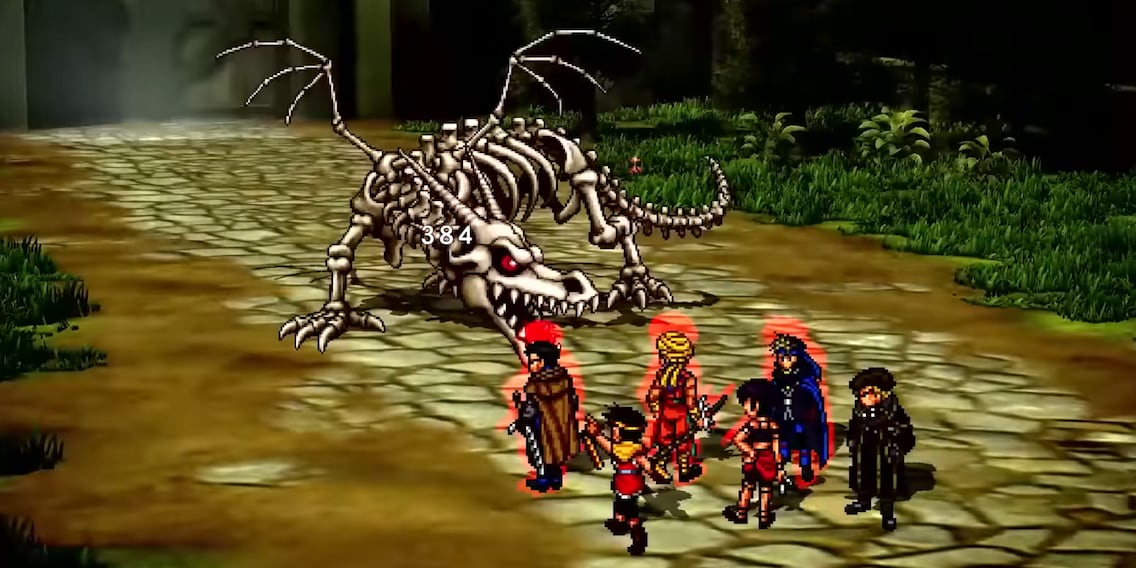 This article was translated automatically.
"Suikoden", "Street Fighter" and "Sonic": These were the highlights of the Tokyo Game Show 2022
The Tokyo Game Show had a few treats in store for fans of Japanese games. But the big surprises were missing.
For the first time in three years, the Tokyo Game Show was held as a physical event. Around 140,000 people were able to play the latest games and exchange ideas with like-minded people over four days at Tokyo's Makuhari exhibition centre.
Before and during the exhibition, there were again numerous press conferences by Japanese publishers. There were no big surprises, but there were a few highlights among the announcements, which I have summarised here.
Konami: No new "Silent Hill", but a "Suikoden" remaster
Konami has teased the return of a "globally popular franchise" ahead of the Tokyo Game Show. Many "Silent Hill" fans took hope from this cryptic statement for a new spin-off of the Japanese horror game series. However, there was no sign of "Silent Hill" at Konami's press conference . Instead, remakes of the JRPG classics "Suikoden I" and "Suikoden II" were announced for Playstation 4, Nintendo Switch, Xbox One and PC. Fans of the original can look forward to prettier graphics and numerous "Quality of Life" improvements.
Ryu Ga Gotoku: Three new "Yakuza" games announced
Fans of the Japanese fighting game series have a reason to celebrate. Developer studio Ryu Ga Gotoku has announced three new games at their Tokyo Game Show conference. You can find all the details on the new games in the article below .
Sega: New trailer for "Sonic Frontiers"
Sega has unveiled a new trailer for the upcoming open world Sonic game. The short gameplay video shows how the blue hedgehog uses his superpowers and becomes the gold-coloured "Super Sonic". In this state, the Sega mascot will be able to defeat even the biggest and strongest enemies in the game.
"Sonic Frontiers" will be released on November 8 for Playstation 4 & 5, Nintendo Switch, Xbox Series X/S, Xbox One and PC.
Capcom: Lots of updates on previously announced games
Capcom used the Tokyo Game Show to showcase minor and major updates to games that have already been announced or released .
"Street Fighter 6": New game modes, character creator and line-up unveiled
In an extensive presentation, Capcom has unveiled details of the new game modes in "Street Fighter 6". In addition to the traditional Versus mode "Fighting Ground", there is now a genuine story mode with "World Tour", in which you can freely explore a city. Also new is the "Battle Hub" - a virtual room that functions as the game's central online platform.
In addition, the line-up of fighters in "Street Fighter 6" was officially confirmed after the presentation with an artwork trailer. Included are new and old characters from the long-running beat'em'up series. For the story mode, you can also create your own fighter.
The game is scheduled for release next year.
The game is scheduled for release next year for Playstation 4 & 5 and Xbox Series X/S. A closed beta test will take place from 7 October to 10 October .
"Monster Hunter Rise: Sunbreak": free expansion in September
"Sunbreak", the DLC expansion to "Monster Hunter: Rise" is getting a free update with new monsters, weapons and quests. The game and the "Sunbreak" expansion are available for the Nintendo Switch and PC. The update will be released as early as 29 September.
"Exoprimal": It's raining dinosaurs
The absurd dino-baller game "Exoprimal" has been introduced in more detail in a new story trailer. I still have no idea what the game is about, but it looks... interesting. The game will be released next year for Playstation 4 & 5, Xbox Series X/S, Xbox One and PC.
"Resident Evil": Updates on "Village" DLC and "Resident Evil 4 Remake"
"Resident Evil Village" fans can enjoy a new trailer for the upcoming "Winter's Expansion". Included in the DLC is a third-person mode, new content for the action-packed "Mercenaries" game mode, and a story expansion in which you take on the role of Rose, the daughter of the "Village" main protagonist.
The DLC will also feature a new "Winter's Expansion".
It was also announced that the "Resident Evil 4" remake will also be released for Playstation 4. A surprise that, due to the limiting last-gen hardware power, has not only caused positive reactions.
---
My love of video games was unleashed at the tender age of five by the original Gameboy. Over the years, it's grown in leaps and bounds.
---
---
These articles might also interest you
Skeleton Loader

Skeleton Loader

Skeleton Loader

Skeleton Loader

Skeleton Loader

Skeleton Loader