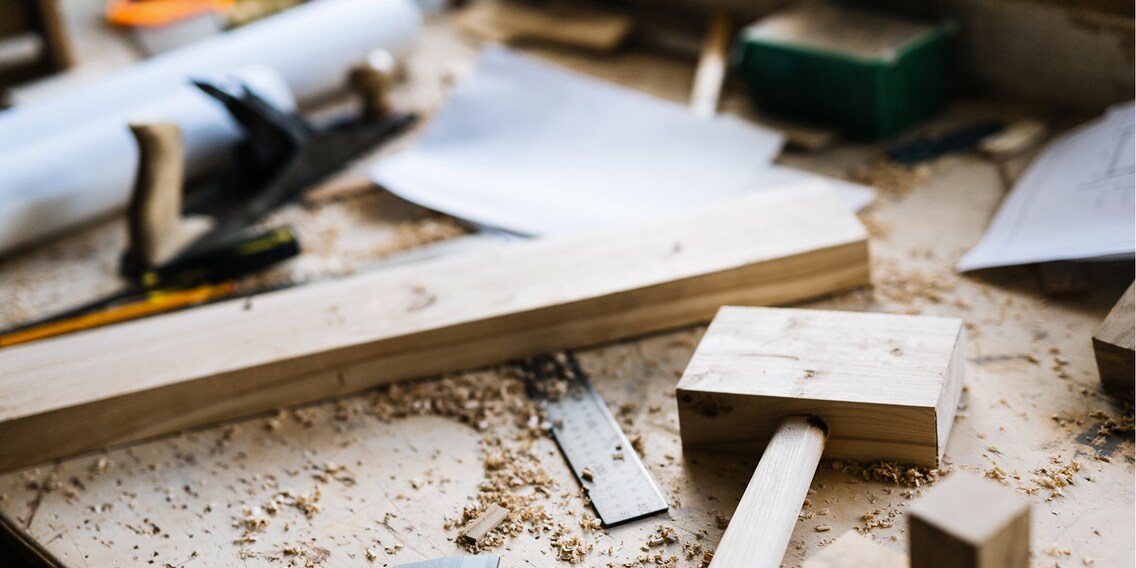 Setting up your home workshop: Here's what you need

When it comes to setting up your workshop, you should start with basic equipment. Then you'll need the right tools and machines. Always keep the following questions in mind: How much experience do you have? How often will you use your workshop? Which materials will you mainly work with? Whether you're a DIY enthusiast or a professional craftsperson, we're sure to have all the equipment you need.
Basics
Are you planning to set up a workshop or are you reorganising the one you have? Check out our range of workbenches, toolboxes and shelving – it's important to get the basics right. Tool boards and tool boxes offer great storage while a workbench or a joiner's bench serves as a working top.
Stationary machines
Once you've got the basics right, it's time to think about stationary machines. How about a lathe, a table saw or a bench drill?
Find more table saws here.
For DIY enthusiasts
Every household needs some basic tools such as a hammer, screwdrivers and pliers. With a toolset, you'll have everything you need at hand – and you'll always know where to find your tools.
Go to our full hand tool range.
For professionals
If you already have a workshop, you probably own all basic tools. How about a drilling machine, a hammer drill, a compressor and a grinding machine? These tools make a good addition to every workshop.
Find all bits, all drill bits and our full range of pneumatic tools here.
Protective equipment
Wearing good DIY clothing is essential: Never work without suitable shoes and clothing. You should wear protective glasses, a dust mask and earmuffs, especially for sawing.
See our full range of protective equipment here.
---



I draw inspiration and energy from nature – whether I'm hiking, skiing in the mountains or travelling to new places. I also have a passion for photography, music, TV series and good food.
---
These articles might also interest you
Skeleton Loader

Skeleton Loader

Skeleton Loader

Skeleton Loader

Skeleton Loader

Skeleton Loader