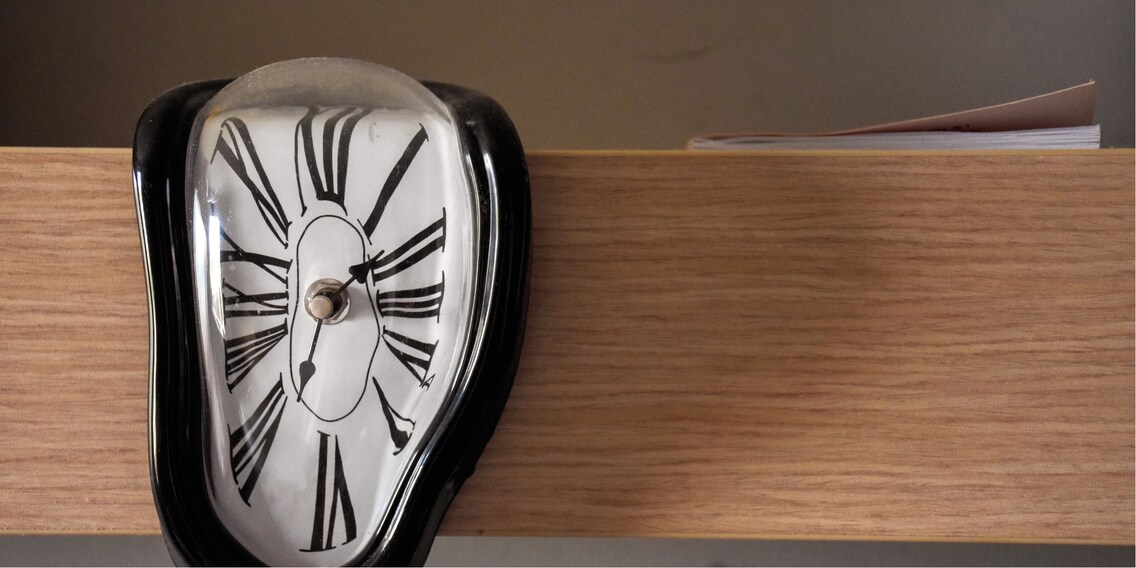 Selfish products you didn't know you wanted soon

Translation:
machine translated
Melted clocks, glowing mushroom heads and oversized everything: Weirdcore design is set to be the decor trend in 2023. I'll show you my favourites to make the whimsical décor work.
The Corona pandemic has triggered many new interior design trends. For example, dishes that keep you at a distance, or mini gyms that keep you fit at your desk. What's most striking, however, is that many like to go maximalist. "During the lockdown, people needed new ways to express themselves creatively without being able to leave home," says the latest trends report "Pinterest Predicts". That's why they've stocked up on "weirdcore" decor. Because they see weird home accessories and furniture as the core of cosiness - especially in the bedroom.
Watches that melt and other imaginative things
Weirdcore products look as if props from Alice in Wonderland have strayed into our world. Where else do twisted apples, melting clocks and bunnies hopping out of a top hat appear together in one room?
Weirdcore is not the first whimsical trend that Lockdown has fuelled. Early last year, it was the Cluttercore trend that caused a stir. Suddenly it was très chic to have lots of clutter, as long as it was skilfully staged. What's surprising this year, however, is that it's no longer about a lot, but about big. Whether it's a lamp or a ceiling - everything can be a little oversized or disproportionate. The main thing is that it is out of the ordinary.
It's not just young people who can take a liking to quirky deco. Gen Z and boomers are searching for things like "fantasy mushroom art" or "vintage mushroom decor", according to Pinterest. Maybe because mushrooms are basically geometric shapes: a cylinder and a hemisphere. That makes the objects timeless. Or because their quirky nature simply brings a smile to the face. Pandemic or not - this is just the thing if you are looking for something new because you think your home is a bit boring or because you like to fight the winter blues.
Auftaktbild: Noppanun Suwannarat via Shutterstock
---



«There are only two ways to live your life. One is as though nothing is a miracle. The other is as though everything is a miracle. I believe in the latter.»
– Albert Einstein
---
---
These articles might also interest you