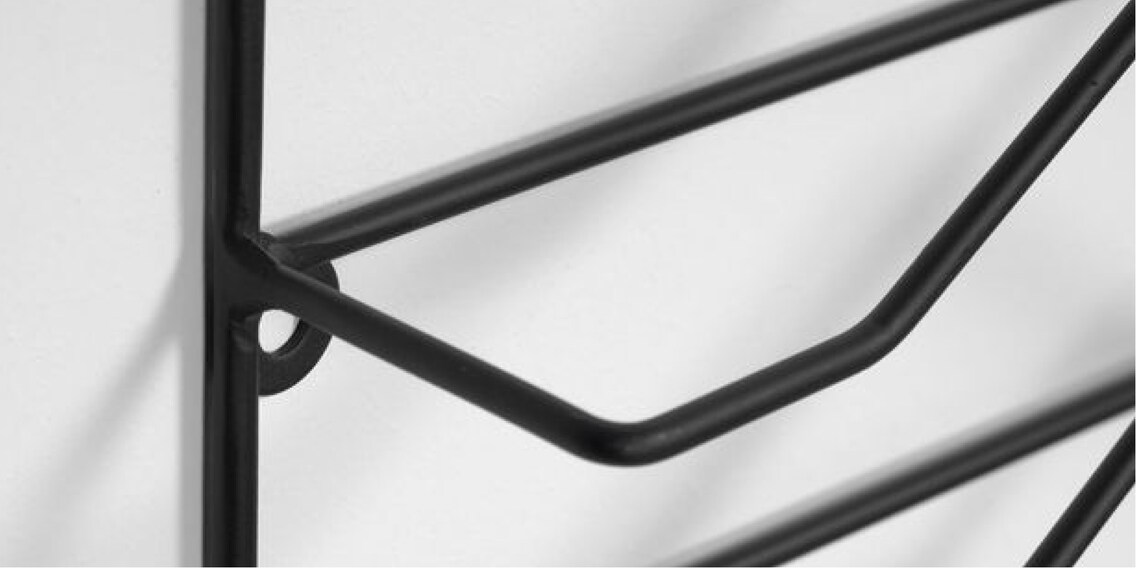 Say bye-bye to leaning towers – how to make your magazines decorative

There are many creative ways to arrange your magazines without going down the stacking route. Provided you have the right equipment, that is.
Do you struggle to part with magazines you've read? Well, you don't need to. By repurposing them both in form and function, you can give them a reason to exist in your home.
Lace them up
The right kind of newspaper rack is a great way to add a highlight to your room. Play around with transparency and go for a model that's woven, laced or made of fabric. Think magazine holders that are made of cotton rope or rattan. While they reveal part of the magazine covers, the rest is hidden. This will pique visitors' curiosity. At the same time, the decorative pattern will beautify the wall or floor.
Clad them in wood
Luxurious and natural materials are perfect to make magazines look more stylish. Mahogany or cherry, but also oak or pine will give your magazines a real upgrade. Made entirely of oak, stained ash or yellow-stained ash, Ferm Living's minimalist design, for example, will put your magazines on a pedestal. The refined pine shelf by Dutch brand Wood gives you the possibility to display several magazine covers at once and can also accommodate other things such as boxes or posters.
Adding colour to the mix
Bright organisers add colour to the newspapers and the room. Although they might distract you from the magazine covers, they definitely liven up any interior.
Hang them up
Nice rack! Metal and steel racks for your living room wall with a grid-like frame are also a great way to highlight a cool magazine cover without revealing all. They cover part of the front page and have an independent structure that can look quite decorative on a wall – even when there are no newspapers inside.
Turn it into art
Transform your magazines into sculptures with unusually shaped stands. For example, Bloomingville's design that looks like a handbag. Or the x-shaped aluminium stand by Dwenger Design Manufaktur. The latter is both an eye-catcher and a storage system. Below the top shelf, which resembles an open book, there's a compartment for small items.
These kinds of home accessories make it easy to keep things tidy and they serve as decorative objects. If you still feel like adding decoration or candles, you can just place them on the stacked magazines.
---



«There are only two ways to live your life. One is as though nothing is a miracle. The other is as though everything is a miracle. I believe in the latter.»
– Albert Einstein
---
---
These articles might also interest you
Skeleton Loader

Skeleton Loader

Skeleton Loader

Skeleton Loader

Skeleton Loader

Skeleton Loader