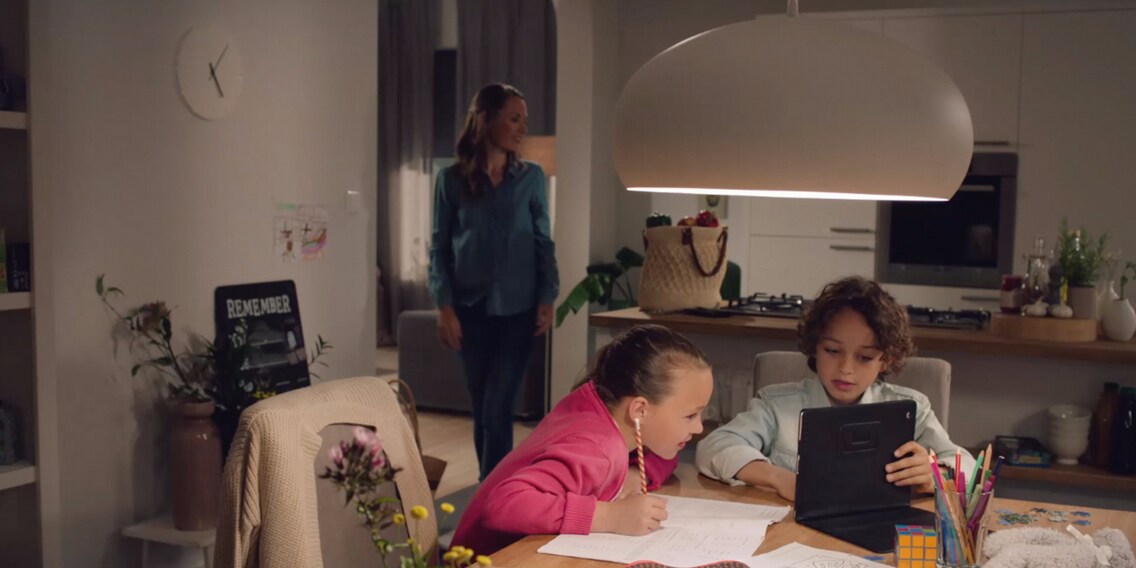 100% brightness provides the perfect everyday and work light.
Philips SceneSwitch – 1 bulb, 3 moods

Screw in, choose setting and get comfy: The Philips SceneSwitch concept is very simple. All you need is a functional light switch.
Set the mood without a dimmer or extensive installations. SceneSwitch is like it has a built-in dimmer. Change the brightness each time you press or flip the regular light switch on and off: 100%, 40% and 10% brightness. The light gradually gets warmer, the lower you go – for a cosy atmosphere late at night.
The most important functions at a glance
Fast and simple three-stage brightness selection.
Increasingly warm light when you press the switch.
Built-in memory function: The last setting is saved when the light is switched off for longer periods of time .
SceneSwitch bulbs are available in three different versions: Globe, Candle or Spot.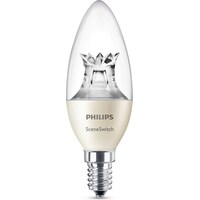 Bulbs
Philips SceneSwitch
E14, 5.50 W, 470 lm, 1 x, G
G
Bulbs
Philips SceneSwitch
GU10, 4.50 W, 350 lm, 1 x
A
+
You might also like these articles:
---



I'm always looking out for new trends, true to the motto: «Decorate in a style today everyone will want tomorrow». As I have to take it down a notch at work, I express myself in my own home. It's where you'll find curiosities, collectables from faraway places and handmade things side by side. Interior design should always be personal and authentic – just like you are. 
---