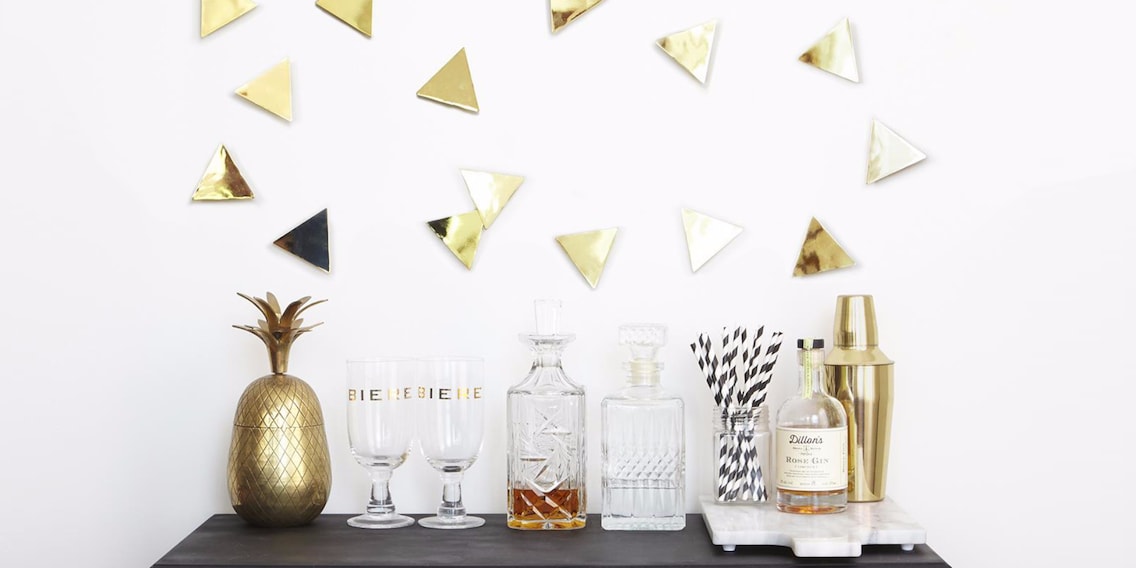 New Year's Eve: Silver and gold highlights for a glamorous start!

Do you have high expectations when it comes to New Year's celebrations? How about taking things into your own hands and organizing your very own glitzy do! With the right guests, there's nothing in the way of that perfect private party.
Shiny chic
Gold and silver stand for luxury and look very festive. How about a theme party?
Shine bright
Being the host, it's important that you're not outshined by the decoration. Whether you're into your silver or gold really isn't important: All that counts is that you shine!
But let's be honest…
…don't set your expectations of New Year's Eve too high – after all, it's meant to be a laid-back and fun party. Stay true to the motto "Expect nothing, appreciate everything" with a little help of this wall mantra:
With this in mind, I would like to wish you all a carefree and cracking New Year's party!
---



When I'm not busy putting together home décor themes or planning marketing activities for Galaxus, I enjoy decorating my home with things I love and starting DIY projects I finish all too rarely. The inspiration I get comes from blogs, magazines and travels. My favourite home living styles: Nautical, Scandinavian and Nordic. 
---
These articles might also interest you
Skeleton Loader

Skeleton Loader

Skeleton Loader

Skeleton Loader

Skeleton Loader

Skeleton Loader