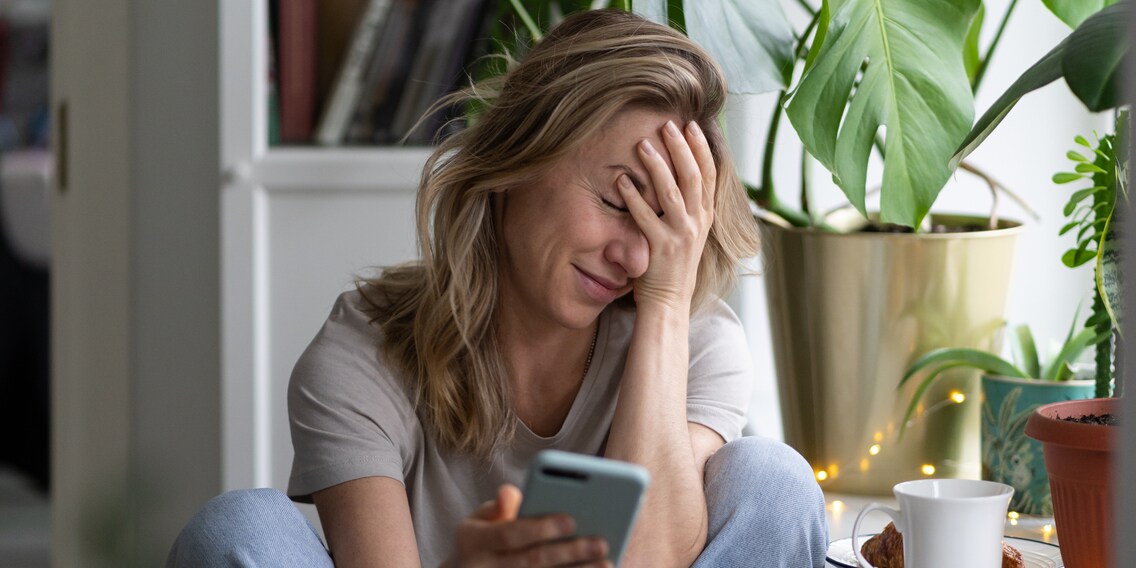 This article was translated automatically.
Mom Brain: Blogger celebrates her child's birthday on the wrong day
A US blogger is horrified to discover that she celebrated her son's birthday on the wrong day two years in a row. Her video goes viral. And numerous other mothers unpack their stories of breastfeeding dementia.
Where the heck are my shoes? Why are the car keys in the microwave? And who was I about to call? Sorry, I'm suffering from ... whatchamacallit. What was it called again?
Breastfeeding or pregnancy dementia. Mom Brain. Sometimes Baby Brain. Or Momnesia.
There are many expressions for it. What is meant is always the same: the phenomenon when pregnant women or new mothers suddenly forget or misplace the simplest things. The wallet, the keys, words.
Or the birthday of their child.
No joke. It happened to US blogger Emily Vondrachek. She celebrated her son's birthday on the wrong day - two years in a row. In her defense: Emily has four children under the age of five. The youngest is four and a half months old.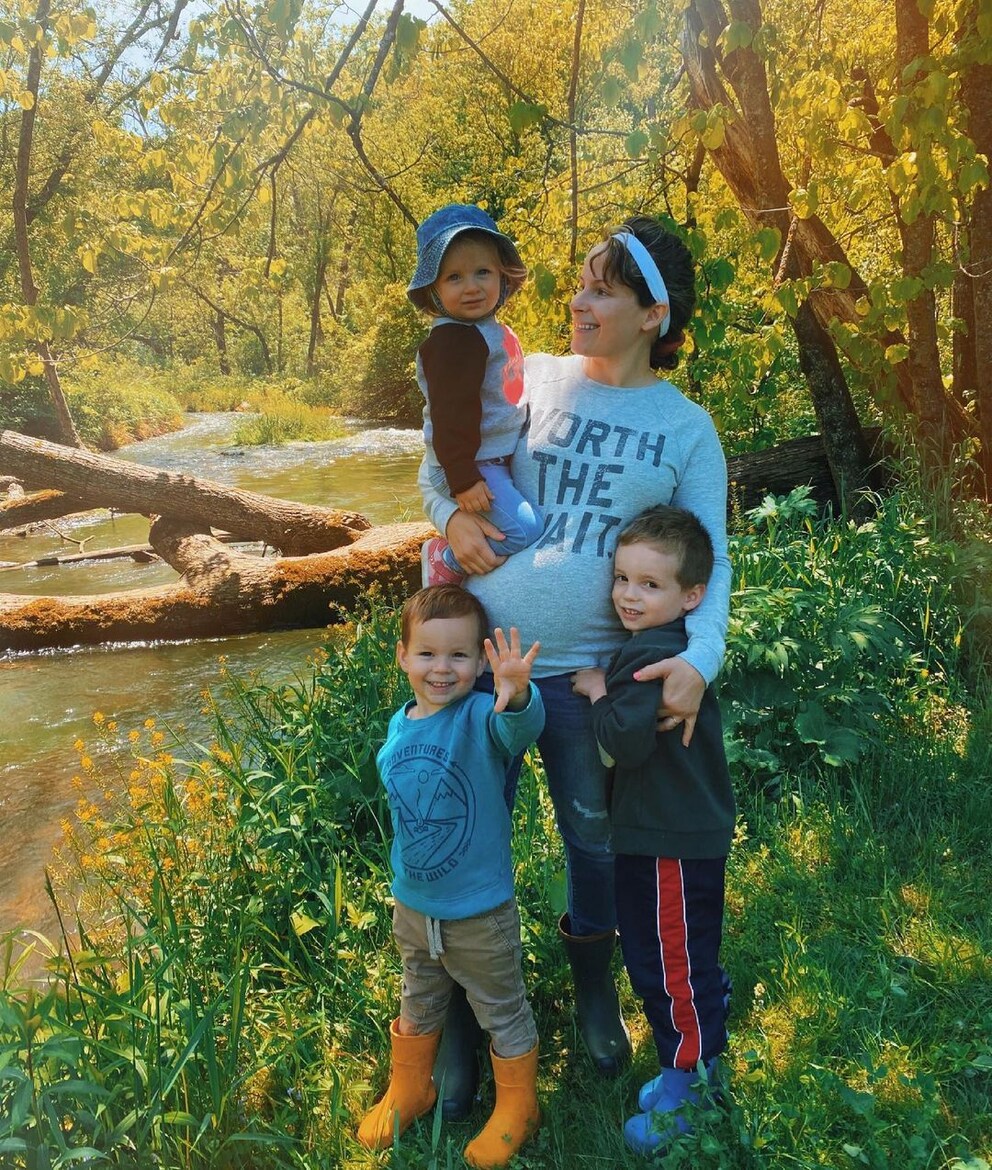 "I'm his mother, I know his birthday".
It was she herself who made the little big misunderstanding public on TikTok in mid-January. "Here's a little story to cheer up all the moms of little kids out there a little bit," she launched her clip, which went viral on it. She said she got a call from the pediatrician's office, saying they couldn't bill her three-year-old's appointment. Henry's birth date did not match that of the insurance company, she said.
"My son's birthday is on the 26th - I'm his mother, I know his birthday," was Emily's natural first reaction. Her second: "Maybe I should scroll back on Facebook to look at the birth announcement from that day and be completely sure."
So the Minnesota blogger did. And realized that Henry was actually born on February 25, not February 26.
For anyone who doubted the authenticity of her story, she also shared old congratulatory posts from Facebook - dated Feb. 26. "And you know what the worst part is?" she added with a laugh. "It is my middle child." The fate of a sandwich child: It often comes up short.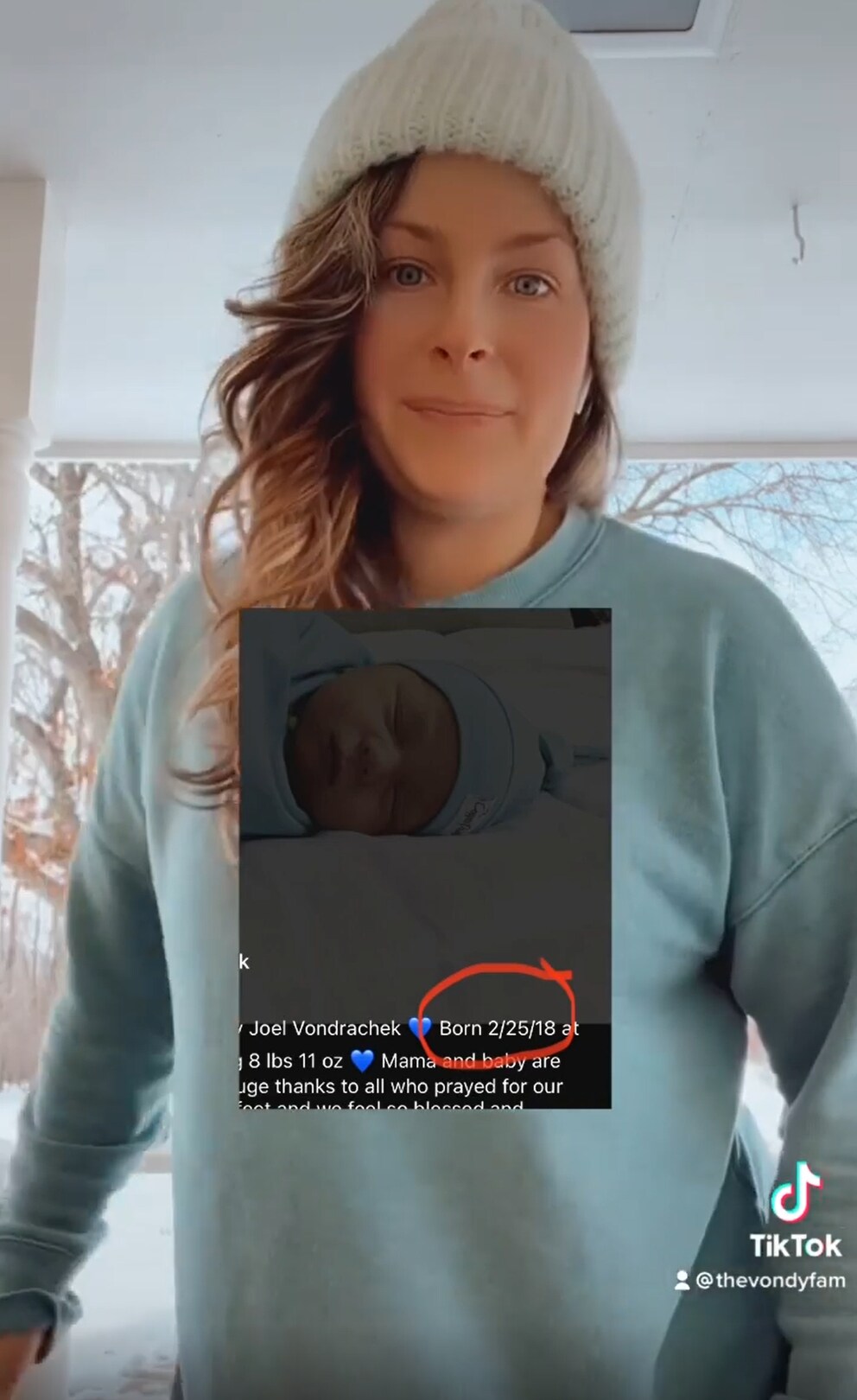 Emily is not alone
Emily's TikTok video has now been shared over 548,000 times (as of January 21), with over 20,000 users commenting on it. Among them: Numerous who share their own experiences with breastfeeding dementia.
A best-of:
"I took my first child to work four weeks after birth. Someone asked his name. I blanched and said Reno. Our dog's name."
"I mixed up the birth month of my middle child for over a year. Who knew August was the eighth month, not the ninth."
"One time my mom sang 'Happy Birthday to Allison ...' My name is Ashley. I'm an only child."
"My dad has twins. Just twins. Two years ago, he forgot my birthday. He didn't forget my sister's."
"One day I got nervous when someone said I had a handsome boy and asked his name. I said Ron. Her name is Harper."
According to Focus.de, teams of researchers from England's Bradford Institute for Health Research and the University of New South Wales in Australia have proven that Mom Brain is not a figment of the imagination. One of the reasons for this is the hormones: toward the end of pregnancy and after birth, progesterone and estrogen levels decrease, while those of oxytocin and prolactin increase. The latter promote milk production and thus the bond between mother and child. Scientists suspect that the woman's attention is so focused on the baby that everyday routines are forgotten.
ReviewFamily

Philips Avent, Ardo oder Medela? Drei Frauen testen drei Milchpumpen
In addition, there is an increased stress level and lack of sleep, which further reduces concentration and mental performance - not only in mothers, but also in fathers.
For the next birthday, there's a red Hulk
Blogger Emily Vondrachek has another reason for her forgetfulness: her son's calculated due date was February 26. "Maybe that's why I was wrong," she speculated in an interview with Today.com. "But who knows."
Anyway, this February, she plans to celebrate on the right day. And go full throttle. Henry wants an Iron Man Hulk party, she said. "He wants a red Hulk, not a green one. I have no idea how to fulfill that - but for my middle child, I'll do anything."
Do certain mom-brain examples sound familiar? Do you have breastfeeding dementia anecdotes of your own? Tell us about them in the comments column.
---
Mom of Anna and Elsa, aperitif expert, group fitness fanatic, aspiring dancer and gossip lover. Often a multitasker and a person who wants it all, sometimes a chocolate chef and queen of the couch.
---
---
---
---
These articles might also interest you
Skeleton Loader

Skeleton Loader

Skeleton Loader

Skeleton Loader

Skeleton Loader

Skeleton Loader