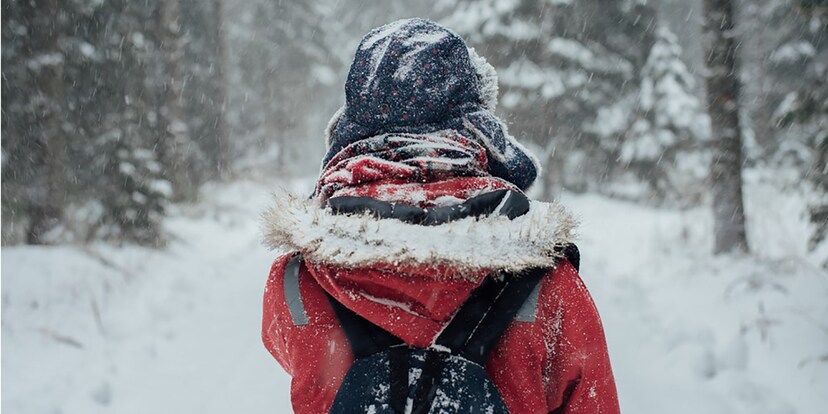 How to keep fit from Christmas to New Year's
The festive season isn't only lovely, it's also rich in calories. Work parties, visits to the Christmas market, Christmas cookies and chocolate won't exactly make your fitness level go through the roof. But you don't need to go without all these delicious treats. Here are four ways to make fitness part of the celebration all holiday season long.
This is a chance to keep up your exercise routine this winter and enjoy the festive season without a bad conscience and unrealistic New Year's resolutions. By the way, regular exercise also helps prevent stress and tension.
Going for a walk
Walking works wonders! Long walks are a great and relaxing way to burn calories. Taking a walk also helps with digestion and will make you feel better after a hearty Christmas dinner.
Embracing your inner child
What would winter be without a snowball fight? There's no reason to assume only children can participate in this kind of fun. You'll burn plenty of calories when you're running away from snowballs – if you don't give up after the first one hits you.
Home workouts
If you want to get in cardio and muscle training, home workouts are the right thing for you. There's no need to go to the gym or even move away from the telly. Grab a yoga mat and do your exercises in front of the TV. Only 10 to 20 minutes a day will be enough to keep your fitness level up.
Winter sports
Winter is all about hitting the slopes, right? That's your exercise sorted. Get the balance between actual skiing and après-ski right and you can enjoy Christmas treats without having a bad conscience. If you can't ski or snowboard (welcome to the club), try sledging. For that bit of extra exercise, walk up the hill instead of taking the ski lift.
---

I love black humour, my small collection of jackets, Red Bull, furniture, lie-ins, British accents, dogs, laughing until I cry, Polaroid cameras, full ice-hockey stadiums and that moment when the red lamp lights up behind the right goal. Singing songs loudly and out of tune (and busting some matching moves) is also something I enjoy – as is strumming around on my guitar.
---
---