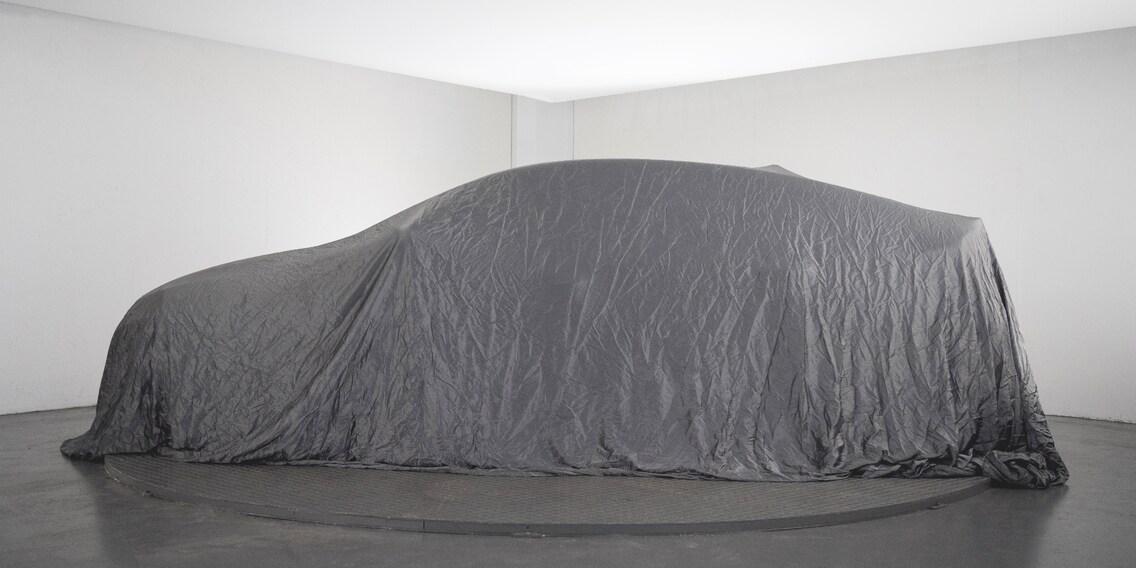 Galaxus is selling cars: order today, drive tomorrow

Starting now, you will be able to buy cars on Galaxus. Customers of the online warehouse will find vehicles with electric, hybrid or combustion motors at top prices including comprehensive service packages. A novelty for the Swiss market: many models on Galaxus aren't just for purchase, but can also be bought with an all-inclusive subscription.
Galaxus is revving up the Swiss car market: Starting today, the online retailer is carrying a hand-picked selection of six vehicles in its range – such as the Toyota Corolla, the Hyundai Ionic or the BMW 320. A good third of the vehicles in the Galaxus range are electric or hybrid cars.
The cars available online are pre-configured models – a fact that adds significant benefits for customers. In particular, a short delivery period: it'll rarely take more than two days for an order to arrive at its destination, whereby delivery time and date is discussed with the customer beforehand. In addition, Galaxus scores with its pricing. Thanks to a lean range and direct imports, all prices are 10% to 40% cheaper than officially listed.
«Until now, buying cars has never been easy nor comfortable enough,» says Oliver Herren, CIO of Digitec Galaxus. There are many people in Switzerland who don't need advice from a garage in order to find the right vehicle for them: «Our service especially speaks to customers who see cars as a utility and don't want to make a big fuss out of buying one.»
Mobility as a service with Galaxus
In addition to direct purchase, Galaxus is offering a flexible and cheap subscription with eight models: as part of a «Mobility as a service» offer, Galaxus customers can rent cars for three to twelve months, depending on their needs – at very competitive prices at that. To find out which cars Galaxus customers can rent using a subscription, simply use the «Rent» filter option. Galaxus is offering this subscription option for the launch in collaboration with its partner companies Carvolution and Auto Kunz. «The subscription is ideal for those looking for a quick, easy and surefire way to get their own car,» Luis Wittwer, CEO of Carvolution, said. Further subscription partners will follow.
After conclusion of the contract, the vehicle will be ready for pick-up on the same day. Or it can be delivered home the next working day at no extra charge. Depending on the model, a subscription costs between CHF 564.– and CHF 1255.– a month (for a month contract). «We wanted to give our customers maximum flexibility with this vehicle subscription service,» Herren said. «This way, I can speed in my city slicker in the summer and enjoy a nice warm station wagon during the cold months ;–).»
All inclusive
The special thing about this Galaxus offer is that any other prices are included: after ordering on the Internet, the online dealer's partners deliver the vehicle home with a full tank or full load as well as a motorway sticker. This service also includes a handover interview and a technical introduction.
When you buy a car, Galaxus' partners also collect the vehicle from the Road Traffic Licensing Office, pick up the license plate if necessary and help with taking out insurance or obtaining proof of insurance. «There has never been such an inclusive service as standard before in Switzerland,» Herren said. «And definitely not at these prices.»
Images for free use
Cars at Galaxus:
Download Image 1
Download Image 2
Digitec Galaxus headquarters in Zurich:
Download image
CIO Oliver Herren:
Download Image 1
Download Image 2
Contact for media representatives
Digitec Galaxus AG
Corporate Communications
Pfingstweidstrasse 60, CH-8005 Zurich
Phone: +41 44 575 96 96
E-mail: media@digitecgalaxus.ch
Internet: digitec.ch galaxus.ch
---



At Digitec and Galaxus, I'm in charge of communication with journalists and bloggers. Good stories are my passion – I am always up to date.
---