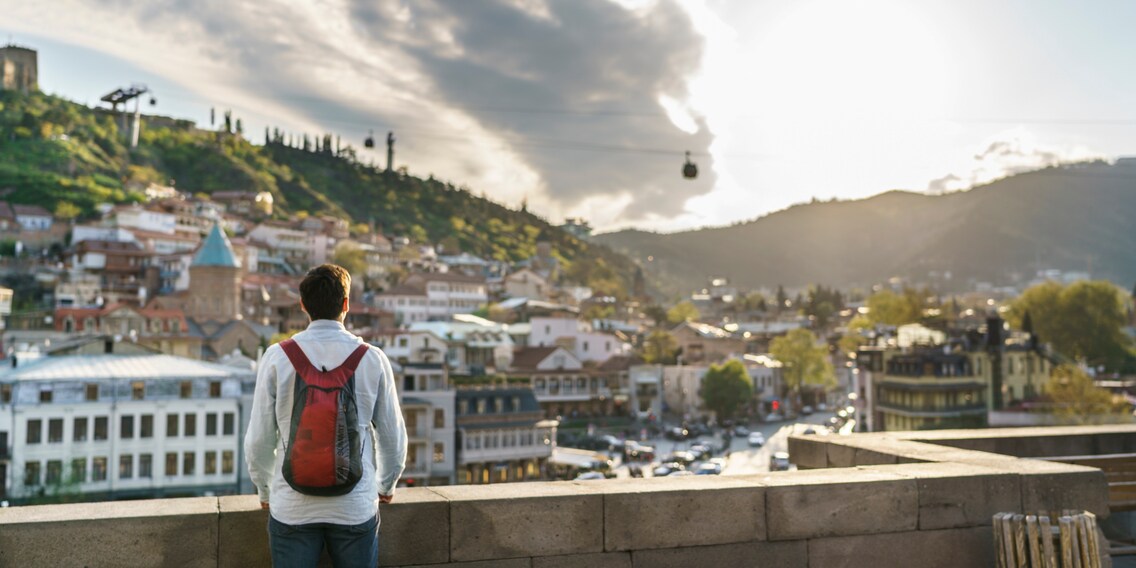 Five handy travel accessories that make travelling easier

Packing with a method? No problem! Blogger Anita Brechbühl offers advice on little helpers that make packing easier.
Almost every weekend, I'm travelling somewhere with a suitcase or weekend bag – so I often think about whether I've packed everything I need. Although the worry that I might have forgotten something never quite goes away, I've now learned to take packing in my stride. There are a few practical travel accessories that help me do this and I never travel without them. They help me pack with a method and make sure I'm equipped for any situation.
Money and document pouch
We're all too familiar with the constant search for that wallet, smartphone and passport – for me, this often results in frantic rummaging around in my bag or pocket. A compact money and document pouch, such as the Burton Co-Pilot Travel Case, can help: I use it to stash my travel documents, flight tickets, foreign currency, passport and notes. Everything is compact and at my fingertips when I reach into my handbag.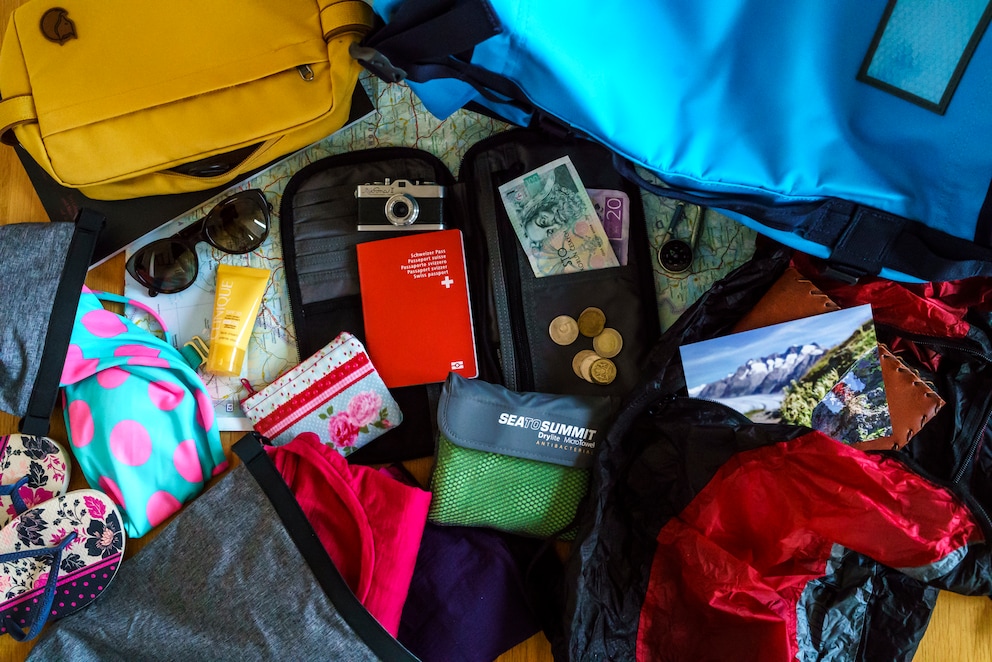 A hanging toiletry bag
Since my backpacking days, I only ever travel with a toiletry bag that can be hung up – it's particularly practical in cramped bathrooms with no surfaces to put things down. Thanks to its built-in hook, my toiletries can almost always be stowed somewhere dry. When shopping for a bag, it's also worth looking for sturdy and easy-to-clean material. The colourful designs by Swedish brand Fjällräven don't just satisfy these functional requirements – they also look super chic. Guaranteed to turn heads!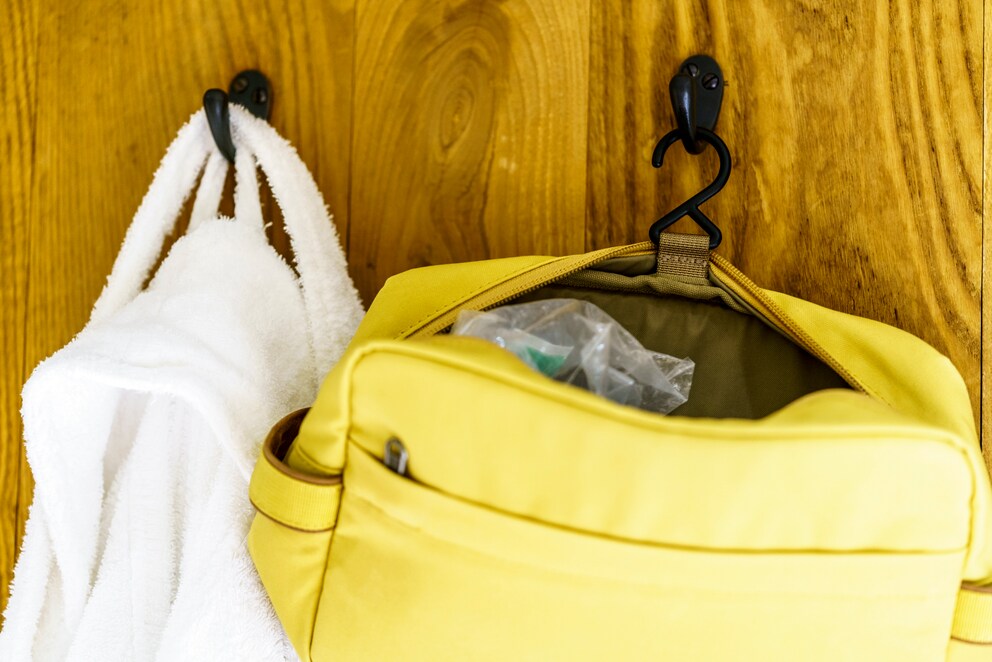 Ultra-light daypack
Handbag or backpack? I'm regularly faced with this question. Particularly those of you who are travelling with limited luggage space will have to decide between one or the other – but this can be tricky when you're planning on doing some sightseeing as well as an active outdoor day or hike outside during the same trip. This is where the ultra-light daypack by Sea to Summit comes in handy. It can be folded up to the size of a fist and fits in any small handbag. This minimal space requirement means you'll never have to compromise again.
Travel towel
A quick-drying travel towel is another essential travel accessory. Unlike cotton towels, these microfibre towels dry in no time and can be folded together compactly. If you're staying in hostels and mountain huts or stopping for a quick dip along the way, you don't have to wait for hours until your towel is no longer dripping wet; instead, you can continue your journey hassle-free.
Waterproof clothes bags
Organisation is important to me when I'm packing, which is why I store underwear, jeans, shirts and outdoor clothing in separate packing bags. In the past, I used old plastic bags, but now I prefer the waterproof bag set by Evoc. The ingenious roll-up system stops moisture and dust from getting inside, preventing the "catastrophe" that can occur when your backpack is left too long in the rain or your sun cream leaks.
Get more travel inspiration on Anita's blog Travelita.
You might also like (in German):
---
---
These articles might also interest you
Skeleton Loader

Skeleton Loader

Skeleton Loader

Skeleton Loader

Skeleton Loader

Skeleton Loader