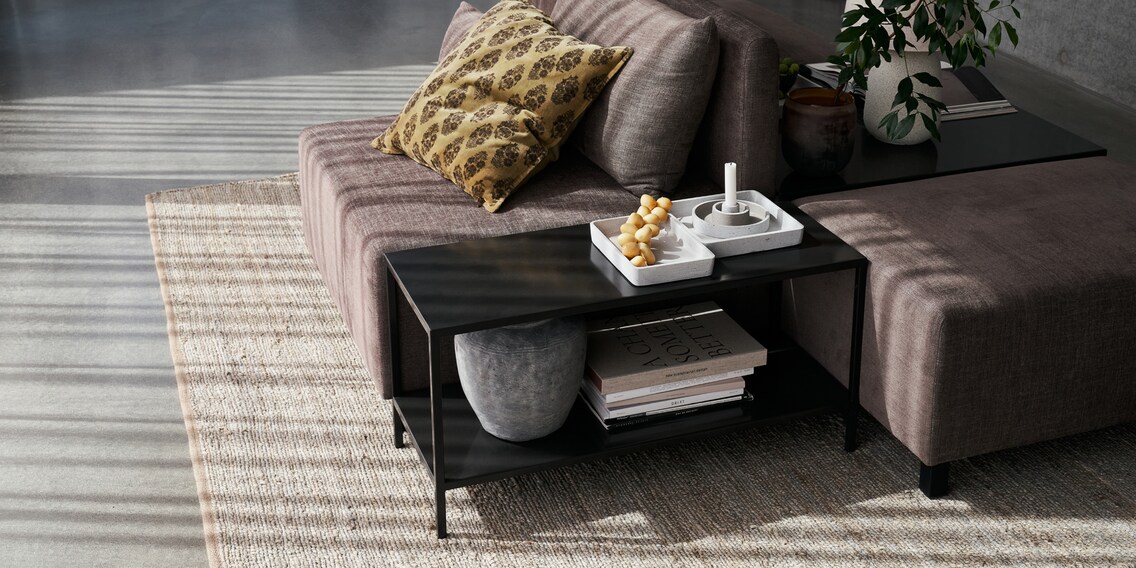 Extensions for furniture: storage ideas in unexpected places

Translation:
machine translated
Sideboards often stick to the wall. Yet they actually come into their own better in the middle of the room. Two ideas on how they shine as an extension of other furniture.
Homestyling pros make use of every free space, even if it may seem unusual at first. For example, they place a sideboard behind the sofa or at the foot of a bed. In this way, they extend pieces of furniture, keep the walls free, create storage space and create surprising combinations. You can copy this trick. You just have to keep a few things in mind.
On the sides of the sofa
To put a sideboard behind your sofa, you first have to move it away from the wall and towards the centre of the room. If this is not possible for reasons of space, a sideboard can also become a side extension. Simply place it to the right or left of the seating. There it is discreet and, unlike a coffee table, keeps the area in front of the sofa free. Then you can stretch out your feet or even add a pouf to the area.
At the foot of the bed
A sideboard at the foot of the bed can frame any bed and add an accent to the room. Especially if you dare to go for a fancy design. But it's also enough if it's an additional storage miracle that can accommodate clothes, bed linen or a decoration or two. Instead of a sideboard, a bed bench is also suitable, which can be a chest and seat in one. They save you from converting your made-up bed into a clothes rack or seating area.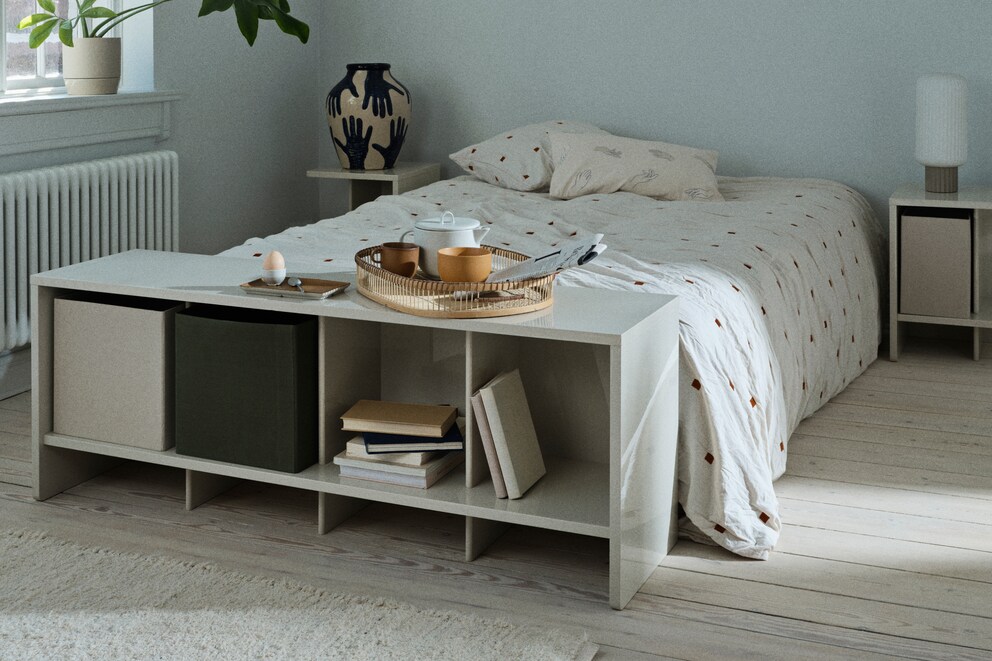 Just remember one thing: if you choose one of the extended versions, the room must have enough free space at the foot of the bed. Otherwise, you will only be able to move around to a limited extent.
Titelfoto: House Doctor
---



Like a cheerleader, I love celebrating good design and bringing you closer to everything furniture- and interior design- related. I regularly curate simple yet sophisticated interior ideas, report on trends and interview creative minds about their work.
---
---