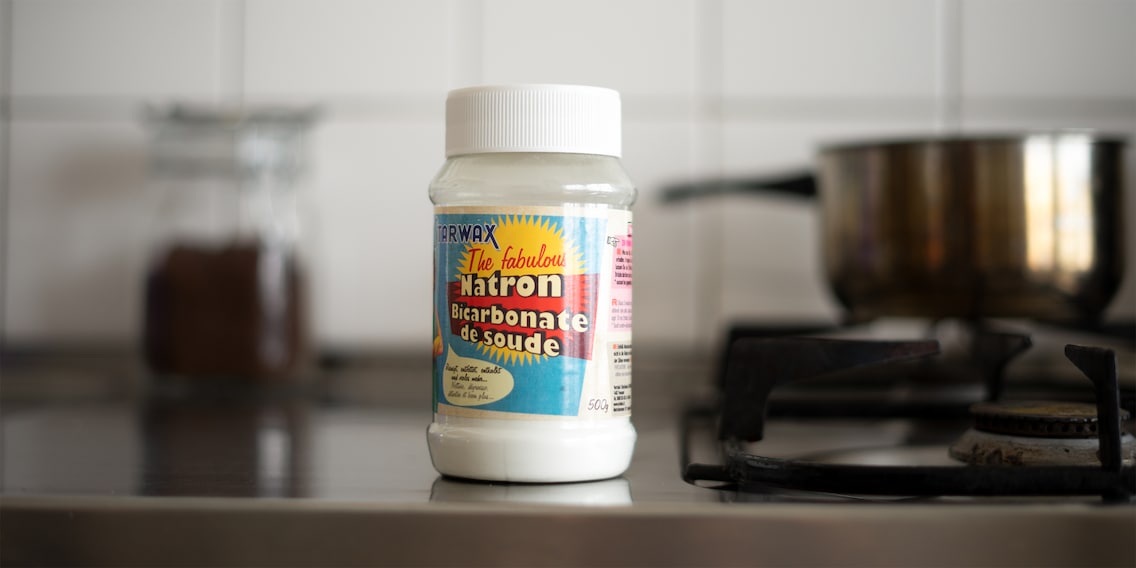 Everything you can do with baking soda in the kitchen

Baking soda used to be a staple in most households. But in the wake of newer types of cleaning products, the white miracle powder has fallen into oblivion. Here are seven ways you can use baking soda in the kitchen.
A few weeks ago, I had to tackle a nasty coffee stain and equipped myself with half a kilo of baking soda. There's still 450 grammes of it left, so I'm on a quest to find more jobs for this sustainable cleaning product. This time, I'll be focusing on the kitchen.
Heads up: baking soda isn't the same thing as baking powder, even though they're similar. I explained the differences in the following article:
Know-howHome

Mix-up alert! «Natron» baking soda, baking powder, washing soda
1. Dirty ovens
If you want to avoid hammering your oven with chemicals, baking soda offers an environmentally friendly, fragrance-free alternative. What you need:
2 tablespoons baking soda
1 tablespoon salt
1–2 tablespoons mineral water (tap water also works)
1 sponge or cloth
Mix the ingredients in a small bowl. Next, spread the paste throughout your oven. I did this with a sponge. Make sure the soda mixture doesn't touch the heating elements. After covering the inside of the oven with paste, close the door and let it sit. After 20 minutes, use a damp sponge or rag to wipe up the paste and buildup.
2. Burnt pots
It happened the other day when I was working from home. I was reducing tomato sauce between two meetings. The hotplate was a little too hot. So instead of flavoursome tomato sauce, I was left with a black, burnt mess. Sounds like another job for baking soda! Pour one litre of water boiling water into the pot, add one tablespoon of baking soda and let it sit for 15 minutes. Next up, give the pot a bit of a scrub with a sponge. This should get rid of all the gunk.
3. Tarnished cutlery
If you got your cutlery a long time ago, you'll be familiar with the issue. Forks, knives and spoons tarnish over time and look unappetising. Here comes baking soda to the rescue again! This time, it's teaming up with aluminium foil. Here's how it works: place a large piece of aluminium foil in a wide bowl. Pop the tarnished cutlery on the foil and sprinkle about one teaspoon of baking soda over it. Next, pour boiling water over the cutlery.
Depending on how stained your cutlery is, let it sit for up to an hour. Remove any residual stains with a soft rag.
4. Smelly chopping boards – top tip from our Community
The following tip was left in the comments field after I published my last article on baking soda: Chopping boards that smell of onions or garlic can also be cleaned with baking soda. Wooden boards are particularly prone to take on the odour of food.
Depending on the size, sprinkle at least one teaspoon of baking soda onto your damp chopping board. After letting it sit for a bit, scrub it off thoroughly using a sponge and rinse it.
In the kitchen, baking soda is also great for cooking, not just cleaning. If you plan on using baking soda for the preparation of food and not just for cleaning, make sure it's food-grade baking soda. Here come some ways you can use it:
5. Making cabbage more digestible
It's a hack our grandparents would've been familiar with: if you're preparing cabbage, add one teaspoon of baking soda for each litre of water you're boiling it in. This will make the cabbage easier on the stomach and will leave you less gassy after eating it.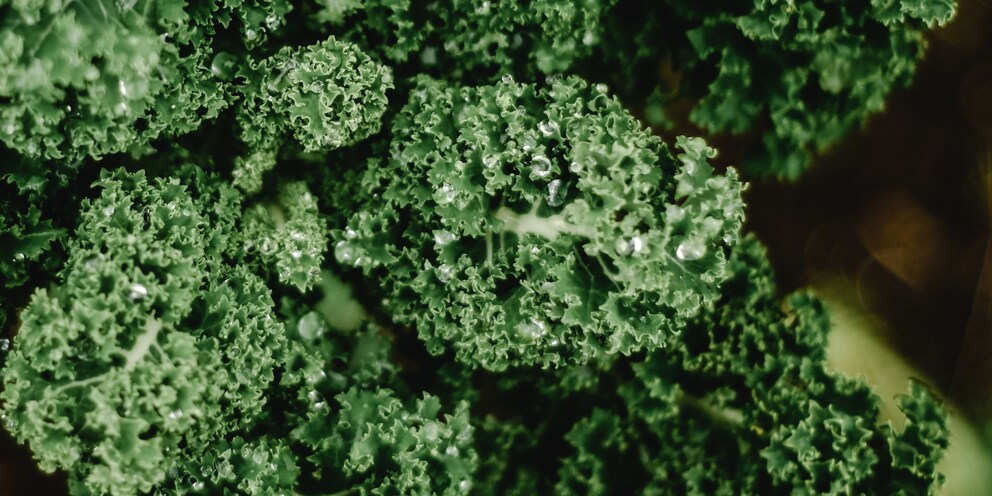 6. Cooking pulses faster
If you're soaking or cooking pulses, baking soda can be handy. Why? Because it tenderises the skin once the soda's been absorbed. This will speed up cooking time.
Just like cooking cabbage, one teaspoon of baking soda per litre is recommended. Simply add it to the soaking water. If you prefer your pulses extra soft, put the baking soda straight into the cooking water.
7. Replacing baking powder with baking soda
Although baking soda isn't the same thing as baking powder, the white powders are very similar. Baking powder contains more ingredients, as it's a mixture of soda and acid. If you've run out of baking powder, you can easily add the lacking acid to your baking soda.
Here's how it works: to replace one teaspoon of baking powder you need half a teaspoon of baking soda. Next, it's time for the acid. Depending on the recipe, use either a teaspoon of lemon juice or two teaspoons of vinegar. This will help make your pastry nice and fluffy.
Thanks to a coffee stain, I discovered baking soda as a cleaning agent and have already been able to banish quite a few chemicals from my home. But I've still a lot to learn and am grateful for any tips. Thanks for sharing yours in the comments!
---


Testing devices and gadgets is my thing. Some experiments lead to interesting insights, others to demolished phones. I'm hooked on series and can't imagine life without Netflix. In summer, you'll find me soaking up the sun by the lake or at a music festival.
---
---
---
These articles might also interest you
Skeleton Loader

Skeleton Loader

Skeleton Loader

Skeleton Loader

Skeleton Loader

Skeleton Loader