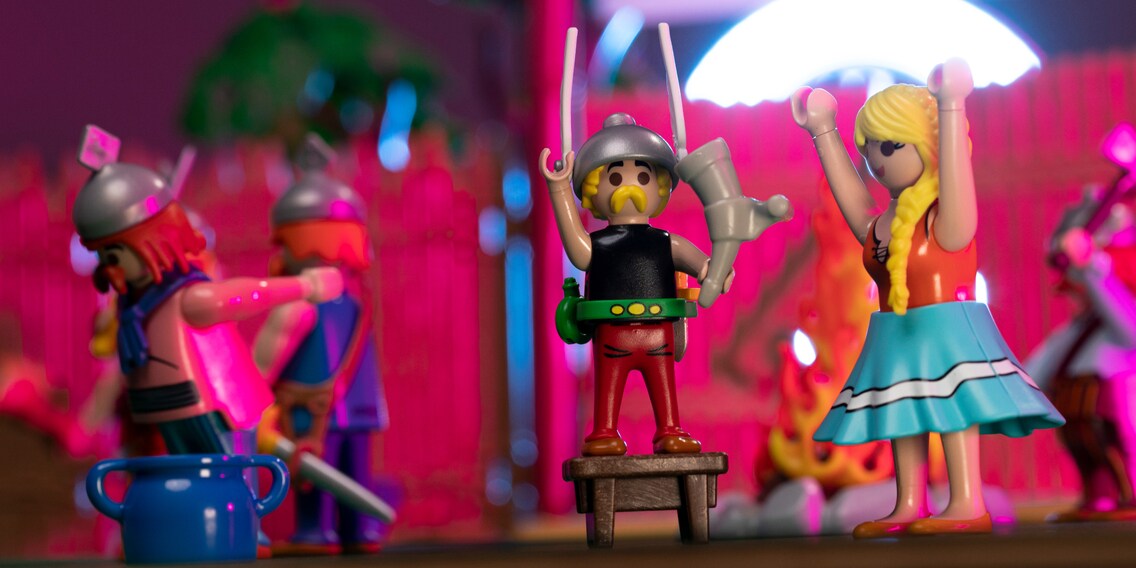 DIY Asterix comics with Playmobil

Playmobil has landed a new licence with Asterix. The set is allowing me to live a childhood dream: to create my own comic.
Asterix and Obelix were as much a part of my childhood as Pingu or iconic Swiss classics Globi and Papa Moll. Even as a little boy, I was captivated by the comics about the small Gaulish village and its inhabitants. So much so, that instead of stopping after the last page, I continued dreaming up scenarios involving the unlikely heroic duo.
Today, aged 30, I've returned to that place in my imagination. I can make up my own little Asterix story again. This time, however, it's not just in my head. In fact, the new Playmobil set is bringing it to life in all its plastic glory.
So that you get to enjoy my pop culture-flavoured Asterix story, our photographer Christian Walker and I have transformed it into a comic.
---



Riding my motorbike makes me feel free, fishing brings out my inner hunter, using my camera gets me creative. I make my money messing around with toys all day.
---
---
These articles might also interest you
Skeleton Loader

Skeleton Loader

Skeleton Loader

Skeleton Loader

Skeleton Loader

Skeleton Loader