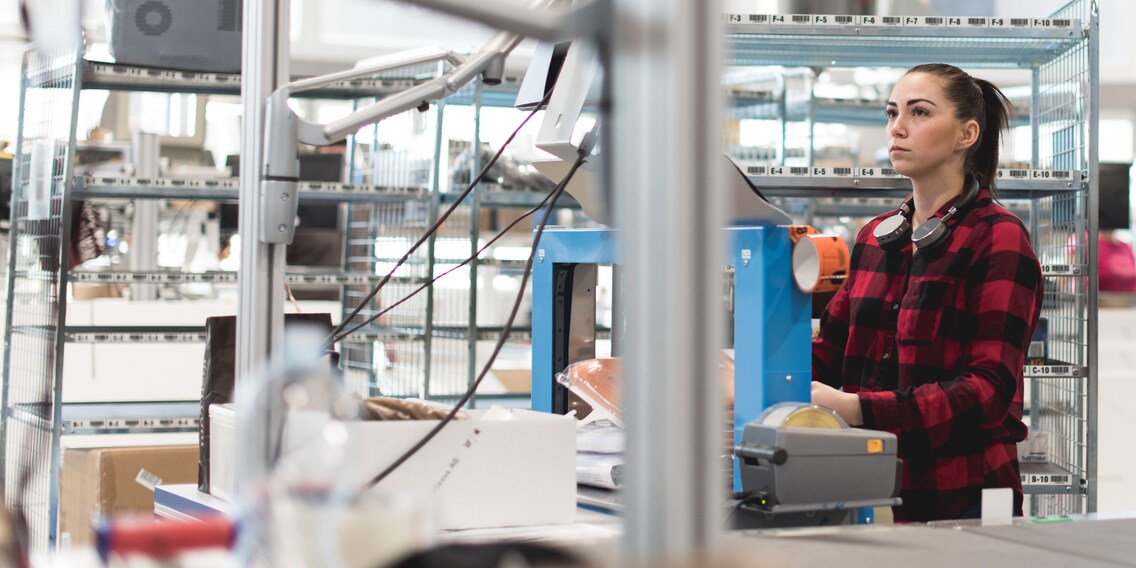 Digitec Galaxus surpasses two billion in turnover
Compared to the previous year, 2021 saw Digitec Galaxus increase sales on its platforms by 16 per cent to a total of 2.122 billion Swiss francs. Growth was driven in particular by household, home and family products. Internationally – that is, in Germany and Austria – the online department store Galaxus surpassed 100 million euros.
This past fiscal year, Swiss online retailer Digitec Galaxus continued to grow in the double digits. In 2021, the consumer electronics store digitec and the online department store Galaxus generated combined sales of 2.122 billion francs in their home market of Switzerland and Liechtenstein; that's 296 million francs or 16 per cent more than in the previous year. The net yield increased by 14 per cent to 1.922 billion francs.
«I'm extremely proud that our team mastered this year so confidently, which was a difficult one to predict due to Corona measures and supply bottlenecks,» says Florian Teuteberg, CEO of Digitec Galaxus. «We succeeded in building on the strong previous year. We were able to retain most of the customers we had acquired in 2020 as well as welcome many new customers in 2021.» More than 2.3 million users placed at least one order at digitec or Galaxus in 2021. «The quality of our product range and our expanded product portfolio were likely contributing factors.» Digitec Galaxus now offers its customers in Switzerland and Liechtenstein more than 3.7 million products.
The largest customer growth was recorded in the Italian- and French-speaking parts of Switzerland. In the cantons of Ticino, Valais, Neuchâtel and Jura, the online retailer was able to attract over 20 per cent more customers. Daily consumer products were in particularly high demand in 2021; the Swiss online retailer achieved its greatest sales growth in the Supermarket, DIY + Garden, Interior, Baby and Toys sectors.
Galaxus cracks the 100 million mark in Germany and Austria
International business has also been ticking along nicely. This past fiscal year, Galaxus in Germany and Austria surpassed a turnover of 100 million euros for the first time. The Galaxus community outside of Switzerland doubled within a year to over 650,000 customers.
Launched in October, the Austrian shop sparked lively interest. Within the first three months, several thousand customers had already shopped at Galaxus. Electronics products and Lego proved particularly popular. In order to tackle the next burst of growth in Europe, Galaxus will expand its logistics and warehouse spaces in Krefeld from the current 5,000 square metres to 20,000.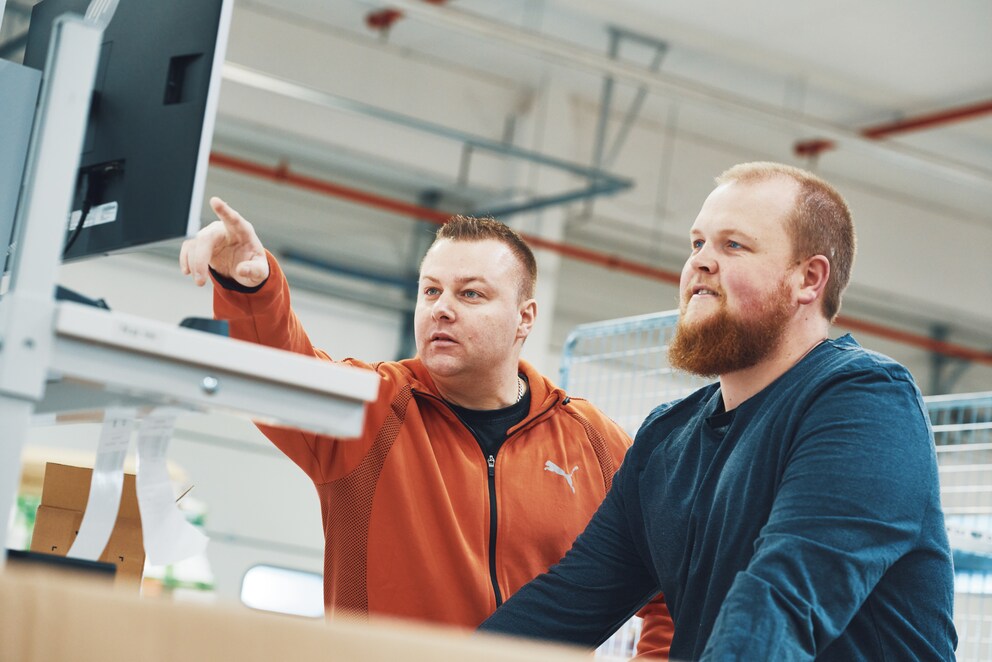 Focus on transparency and sustainability
«We were also able to launch several new features in our online store that make browsing, comparing and shopping even easier and more convenient,» Teuteberg says. The new price transparency tool and revised product comparison function met with a positive response from the Community.
The topic of sustainability also gained in importance, as revealed by the fact that Digitec Galaxus customers are increasingly offsetting the carbon emissions of their purchases. In the past year, Digitec Galaxus has implemented various measures and launched reduction projects with the goal of halving its operational CO₂ emissions by 2030. In addition, the company will fully offset its own climate footprint starting in 2022 as well as optimise its operations to minimise CO₂ emissions.
---
Making sure employees and media know what's up at Digitec Galaxus is my job. But without fresh air and a lot of exercise, I basically stop functioning. The great outdoors provides me with the energy I need to stay on the ball. Jazz gives me the tranquility to tame my kids. 
---
These articles might also interest you
Skeleton Loader

Skeleton Loader

Skeleton Loader

Skeleton Loader

Skeleton Loader

Skeleton Loader