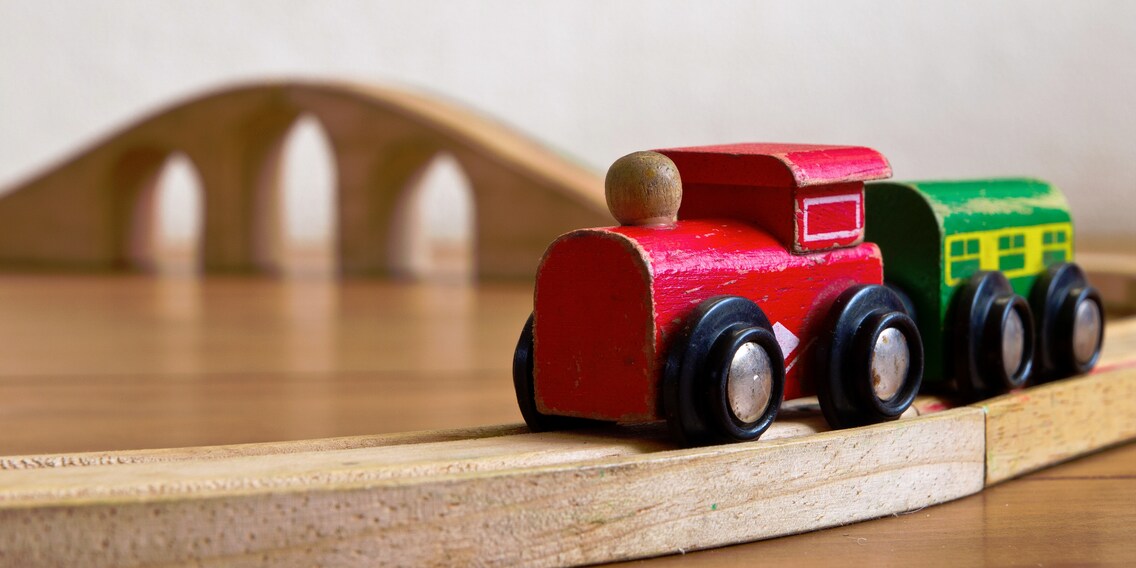 Choo! Choo! These toys will have train fans going off the rails!

From the Hogwarts Express to Thomas the Tank Engine to the Flying Scotsman. Most of us have our very fond memories involving trains. What's more, they also make for wonderful children's toys.
Wooden trains and LEGO trains have tracks that can be assembled in many different ways. This creates endless possibilities for kids and the many accessories add to the fun. For die-hard train fans we've got puzzles, board games, books and tiptoi books about trains.
Classic wooden trains
LEGO trains
Trains for budding train drivers from the age of two
Other train toys
Thomas the Tank Engine
---



I love the strategy game "The Settlers of Catan", the Ravensburger puzzle "Colourful Cupcakes" and the pink fluffy unicorn that sits on my desk (a birthday present from my workmates). Not only do I have a weakness for toys, I also get excited about good food and comedy TV shows. 
---
These articles might also interest you
Skeleton Loader

Skeleton Loader

Skeleton Loader

Skeleton Loader

Skeleton Loader

Skeleton Loader