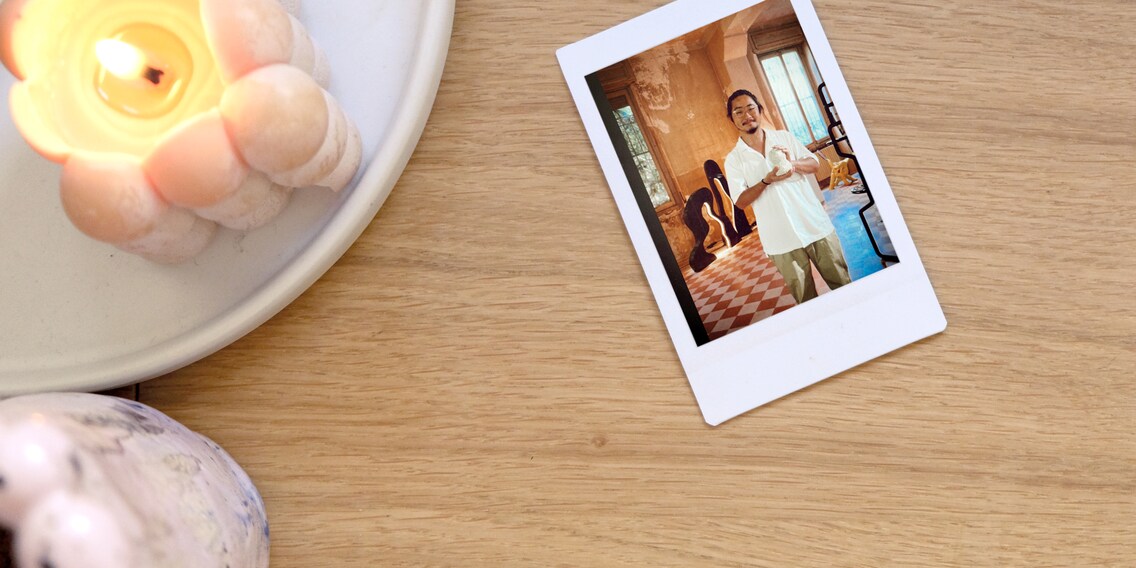 This article was translated automatically.
Ceramist Bruno Nakano burns for these tactile textures.

The question "What would you take with you if there was a fire?" was recently answered by the designer Bruno Nakano, whose ceramic objects are at the interface between art and design.
Bruno Nakano's work is once again proof that in the field of design it is becoming increasingly difficult to distinguish objects of utility from works of art. Some of his objects are vessels that serve as vases. Others are sculptures. The fact that they all share the same formal language and come in muted colours doesn't make it any easier to distinguish them.
After working for years in the advertising industry, the designer now makes individual pieces or small collections for his own label called Studio Mano. He works mainly with earthenware or terracotta, using slow techniques and simple tools. Most recently, he contributed a ceramic collection to the group exhibition "This is America". It particularly caught my eye because I felt observed by it: Every object in the collection has eyes and facial features that give character. Sometimes they are those of a human being, sometimes those of an animal. It is not possible to classify them exactly. But what I can say is this: The figures all make me smile somehow.
When I ask the creative head which piece from his collection he would take with him if a fire broke out in the studio and all the people and animals were saved, he chooses "Dotted Heads". A figure that has two faces at once.
"I made the 'Dotted Heads' object together with my partner," Bruno says. "She helped me glue on all the little structural dots. I am very grateful for her help and the time we spent together on this ceramic. It was a simple gesture, but also a reminder of how valuable support is in a relationship."
For Bruno, this ceramic piece represents the unity between him and his partner. Nevertheless, he hopes that other people can also identify with the figure. And that may well have been the case: "Some objects, including 'Dotted Heads, were already sold during the design week. I sell all the others on my website or via Instagram. However, I also make other pieces on request for people to enjoy."
Other posts from the series
Because furniture fairs are often hectic, I sometimes have no choice but to be brief. That's why, at this year's Salone, I asked the designers:inside just the one hypothetical question: "What would you take with you from your studio in the event of a fire?" - just to find out what they are particularly passionate about. Here you can find other previously published articles from the series:
---



«There are only two ways to live your life. One is as though nothing is a miracle. The other is as though everything is a miracle. I believe in the latter.»
– Albert Einstein
---
---
These articles might also interest you
Skeleton Loader

Skeleton Loader

Skeleton Loader

Skeleton Loader

Skeleton Loader

Skeleton Loader