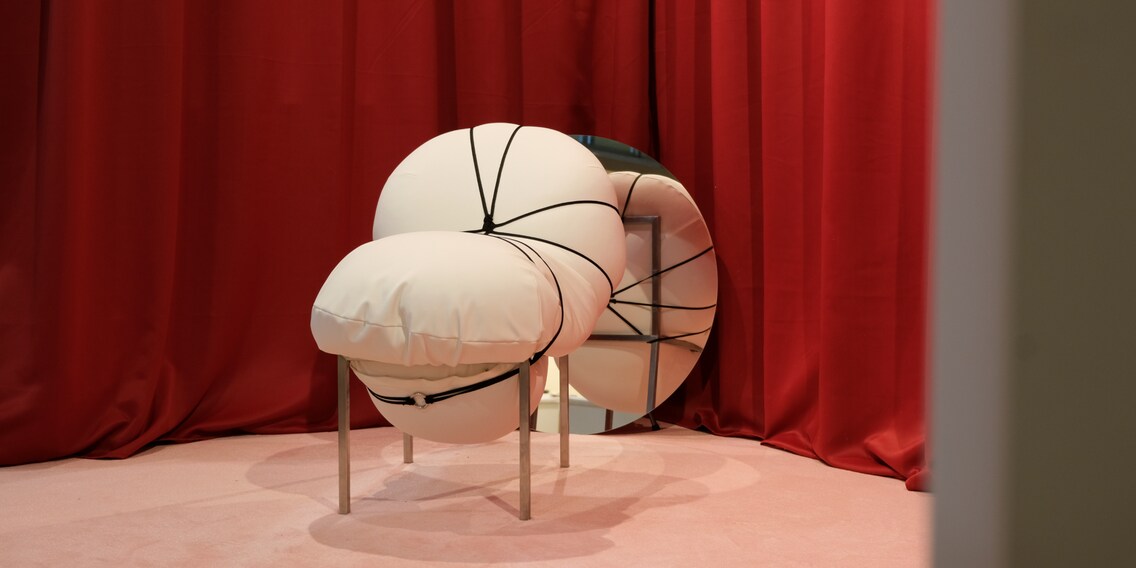 Captivating: What this chair has to do with bondage

Translation:
machine translated
The "Oxitocina" chair encourages interaction because it complies with every movement. In this way, the design by Studio Notte celebrates the interface between body and materiality.
Studio Notte is an Italian-Brazilian design studio based in Milan, founded by Luisa Alpeggiani and Camila Campos. The designers specialise in product design and explore different disciplines, techniques and materials. For this year's Salone del Mobile in Milan, they presented the "Oxytocina" chair, which is their reflection on female sensuality. "The name 'Oxitocina' is derived from the hormone oxytocin, which is closely associated with love and arousal," says Camila Campos. "It is meant to illustrate that we have explored both the origin of desire and the archetype of the object."
Oxytocin ist auch als Kuschelhormon, Bindungshormon und Mutter-Kind-Hormon bekannt. Es wird vor allem bei menschlicher Nähe gebildet und zählt neben weiteren Botenstoffen wie Dopamin und Serotonin zu den Glückshormonen, die sich positiv auf Körper und Psyche auswirken.
In the bondage chair, materiality meets fantasy
. No safeword is needed for bondage play with "Oxitocina": the chair is made for just one person and arrives at your home already tied up. You alone decide how far you go with it. Depending on the posture you adopt, its cushions puff up despite the restraints and steel construction around the ropes, and the body of the chair snuggles up to you.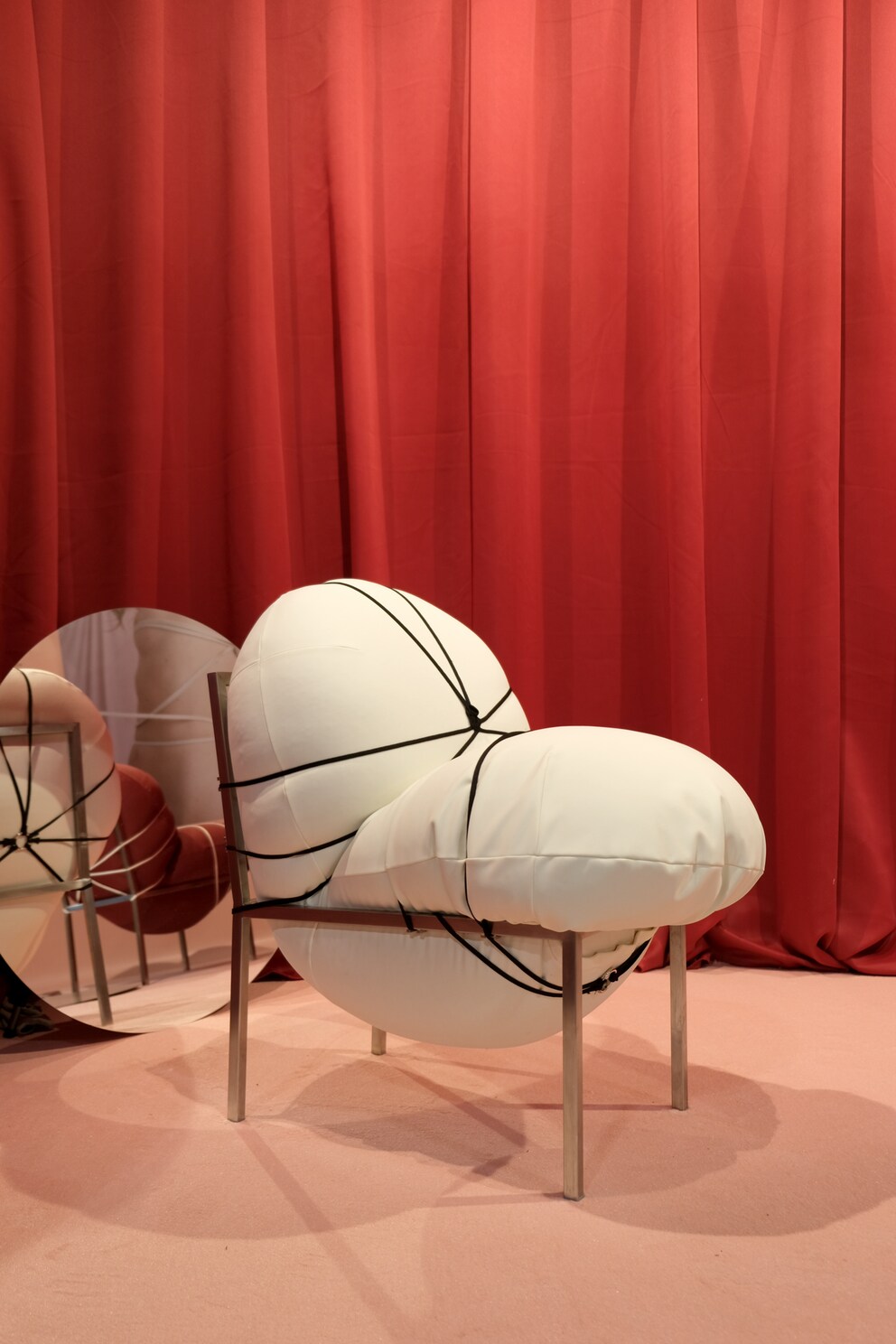 Studio Notte believes in the cult of pleasure, where design becomes a way of departing from convention. That's why the design deliberately plays with references to body volumes and restraints. "The ropes are specially stretched so that the soft cushions underneath have room to move and react to the body," explains Camila Campos. This adaptability is supposed to appeal to the senses and, like the cuddle hormone oxytocin, trigger a positive sensation.
---



Like a cheerleader, I love celebrating good design and bringing you closer to everything furniture- and interior design- related. I regularly curate simple yet sophisticated interior ideas, report on trends and interview creative minds about their work.
---
---