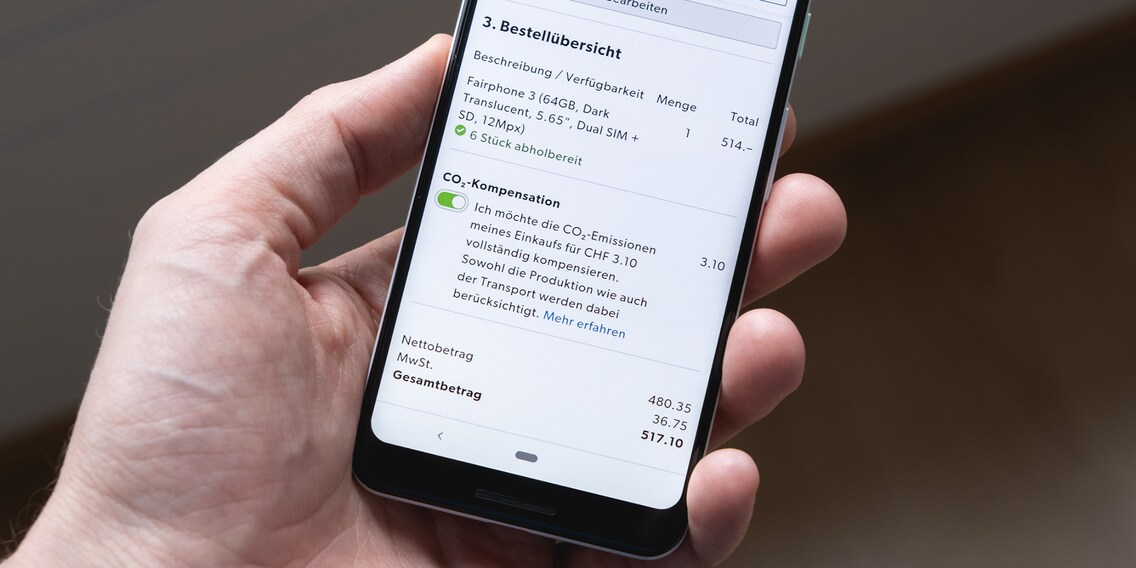 Canton Basel-Stadt is Swiss climate compensation champion
In the last 12 months, the Community has invested 1.6 million Swiss francs in climate protection. Customers living in urban regions compensated most frequently – especially when buying sporting goods, clothes and beauty and health products.
Two years ago, Digitec Galaxus was the first online retailer in Europe to launch the climate compensation feature across its product range. While the Community gave over 1.3 million Swiss francs to climate protection projects from July 2020 to July 2021, this figure has increased by almost a quarter to over 1.6 million Swiss francs in the last 12 months. The compensation rate has also increased in all Swiss cantons, reaching just under 12 per cent on average. In Germany, the compensation rate is significantly lower at 8 per cent, while in Austria, it's slightly higher at 10 per cent.
With the compensation money the Community invested, 92,000 tonnes of CO2 was reduced or prevented from being emitted. This corresponds to almost 50,000 flights from Zurich to New York or 230,000 car journeys in an average family car from Zurich to the French surfing spot of Biarritz. The climate compensation option allows customers to make a voluntary contribution to compensate for the greenhouse gas emissions caused by their shopping behaviour. The compensated money is invested exclusively in certified projects run by our partner South Pole.
Less climate compensation in the countryside
Comparing the willingness to compensate across people living in the different cantons, the picture is positive compared to 2020. The most active climate compensators live in the German-speaking cantons of Basel-Stadt, Zurich and Bern. They choose to compensate for 15 per cent of all purchases. Women aged 20 to 30 use the compensation feature most frequently. In the rural cantons of Appenzell Innerrhoden (9.15%), Ticino (9.66%) and Valais (10.06%), the compensation option is used about a third less frequently. It's surprising that the mountain cantons are at the bottom of the compensation ranking. After all, these areas are greatly affected by melting glaciers, mudslides or other extreme climate-related events.
Into sports and the environment
What about the compensation rate by product group? At 17%, sporting goods and clothing are compensated most often. Those who order beauty products (16.46%), household items (16.45%) or pet supplies (15.77%) also show a high level of climate affinity. The compensation rate of vehicle accessories, however, is a good third lower at 11%. There's no statistical explanation as to why one in four buyers of analogue films and spare parts for headphones compensates for their purchases.
---
Making sure employees and media know what's up at Digitec Galaxus is my job. But without fresh air and a lot of exercise, I basically stop functioning. The great outdoors provides me with the energy I need to stay on the ball. Jazz gives me the tranquility to tame my kids. 
---
---
These articles might also interest you
Skeleton Loader

Skeleton Loader

Skeleton Loader

Skeleton Loader

Skeleton Loader

Skeleton Loader