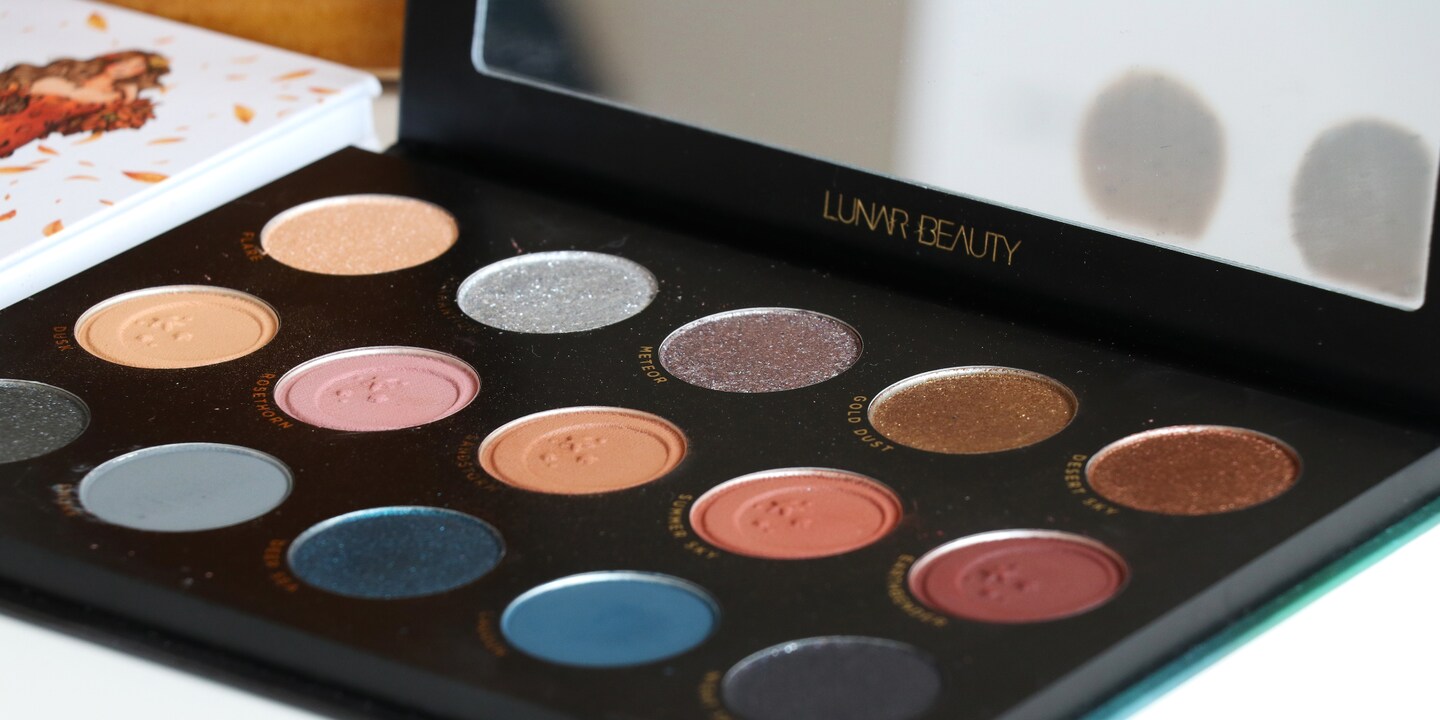 3 reasons why indie brands deserve more attention

Finding fancy and unique make-up amongst the big brands isn't easy. The mass market is filled with beiges and browns. Pinks are about as adventurous as it gets. Indie labels don't get the attention they deserve, despite being a great alternative. It's something worth looking into.
The brands Kylie Cosmetics, Maybelline, Bobbi Brown and Essence have one thing in common: they belong to large corporations such as Coty, L'Oréal, Estée Lauder and Cosnova. Independent brands that are run by the founders themselves are called indie brands – a name derived from the word «independent». In the world of beauty, these are typically small companies that try to make it big with creativity and attention to detail, yet they often go unnoticed. Unjustly so, in my opinion. Here are three reasons why I plan on paying more heed to them in the new year.
1. They're daring
Indie brands usually serve a niche and stand out from the mass market in terms of concept, packaging and colour scheme. «Game Beauty», for example, creates eyeshadow palettes inspired by video games. The target group is smaller than that of L'Oréal. In other words, indie brands take risks. Their colour schemes are loud, bold and experimental: the best recipe for having loads of fun with make-up.
2. You pay for quality, not the name
Have you heard of «Chaos Makeup» or «Clionadh Cosmetics»? Chances are you haven't. While the owners of any brand most certainly wish it was more widespread, I as a consumer can benefit from its relative obscurity; namely, I pay first and foremost for the quality and the effort that goes into the products, not for the brand name. Mind you, this isn't to say the products are cheaper. On the contrary, they're often even more expensive than what you get in stores. But, in my experience, you typically get what you pay for. In fact, I can count on one hand the number of times I've regretted ordering from an indie brand. I can't say the same for mass-market brands – whether drugstore or high-end.
Now, you may wonder why an unknown manufacturer is so much more expensive. Cost drivers include high-quality pigments or a higher pigment content, which the mass market can't and doesn't want to afford. Specially designed packaging that deviates greatly from the usual market standard as well as embossing, smaller batches, social media advertising costs and manual labour also drive up the price.
Be careful when ordering from abroad: High shipping costs, long delivery times and customs fees are common. You should definitely factor those in.
3. You make someone happy
Every order I place is appreciated by the people behind the brand. Handwritten thank you notes and reposts on Instagram are not uncommon. This kind of purchase is more satisfying to me, too; I know I'm supporting the dreams of creative people instead of flushing my money into the pockets of a large corporation. This gives my purchase an emotional component of which I'm happy to be reminded when applying the product. With mass-produced make-up, on the other hand, I feel nothing.
Want to support indie brands, but don't know where to start? Check out the Instagram account Indiemakeuphotspot for new indie releases. It's the perfect place to get an overview. For reliable reviews of indie products, check out Angelica Nyqvist's YouTube channel. It's one of my favourite make-up review channels.
---

As a massive Disney fan, I see the world through rose-tinted glasses. I worship series from the 90s and consider mermaids a religion. When I'm not dancing in glitter rain, I'm either hanging out at pyjama parties or sitting at my make-up table. P.S. I love you, bacon, garlic and onions.
---
---
These articles might also interest you
Skeleton Loader

Skeleton Loader

Skeleton Loader

Skeleton Loader

Skeleton Loader

Skeleton Loader