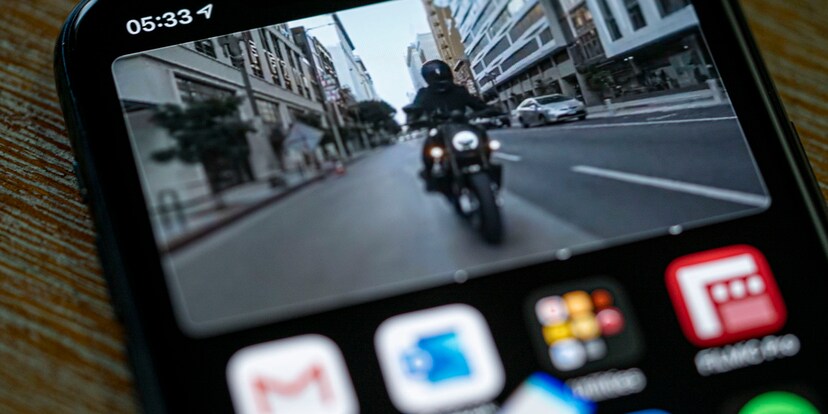 Apple iOS 14 Beta: how YouTube manages Picture-in-Picture
The Picture-in-Picture feature in Apple iOS 14 allows video overlays. Naturally, Youtube doesn't support this feature. That's why you and Apple will have to sort it out for yourselves. Luckily, this can be sorted out in just a few clicks.
An Anonymous user commented the following under an article about Apple's World Wide Developer Conference:
The article states that Apple will offer a Picture-in-Picture (PIP) mode with iOS 14. In other words: video content can be played in a floating window in front of other apps. You could watch a video and write a WhatsApp message simultaneously, for example. Or anything else.
The above user is sure that Youtube won't support this. Their comment made me take notice. There's gotta be some way to make this work.
It works. It's even quite simple, if not very intuitive.
Escaping the app
My fix is pretty simple. The Anonymous user was completely correct: apps offering something similar will disappear. But in the end, «Apps» were what finally led me to the solution. The Youtube app itself may never offer this, but what about other apps? Android has Youtube Vanced or NewPipe on offer. WhatsApp also supports Youtube PIP, but only within the app itself.
Admittedly, my solution is a bit complicated and slightly awkward, but if you have a long train ride ahead of you and want to chat or read news while playing a long video at the same time, then the ten seconds of effort might be worth it.
Open your iPhone browser.
Go to Youtube.
Choose your video.
Play it back.
Go to full screen.
You'll see the PIP icon in the upper left corner.
Press it.
Done.
I tested the whole process on all kinds of browsers. Safari, Edge, Snowhaze and Chrome. All browsers support this feature, and it works exactly the same.
Why it works
The reason why this works is very simple. The PIP feature isn't part of the Youtube App. Or the browser. It's part of iOS 14, the operating system on your phone, not the video portal. This means that YouTube itself can do whatever it wants, it has no influence on the development of others. That's why Chrome, Edge, Safari and Snowhaze behave identically. In simple terms, they tell the system, «Hey iOS, take the video and put it in a window».
Anonymous is probably right about something: Youtube won't like this. Advertising or not, if Youtube wanted PIP, the feature would probably have been built into the app by now. But Alphabet and Google, YouTube's parent companies, are facing a powerful opponent. Apple is more than just an App creator in some stuffy Los Angeles or Berlin office. WhatsApp has also been doing this quite well and without any hassle for a while. So there's a chance that YouTube will have to watch Apple's goings-on begrudgingly. PIP is a good idea, especially for screens that are getting bigger and bigger. So the idea can't be shot down without much resistance from its own users.
The question is, how much longer will Google hold out?
---
Journalist. Author. Hacker. A storyteller searching for boundaries, secrets and taboos – putting the world to paper. Not because I can but because I can't not.
---
---
---