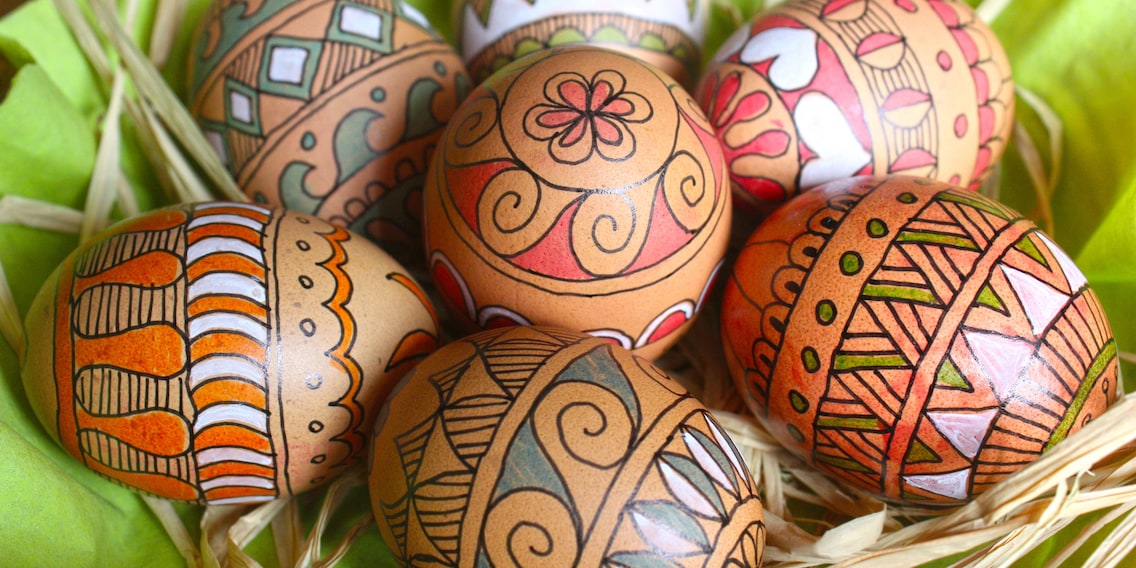 This article was translated automatically.
5 gift ideas for Easter
Did you forget it's Easter this weekend? These five last-minute gift tips will save you the holiday.
For what feels like two months now, retailers have been trying to foist nests of green straw, colorful eggs and all sorts of rabbit-themed junk on you. That's right, it's Easter again. The holiday that you like to forget why we're celebrating it again. So that your family doesn't get the hard-boiled egg stuck in their throats due to your ignorance of the highest of all celebrations in Christianity, here are five suitable gifts for Easter.
Build your own bunny
The bunny from chocolate certainly bring the grandparents. Instead of chocolate, you can also use plastic. If you assemble the Lego Easter bunny on site, it's also a good escape in case Uncle Martin propagates his strange world view again. You can take your time, because for the 300 parts you need less than an hour.
If rabbits, then properly
Chocolate has too many calories for you and plastic is not sustainable enough? How about the fluffy Real deal? Unfortunately, we don't sell live animals at Galaxus. Our logistics, the post office and the Federal Food Safety and Veterinary Office wouldn't be happy about it. But we do have the right housing. Whether rustic or luxurious, you will find something for every budget.
But rather something to eat?
There was already no chocolate bunny, but you still want to be culinary on the road? Then look around for a "Colomba". The Italian yeast dough pastry is comparable to a panettone in terms of ingredients. Only the shape is different: a dove with spread wings. And yes, really good colombe are expensive, just like good panettoni. Why that is, colleague Simon has explained in an article.
Speaking of food
Let's stay with the food for a moment - and specifically the eggs. A little bonus tip, so to speak: Easter is the only time of the year when it's appropriate to buy an egg slicer. Seize the moment.
Who has time or no money
Finally, something for craft lovers or students without money for gifts: An Easter DIY from colleague Caro. You need about an hour of time, an egg carton, candle wax and some greenery. Oh yes: A scrambled egg comes for free on top.
Hopefully you now have an idea or two for not showing up empty-handed at the family party this weekend.
Alternatively, you can draw a second line on your self-test with a red pen. That way, you can enjoy your day off without the family hose in peace at home.
---



Riding my motorbike makes me feel free, fishing brings out my inner hunter, using my camera gets me creative. I make my money messing around with toys all day.
---
These articles might also interest you
Skeleton Loader

Skeleton Loader

Skeleton Loader

Skeleton Loader

Skeleton Loader

Skeleton Loader