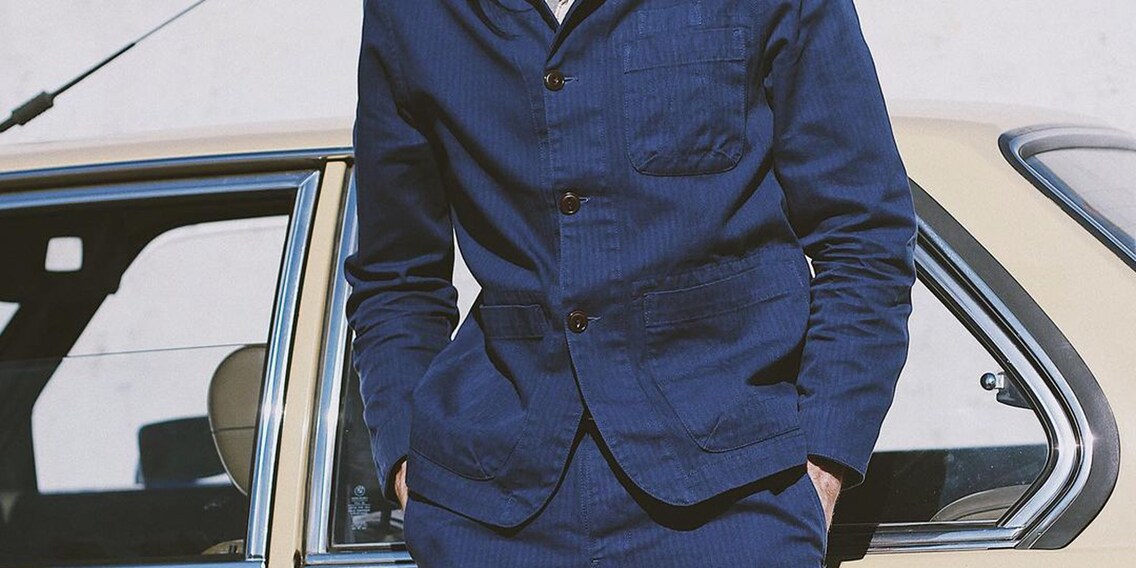 3 reasons why your new favourite jacket is blue and French

Translation:
machine translated
What is worn in the streets of Paris cannot be wrong per se. Like the dark blue "Worker Jackets". My recommendation for a chic spring.
It wasn't just my pain au chocolat-loving palate that benefited from my last trip to Paris. Of course, there was also plenty of fashion inspiration to soak up. If you trust the French instinct - and I do, blindly, when it comes to style - one item is at the top of the must-have list this spring: the blue worker's jacket.
It's called that.
It's called that because it was actually once worn by mechanics and railway workers as a smock to act as a shield against dirt and grease. Today, the lightweight jacket prefers to be stain-free. On wearers who at most bend a finger to scroll their smartphone. This is not reprehensible, of course, but actually recommendable for three reasons.
1. Dark blue is the new black
Black always goes, but is also always a little unimaginative. Especially in spring, it can be a bit more colour - and dark blue is the perfect choice. Simple and easy to mix and match, you can throw the blue Worker Jacket over any look and you'll always look très chic.
2. Denim jackets are for beginners
At transitional jacket time, the reach for the denim jacket is a routine one. But it's also a predictable one. The casual French alternative, on the other hand, gives you that famous "je ne sais quoi".
3. The accolade has already been given
. And by none other than Bill Cunningham. The iconic fashion photographer (1929-2016) was known not only for his street-style shots, but also for always wearing the same uniform: Nikon camera, light-coloured chinos, white shirt - blue Worker Jacket.
Convinced? You can grab it here:
---



Always in the mood for good hits, great trips and clinking drinks.
---
---