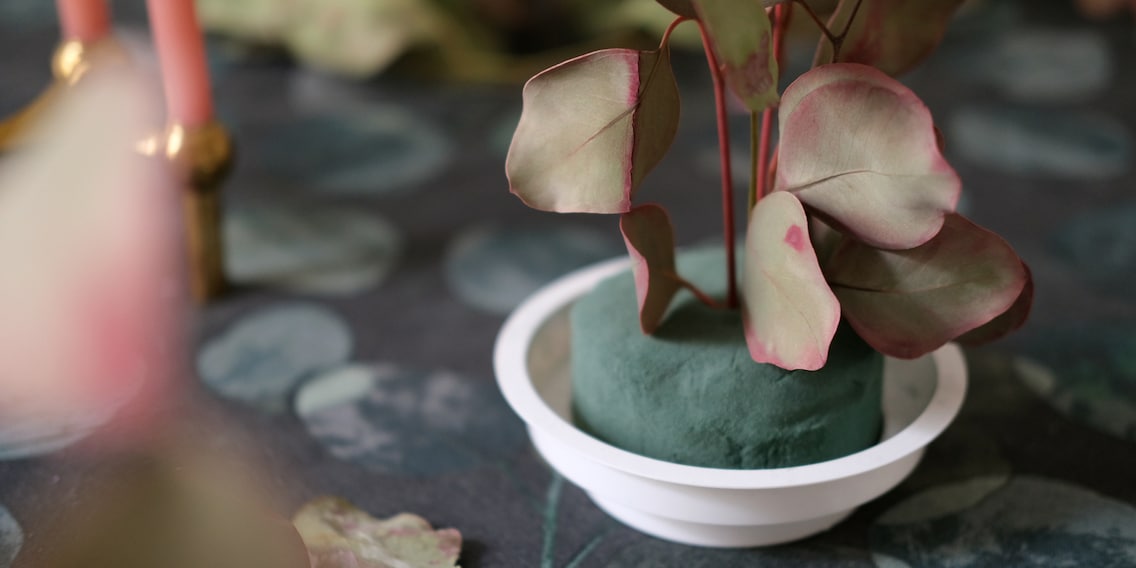 3 easy and fast table decoration ideas

This Advent season, I want my table decoration to be slightly different than usual. I'm thinking festive, but not all too Christmassy. Here are three decoration ideas.
Have you stocked up on plenty of Xmas table decorations already? I haven't, although I'll soon be hosting the first dinner with friends. This year, I've decided against one-way napkins with Christmas prints and other decorations I'll either throw away or hide in the cellar as soon as Christmas is over. I want to go for sustainable options instead.
After quite some scrolling through my endless Pinterest feed, I found three ideas I liked. They're easy to do, don't cost much and are suitable for various festive occasions.
1. Repurposing everyday items
Kristina Kite's «Xtreme Guest» art exhibit included a table decoration that used hair ties instead of napkin rings. I don't think anybody ever actually ate at this table, but I liked the idea. So, I washed my unused hair ties, slipped one around each napkin and arranged them nicely. That's how easy it was to make new festive napkin rings.
2. Redesigning things you already own
A candle holder, dried flowers, floral foam and some wire – that's all I needed to turn a simple candlestick into an eye-catcher. I got the idea from the DIY instructions by Floral Supplies. As in the video, I simply attached a piece of floral foam to the candle holder and then stuck individual dried flowers into it. Ta-da, my new candle holder was done. The same technique would work well with a used glass bottle, too.
Crafting
4.05
per piece for 4 units
Glorex Foam for fresh flowers 23x11x7,5cm
3. Organic decoration
Wedding planner Lauren from Stone House Creative used several baby's breath arrangements to decorate a table for a wedding. I tried to do the same with dried eucalyptus, which is very seasonal and stays looking good for a long time. I used floral foam again and stuck the individual stems into it one by one, starting in the centre. This took no time at all. I could have done even more, but I decided to leave it at one for the moment.
Header image: Pia Seidel
---



«There are only two ways to live your life. One is as though nothing is a miracle. The other is as though everything is a miracle. I believe in the latter.»
– Albert Einstein
---
---
These articles might also interest you