Best Rukka products in the Jumpsuits + Rompers category
On this page you'll find a ranking of the best Rukka products in this category. To give you a quick overview, we've already ranked the most important information about the products for you.
1. Rukka Jamin Kinder Thermo Overall
Jamin. The warm and waterproof winter overall guarantees lots of fun in the snow and protects the little adventurers from wind and weather.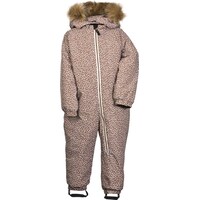 2. Rukka Samu Baby Thermo Overall
Samu. The new baby overall is beautifully warmly padded and easy to use with the double zip.