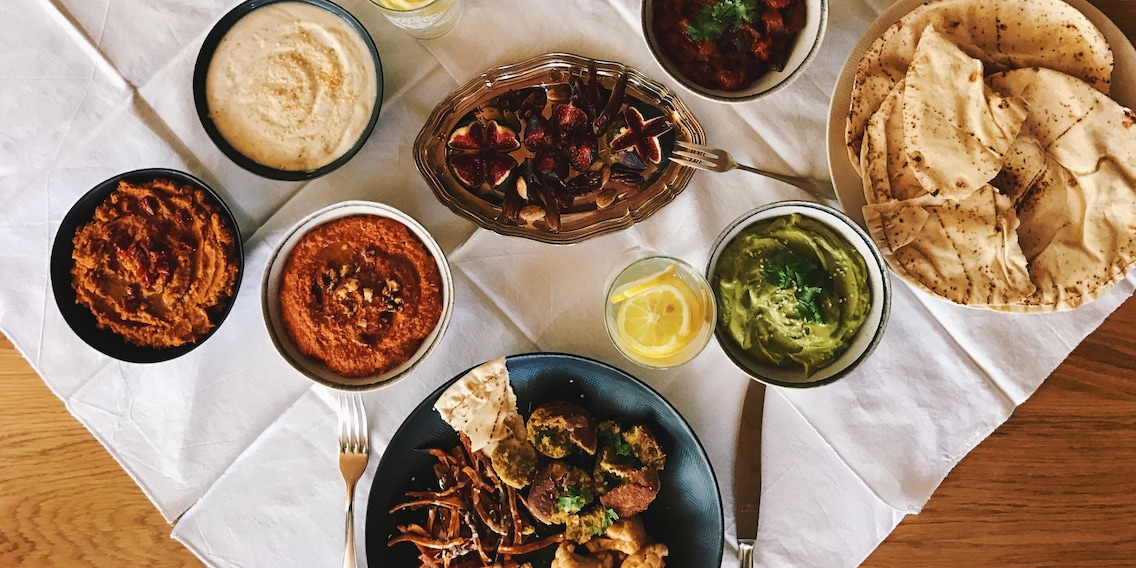 A tasty menu made in a baby food maker. Give it a go!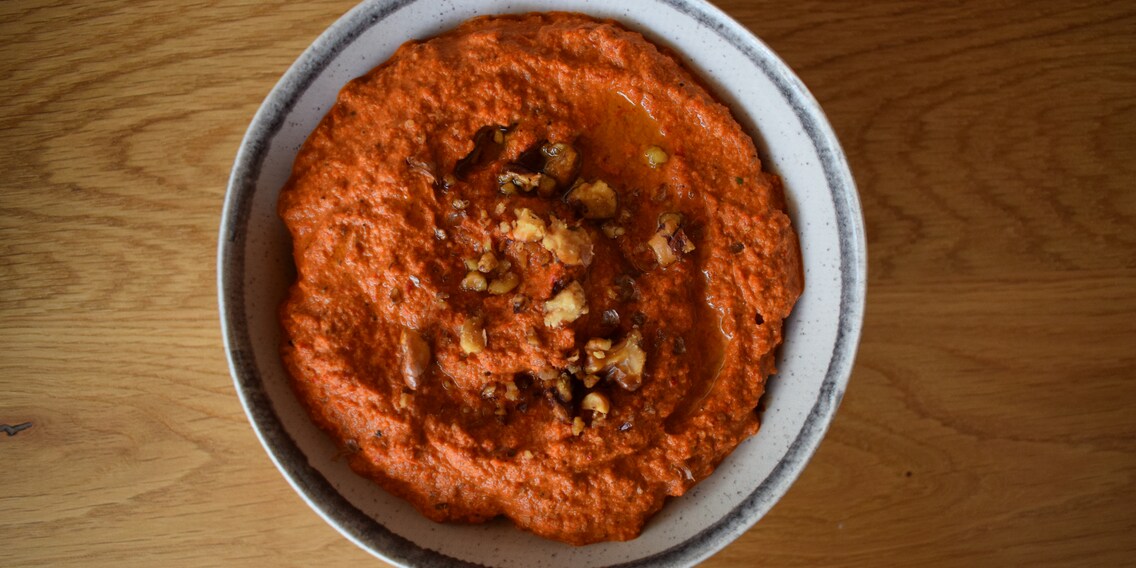 Red pepper and nut dip – Prepared in a baby food maker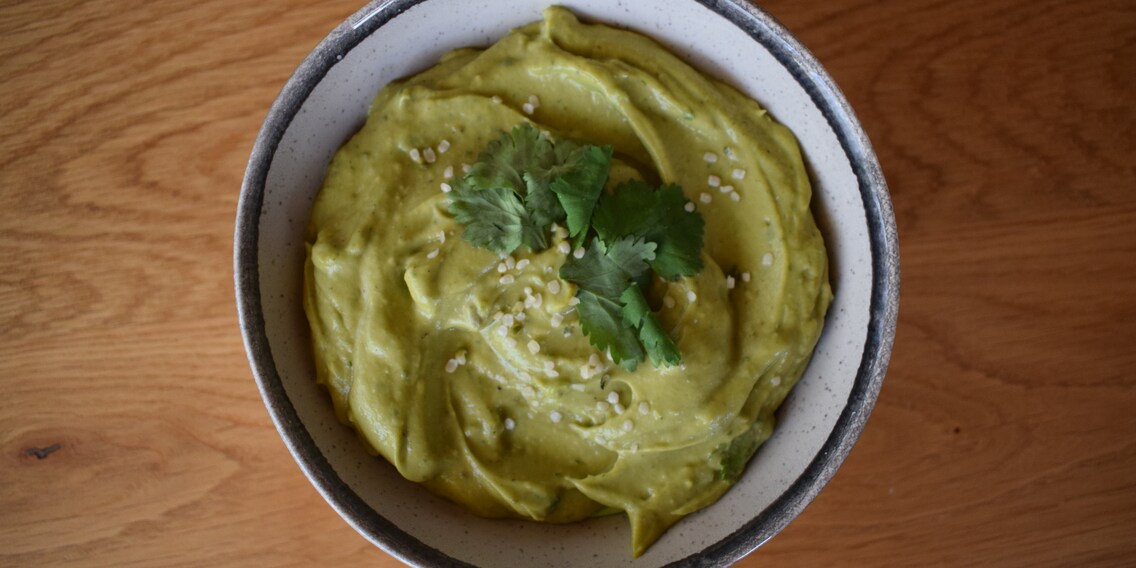 Avocado and coriander dip – Prepared in a baby food maker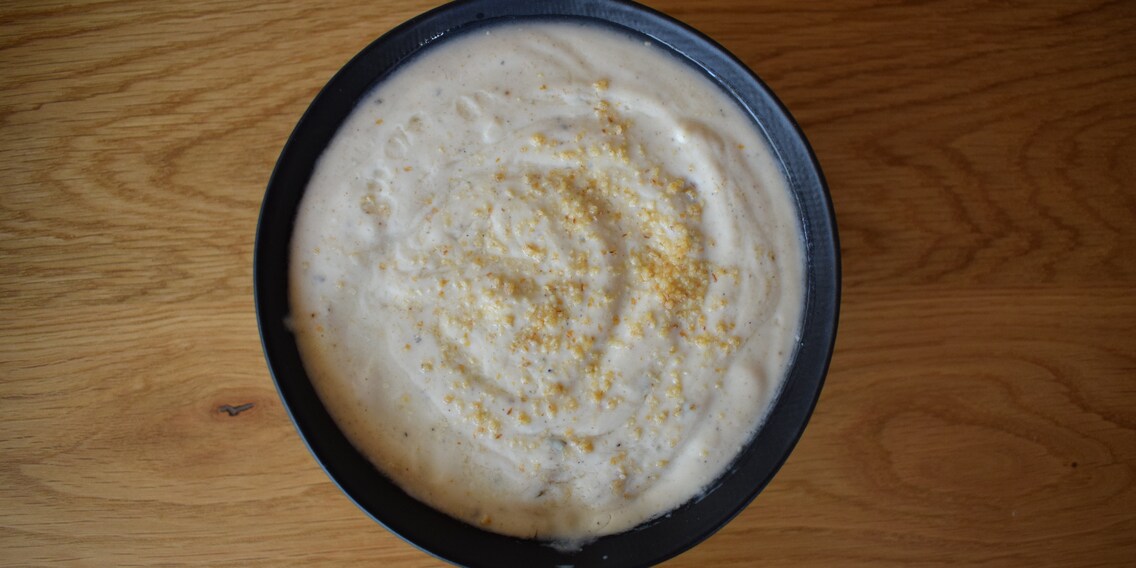 Yoghurt and tahini sauce – Prepared in a baby food maker
Tomato houmous – Prepared in a baby food maker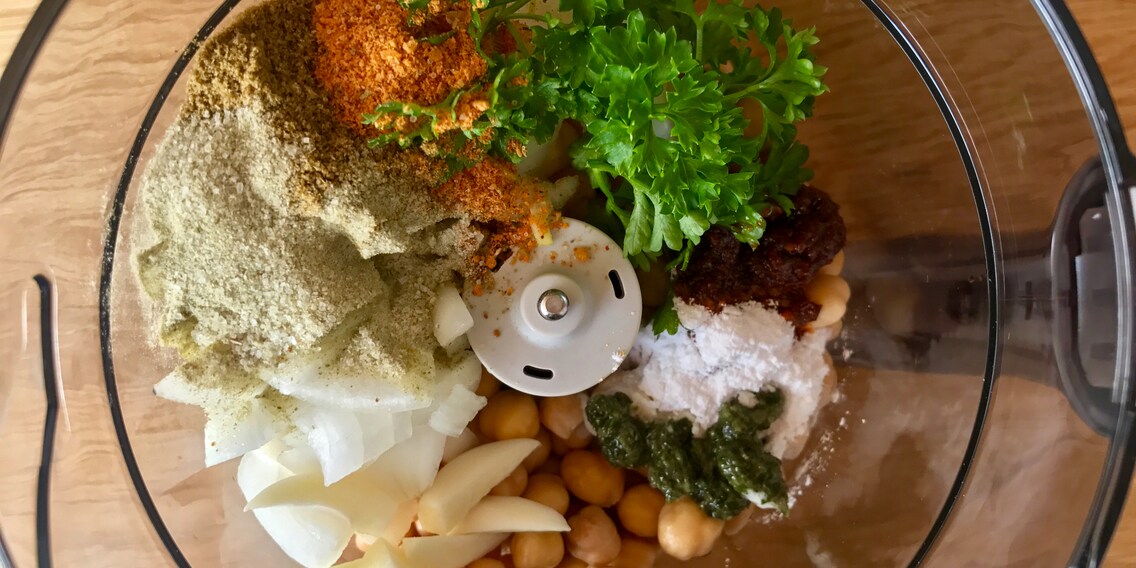 Ingredients for falafel – Prepared in a baby food maker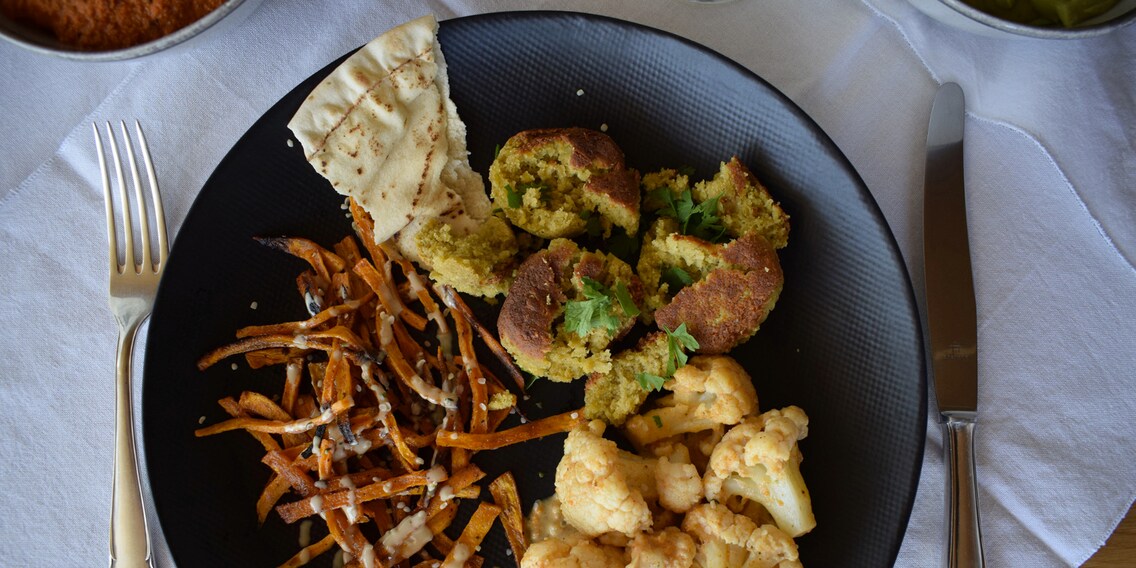 Steamed tomato and tahini cauliflower – Prepared in a baby food maker
What happened when we cooked a four-course meal with a baby food maker

How difficult can it really be to cook a set menu for adults in a baby food maker? Much more so than we thought, evidently. Although we weren't able to prepare the dishes we wanted, we do have plenty of ideas for tasty treats you can whip up in this niche kitchen appliance. These goodies get a big thumbs up from our adult testers.
Let's face it, you would normally only buy a baby food maker if you wanted a hassle-free way of preparing homemade baby food. But the question is, what do you do with the appliance once baby is on to solids? Just shove it in a cupboard and let it collect dust?
We didn't like that idea and thought there must be some way to give the appliance a new lease of life. After all, we should surely still be able to use it for cooking and preparing food destined for slightly bigger tummies. That's when we decided to deal with the issue of lonely and forgotten baby food makers once and for all.
As a budding cook in my spare time and assistant on the baby team, I was set the task of cooking a vegan set menu for five adults using three different baby food makers. At first I was slightly taken aback but excited about getting stuck in.
The three baby food makers we tested out had the following features:
The baby team's menu request
Because we didn't want to make life too easy for ourselves, we decided to attempt the following menu:
Aperitif: Strawberry daiquiri
Starter: Carrot soup
Main: Spring risotto with broccoli
Dessert: Raspberry sorbet
You can prepare the aperitif, soup and dessert one after the other and then store them in the fridge or freezer until you're ready to eat. The main course is the only dish you have to prepare there and then
Let's cook – the testing begins
I started out by preparing broccoli for the risotto to help me get to grips with the appliances I was going to be testing. I quickly noticed that the amount of broccoli I could fit in the baby food maker in one go wasn't even enough for one person. That meant I either had to cook it several times or stop what I was doing. I then ventured on to frozen berries, which were for the strawberry daiquiri and the raspberry sorbet. Here too I had to conclude that frozen berries and baby food makers don't really get on.
Next came the carrot soup. And this is where I finally I had some success. Preparation went smoothly and the soup itself tasted delicious, but it only made enough for at most two people as a starter. It wasn't the end result we expected. The containers for cooking and blending are way too small. And compared to the power of a normal kitchen appliance, the baby food maker left a bit to be desired. How was I supposed to cook a set course meal for five adults with this?
We put our heads together, set aside the original menu and tried to find a solution. We asked ourselves two key questions. When you're cooking, what kinds of meals would benefit from the help of a baby food maker? Which meals can you easily prepare in these kitchen appliances? As baby food makers were developed for pureed foods, we were inspired to try mezze platters. These are lots of small dishes, most of them served pureed. This sounded like the perfect meal for preparing in a baby food maker.
Once again, I set about compiling recipes, grocery shopping and testing. And do you know what? It worked perfectly. Admittedly, it only made a meal for two people, but it was unbelievable tasty. And of course, if you need to, you can obviously carry on to make more portions. The baby food maker is perfect for aperitifs in spring and summer.
Falafel
Steamed tomato and tahini cauliflower
Tomato houmous
Yoghurt and tahini sauce
Red pepper and nut dip
Avocado and coriander dip
Flatbread (store-bought)
Sweet potato chips (not prepared in the baby food maker)
Grilled tomato and aubergine (not prepared in the baby food maker)
Try out the recipes for yourself here (in German)
The verdict
After a few initial hiccups, I can safely say that baby food makers are valued members of the kitchen appliance family. They can't be used for everything, but if you already have a baby food maker you should definitely incorporate it into your daily kitchen routine. Cooking vegetables and soups and preparing houmous and dips are just a few examples of how you can use your baby food maker once baby is on to solids. The appliances are very easy to use – not much can go wrong. They also don't require any effort on your part for most cooking tasks.
For new mums and dads or parents-to-be who are still undecided, I certainly recommend getting a baby food maker. Even if you don't have a lot of time, you can still make healthy, fresh meals for your little ones. Baby food makers win brownie points with new parents because most parts can go in the dishwasher and they take up little space in the kitchen. On top of that, they are pretty aesthetically pleasing. With a bit of creativity you can also use them to make great meals for adults.
Even though I'm not quite at that stage yet, I'm sure my baby will get spoiled with tasty treats using the baby food maker. And I won't feel left out either, as we've just discovered.
Matching accessories that bring a bit of oriental flair to your dinner table
You may find the following interesting (in German):
---



Dreamily cycling through fields with my old wife Meier, searching dusty brocken houses for treasures, pushing my body to its limits in kick boxing, doing good for my soul while drinking coffee with my loved ones, feeling the freedom on the mountain as well as when travelling and diving into unknown worlds while reading - all this fills my life. But my greatest passion is fiddling around with special food creations. 
---
---
These articles might also interest you
Skeleton Loader

Skeleton Loader

Skeleton Loader

Skeleton Loader

Skeleton Loader

Skeleton Loader