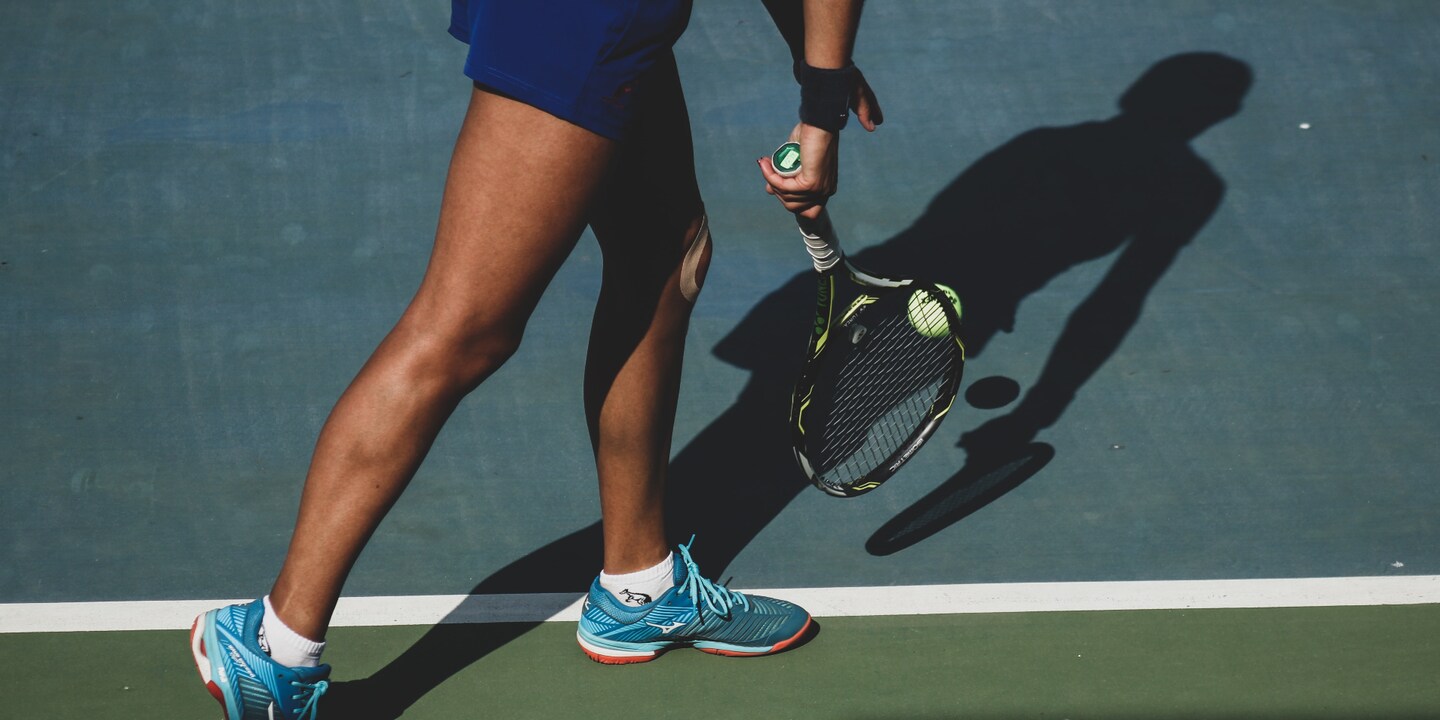 Welcome back Fedi – even us amateurs are ready
Roger Federer returned to the professional tour yesterday – after an injury had knocked him out for more than a year. Swiss amateurs are also ready for the new season, as our sales figures clearly indicate.
Wednesday, 10. March 2021: sounds like your average Spring day, but for many tennis fans it was worthy of celebration. Roger Federer made his long-awaited comeback to the tennis tour in Doha – after exactly 405 days away from competition.
The rebuilt right knee held firm throughout the entire match against Daniel Evans, currently the world number 28 in men's tennis. According to SRF tennis experts Stefan Bürer and Heinz Günthardt, however, the maestro isn't yet at 100% of his ability: especially his returns and the timing on his backhand (bad hits!) leave room for improvement. No matter, it was enough in the end. One backhand winner down the line and the exceptional 39-year-old was one round further. The match against the Georgian Basilashvili is currently in progress, a close one.
Outdoor tennis may soon be viable again
So much for Federer's comeback. How do things actually stand for tennis amateurs? When will they be allowed to make their comeback on Swiss tennis courts following Covid? Here's the good news: since the beginning of March, playing tennis in the open air is already allowed again. The bad news: most outdoor courts use clay – and those surfaces are usually still in hibernation at this point. The few hard courts are chronically booked up as soon as the weather allows for tennis.
Patience is therefore required. In the meantime, you can equip yourself with the necessary tennis equipment: rackets, balls, bags – anything you need for the new season? February sales figures show that Galaxus is becoming increasingly popular with tennis fans. Last month, for example, our customers bought 150% more tennis balls, 230% more tennis rackets and 310% more tennis bags than last year.
Flying high: tennis rackets for kids
Something else that makes us confident about tennis's future: the three best-selling rackets are kids' models. Here's the ranking: gold for the Wilson Ultra Team 25, silver for the Wilson Federer 23 and bronze for the Babolat Nadal Junior 23. In other words: here's to many more Federers, Nadals, Haleps and Williamses showing us amateurs how to play really good tennis.
Graphics: Made with Flourish.
---
Studies claim that we have a shorter attention span than goldfish. Ouch! My job is to get your attention as often and for as long as possible. How? With content you enjoy. Outside of the office, you'll find me on the tennis court, curled up with a book, Netflixing or travelling.
---
These articles might also interest you
Skeleton Loader

Skeleton Loader

Skeleton Loader

Skeleton Loader

Skeleton Loader

Skeleton Loader