We-Vibe Sync – Sex in a box

Sex toys still have a bit of a sleazy reputation. Our video blogger Stephanie Tresch thinks that's silly. To save you from buying a pig in a poke, she unboxed the We-Vibe Sync and has some advice on how to use it.
The We-Vibe Sync's predecessor is not just a hit with our customers but also enjoys widespread popularity around the world. In other words, expectations are high when it comes to this model. Will the U-shaped vibrator meet couples' expectations? We'll let you be the judge of that.
"Personally, I think the stigma attached to sex toys is totally ridiculous", says video blogger Stephanie Tresch as she stands at my desk clutching a violet and yellow box. She tells me about men she knows who are scared of sex toys – apparently, they are worried that their girlfriends or wives might prefer the toy to their penis. And then there are some women who act quite coyly about the subject because they think it might make them "too dirty"."Rubbish!", she exclaims. "But let's be honest: Sex with a partner is totally different to sex without a partner", Stephanie Tresch establishes with a smile on her face.
Long-distance sex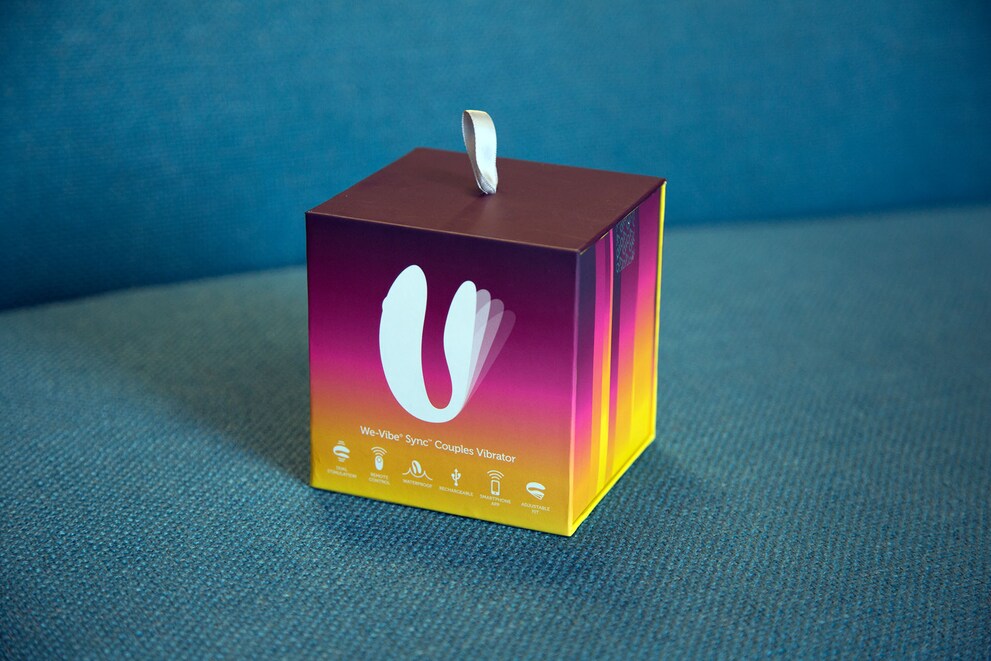 The box does not give away its content
Things like the We-Vibe were invented to promote a healthy sex life for couples in a long-distance relationship. The device can be controlled locally or via an app. While unboxing the toy, Stephanie has a thought: "Maybe the app doesn't work when your hands are covered in lube", she laughs. What we do know at this stage is that the We-Vibe Sync can be operated via three different spots: On the vibrator itself, via the included remote control or via the app for Apple iOS and Google Android. The two parts of the u-shaped vibrator are separately adjustable to suit your preference.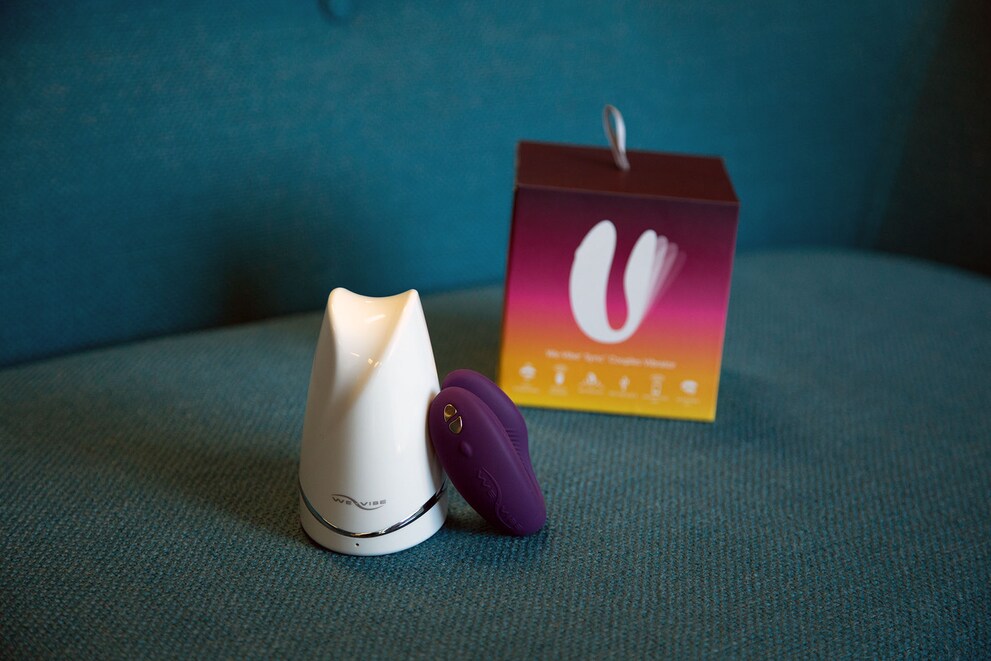 Unboxing unveils the We-Vibe Sync as a u-shaped object
This is how the toy is used: One part is inserted into the vagina, the other stays outside of the body. As this is pretty tricky to explain in written form, Stephanie has prepared a more detailed explanation for you in the above video (in German). It also shows you how the We-Vibe Sync can be used as a sex toy for couples.
The box includes a sample sachet of lube. According to a friend of Stephanie's, the We-Vibe Sync works best with a lot of lube. Therefore, we recommend stocking up on some more.
Safety warning
In Spring 2017, manufacturer We-Vibe was taken to court. We-vibe was accused of collecting user data by means of their app-controlled vibrators. This was uncovered by the information security researcher g0lfisk and her colleague follower. All they did to find out was read the end user license, which is generally accepted blindly by users, plus carry out a few network scans.
After a talk at the international hacker conference DEFCON last year, We-Vibe not only destroyed user data and paid compensation but also introduced an option to the app that allows users to disable data collection.
Due to its security policy, the app does not allow you to take screenshots. I therefore used our editorial camera to take photos of the apps. Admittedly, the screenshots look a bit rubbish but I hope they help clarify things.
How to switch off data collection
Start the app for the first time and this screen will appear to inform you that the manufacturer may collect data. This data is so-called meta data, i.e. data that does not directly identify you. So we're probably dealing with data concerning vibration intensity or utilization time. This provides the manufacturer with useful information about customer preferences regarding the device's motor power and battery life. The manufacturer can then tailor the We-Vibe's successor to better meet customer needs. Pretty harmless, right?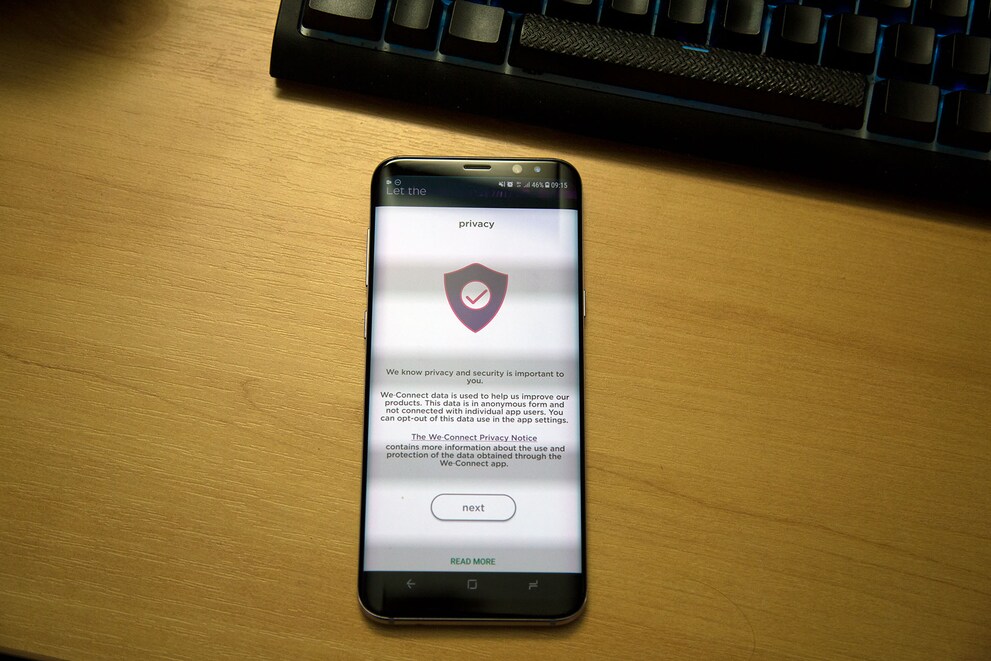 The frequently ignored note when starting the app
However, the fact remains that this data is collected in your nether regions while you're having sex alone or as a couple. You might not be comfortable with that.
In the app menu, go to "settings"
Click on "privacy" at the bottom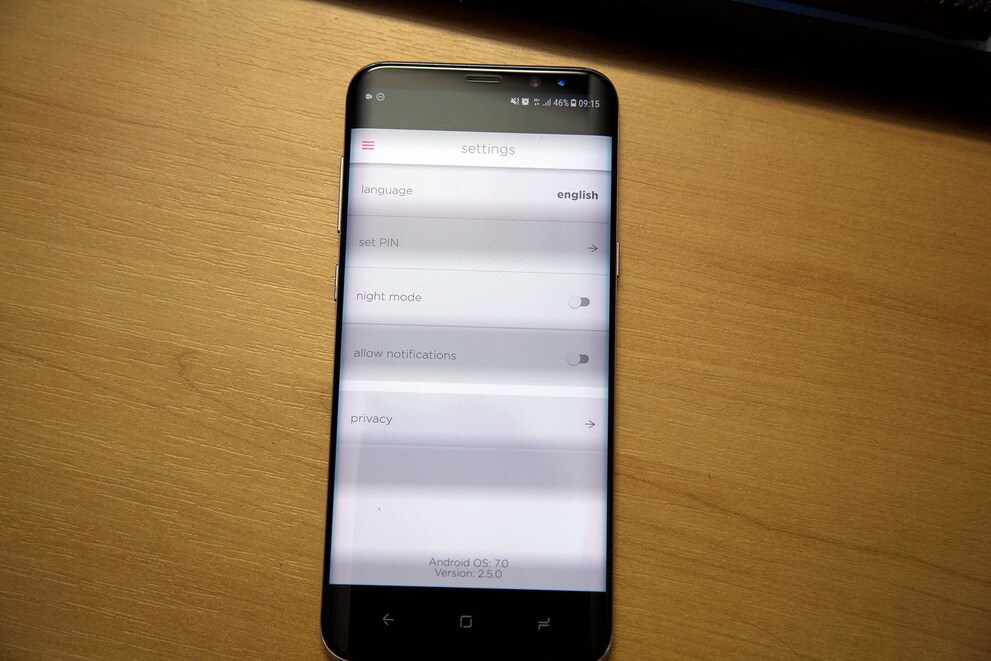 Slide the button to "Off"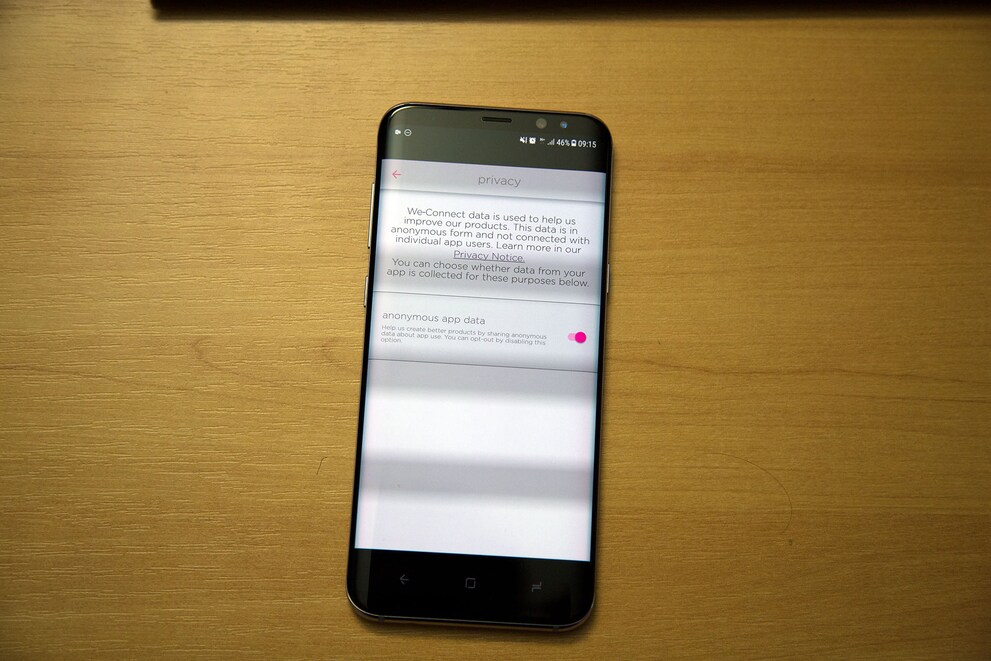 Done
And now have fun. Alone or in pairs. And don't forget to clean your toy after every use!
---



Journalist. Author. Hacker. A storyteller searching for boundaries, secrets and taboos – putting the world to paper. Not because I can but because I can't not.
---
These articles might also interest you
Skeleton Loader

Skeleton Loader

Skeleton Loader

Skeleton Loader

Skeleton Loader

Skeleton Loader