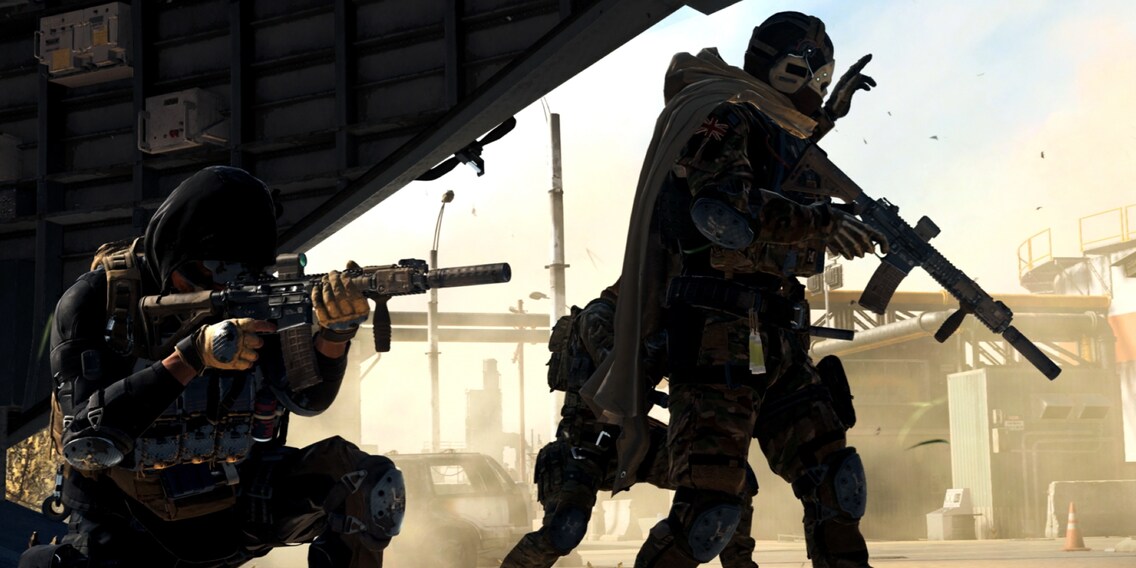 This article was translated automatically.
"Warzone 2.0" coming in November with huge new map
A few weeks after the remake of "Modern Warfare 2", the standalone "Warzone 2.0" is also released. The map is bigger and there is a new ring mechanic.
Al Mazrah is the name of the new battlefield, which will be the largest in the history of "Warzone". From mid-November, you will be able to jump into battle from a plane. "Warzone 2.0" will be released together with the first multiplayer season of the upcoming "Modern Warfare 2", which starts on 16 November. Accordingly, content such as weapons from the latest "Call of Duty" part will also find their way into "Warzone 2.0". This was announced by developer Infinity Ward during yesterday's livestream.
Besides the new map, the biggest change is the additional circles. Previously, as in most Battle Royale games, there was a large circle that slowly shrinks. Players who are outside the circle slowly take damage until they die. Newly, there will be several smaller circles that merge into one over the course of the game.
The gulag has also been reworked. After your demise, you now have the chance to earn your return to combat in 2v2 matches instead of 1v1 as before. Alongside this, there's a guard that sneaks around and weapons that are scattered around.
Extraction mode also for "Call of Duty"
A new mode called DMZ was introduced alongside it. It is Infinity Ward's answer to games like "Hunt Showdown" or "Escape from Tarkov". The aim is to extract loot as a team or alone without being bumped off and stolen from by other players. . Another special feature is the third person mode. There was last such a thing in 2009 when the original "Modern Warfare 2" was released. The mode should be able to be switched on for all multiplayer games as well as "Warzone 2.0".
In addition, "Warzone" was announced for mobile. The game will be released in 2023 and brings back the map Verdansk. Interestingly, progress will sync with the other versions for PC and consoles. With Android, you can already register for it. . The free-to-play "Warzone 2.0" will be released on 16 November for PC, PS4, PS5, Xbox One, Xbox Series S/X.
"Call of Duty Modern Warfare 2" is already available on 28 October. The multiplayer beta for it starts on 16 September exclusively on Playstation. On PC and Xbox it will start on 22 September.
---


Being the game and gadget geek that I am, working at digitec and Galaxus makes me feel like a kid in a candy shop – but it does take its toll on my wallet. I enjoy tinkering with my PC in Tim Taylor fashion and talking about games on my podcast http://www.onemorelevel.ch. To satisfy my need for speed, I get on my full suspension mountain bike and set out to find some nice trails. My thirst for culture is quenched by deep conversations over a couple of cold ones at the mostly frustrating games of FC Winterthur. 
---
---
These articles might also interest you
Skeleton Loader

Skeleton Loader

Skeleton Loader

Skeleton Loader

Skeleton Loader

Skeleton Loader