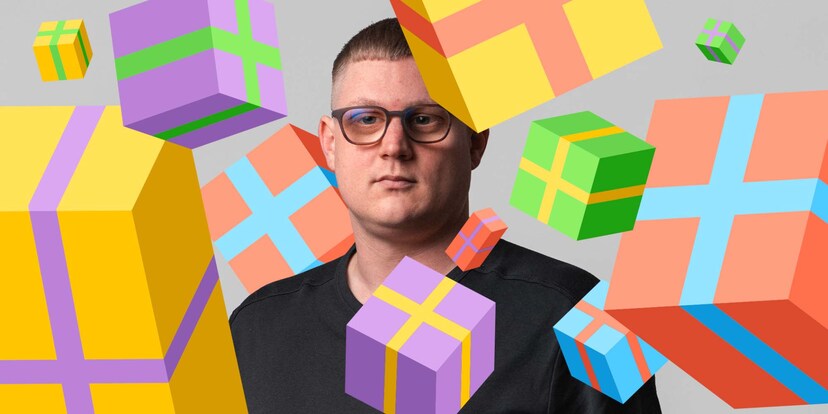 Tips from our editors: games for the eternally single
What do you gift (happily) single people for Christmas? A game night for one! As the editorial team's perpetually single expert on games, I've got just the tips for you.
When it's cold and wet outside, I like to spend my time indoors. It's great – there's no one around to get on my case while I chow down on the food of my choice in bed and watch movies on a loop. Total freedom. But I'm bound to eventually run out of Netflix movies to watch or get bored of rewatching my fave series for the fifth time. Not to mention my eyes needing a break sooner or later. For perpetual singletons like me, the best gift you can give is a game night for one.
For singles with itchy fingers
Can you make it through the 3D labyrinth with 125 challenging obstacles? Twist and spin the Perplexus to move a small metal ball along the numbered path. In my first attempt, I failed at just the third obstacle. If the ball falls off the track, you have to head back to the start and try again. I finally made it to obstacle #20 after about two hours. It takes a lot of time and a lot of nerve. Perfect for an intense evening of solitude!
For singles in awe of algorithms
There's a mystery surrounding this toy that has stuck with me since childhood; I never could defeat the Rubik's Cube. I just couldn't solve it. Getting all the colours on the correct side – how? When I held the Rubik's Cube in my hands again for the first time in about 20 years, I was overwhelmed. My strategy was simple: randomly twist and turn the cube. That is, until I realised there are over 43 quintillion possible permutations. Not the best odds... I recommend linking this guide alongside this gift.
For singles with a solid spatial sense
There's not much to say about this one. It's a three-dimensional connect-four-to-win game. You play against the internal computer, hence the name «Smart Four Connected». «Smart» is a serious understatement, though. The thing should really be called «unbeatable». Every attempt to win against the computer ends the same for me: I lose. No matter how hard I try, the thing sees right through me. Inevitably, I end up between a rock and a hard place.
For singles with an eagle eye
Author Johannes Sich's game «MicroMacro: Crime City» was chosen as the 2021 game of the year. Your goal in the game is to solve numerous crimes. To do this, you have to comb the oversized black-and-white map of Crime City for clues, find the outlaws and uncover their motives. It's a cross between Sherlock Holmes and «Where's Wally?». Please note: the linked game is the German version.
For singles with a love for logic
Sudoku: the classic pastime for singles. Need I say more?
For singles with a heart for handicrafts
As a single person, I'm no stranger to manual labour. Got wood as well as a saw and drill? Then give this DIY a go! The goal of this game is to end up with one game piece exactly in the middle of the board. See my colleague Carolin Teufelberger's article for building instructions and the rules of the game.
My colleagues in the editorial team have also shared their tips for Christmas gift giving. Find an overview here:
---

Riding my motorbike makes me feel free, fishing brings out my inner hunter, using my camera gets me creative. I make my money messing around with toys all day.
---
---
---