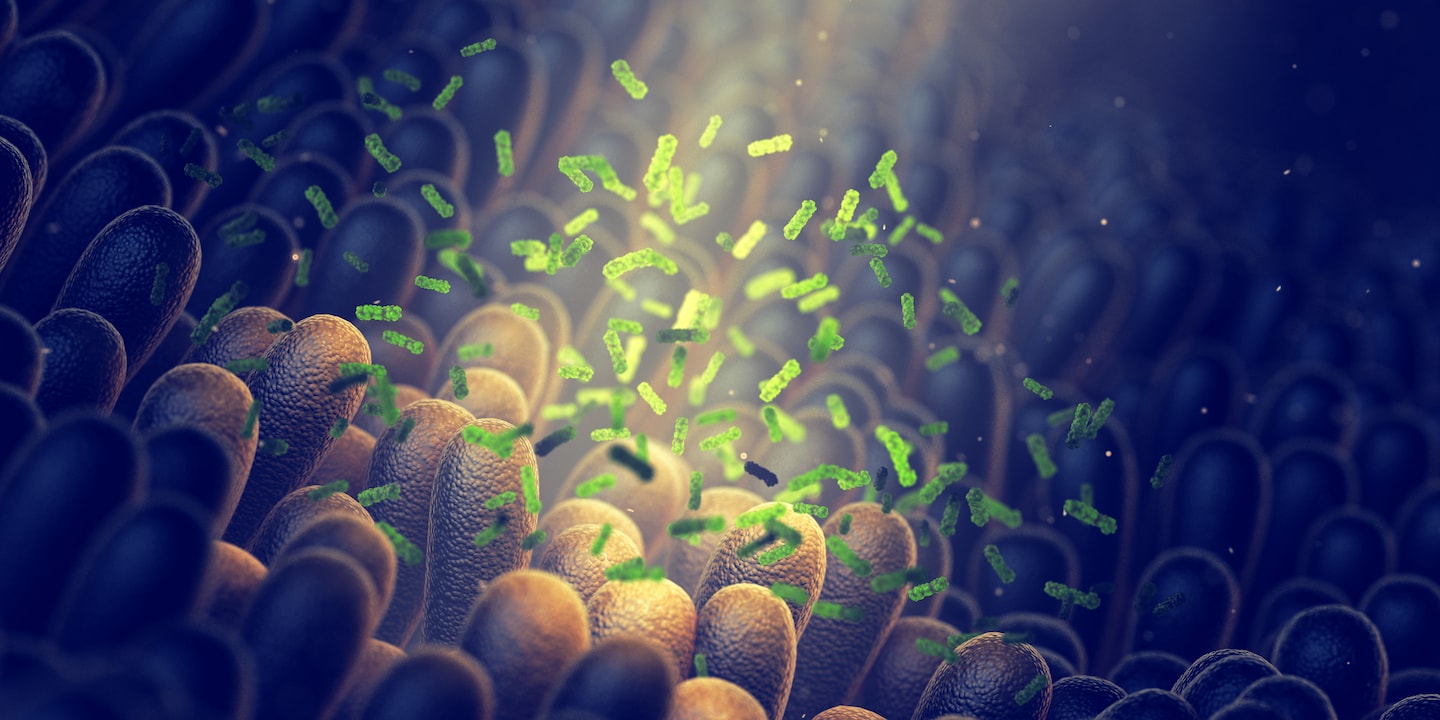 The intestine is home to tens of thousands of unknown viruses

Heidelberg, on 03.03.2021
Our gut is a habitat for countless bacteria and viruses. An inventory reveals numerous undetermined roommates.
Trillions of bacteria and viruses live in our intestines; most of them harmless or even beneficial to our health. However, how exactly micro- and virobiomes are composed is still only partially understood, as a study by Alexandre Almeida of the European Bioinformatics Institute in Hinxton and his team reveals in «Cell». The scientists identified more than 140,000 different viruses taken from more than 28,000 metagenome studies. More than half of these viruses were still unknown.
For the most part, they belonged to the group of bacteriophages. This means they attack bacteria, thereby keeping their populations in check. This makes them extremely important to maintain a healthy intestinal flora. A reduced number of bacteriophages in the intestine is also considered one of the causes of diseases of the digestive system. What's more, the genetic material of most viruses is in DNA form, whereas, for example, Sars-CoV-2 and other pathogens belong to the RNA viruses.
Many of the new virus types belong to formerly unknown group. Their representatives can probably be traced back to a common predecessor, which the scientists call «gubaphage». According to current knowledge, they form the second most common group in our gut after crAssphages, which were discovered in 2014.
Spektrum der Wissenschaft
We're a partner of «Spektrum der Wissenschaft» (link in German) and strive to make scientific information better available to you. Follow Spektrum der Wissenschaft if you like the articles.
Original article available at Spektrum.de (in German)
---

Experts from science and research report on the latest findings in their fields – competent, authentic and comprehensible.
---
---
---
These articles might also interest you
Skeleton Loader

Skeleton Loader

Skeleton Loader

Skeleton Loader

Skeleton Loader

Skeleton Loader