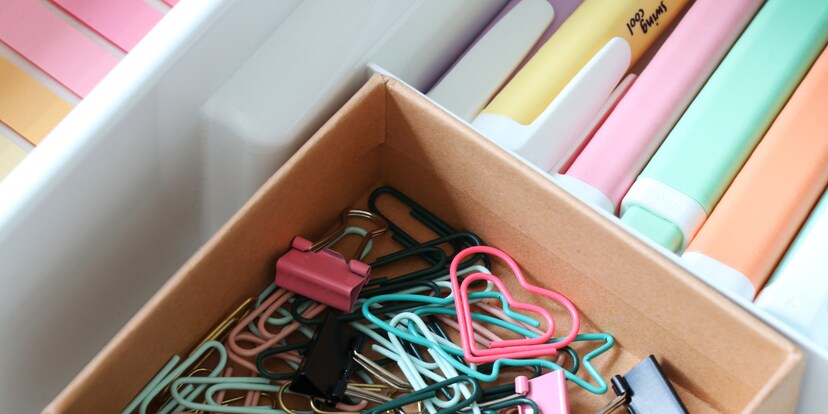 The home office drug
Dangerous stimulants are rampant in the home office scene. Minors are also affected. The authorities are alarmed.
The monotonous work within one's own four walls puts a strain on the human psyche. More and more are turning to pick-me-ups. Currently, one specific substance is gaining popularity in the home office scene: stationery. Insiders call it «stat», short for stationery. It's particularly dangerous since «stat» can't always be clearly identified. Pastel markers, flower-shaped erasers, dotted sticky notes, decorative fountain pens, ornate stationery, paper clips in the shape of flamingos and shimmering wax seals – an addiction with many shapes or forms. However, the effect always remains the same: they make us crave more. More colours. More choice. More shapes. On social media, under the hashtag #stationery, those affected bluntly share their experiences with the substance that supposedly makes them happy.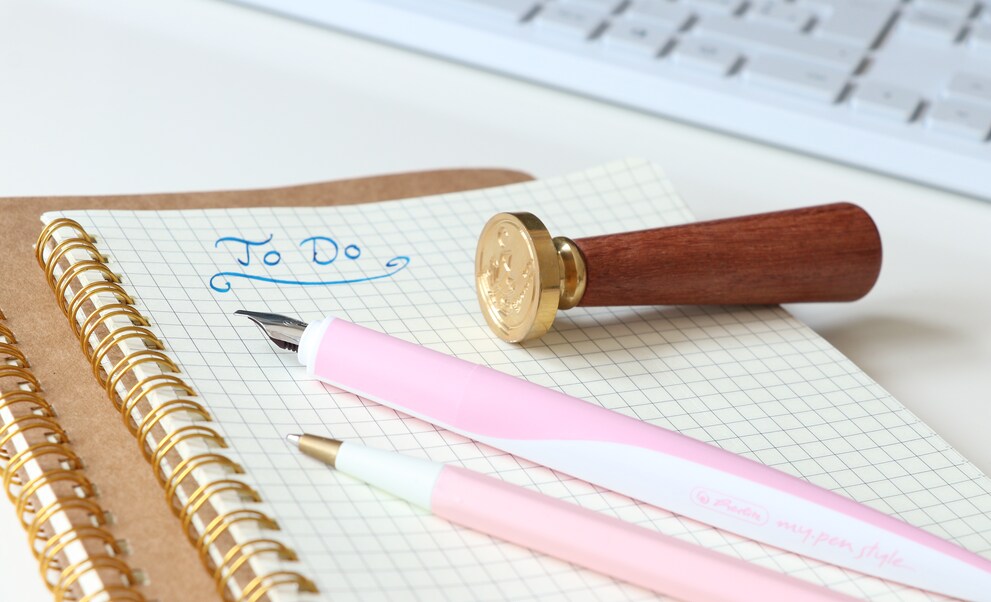 Leaving a paper trail
Experts warn that the feelings of happiness are short-lived. Initially, it feels like the work is taking care of itself and you're sailing through the home office routine. However, the long-term consequences are devastating. It includes decreasing concentration and feeling down at the sight of mainstream office items such as the red Caran D'Ache pencil, blue pens or notebooks without inspiring quotes, to name just a few examples. Affected people also tell of hours-long to-do list-writing sessions. However, nothing on the list gets done. There's no time for that, Marie-Sofie* tells us. «Most of the time goes into finding the right washi tapes to decorate the lists.» The 26-year-old is addicted to office supplies herself, but sees nothing morally wrong about it. «After all, I don't do it on the street, but in the comfort of my home.»
*Name changed by the editors
Marie-Sofie was 17 when she first came into contact with «stat». «I needed page markers to prepare my copy of the Code of Obligation for an exam. The selection was huge. Too huge. The colours set free happiness hormones. Soon I was spending all my pocket money. At first it was just for page markers, but then I needed more,» she recalls. Her parents turned a blind eye. Meanwhile, «stat» has established itself in the consumer market – thanks to the lockdown. «Since home office has become daily order, the old behaviour patterns have also returned.»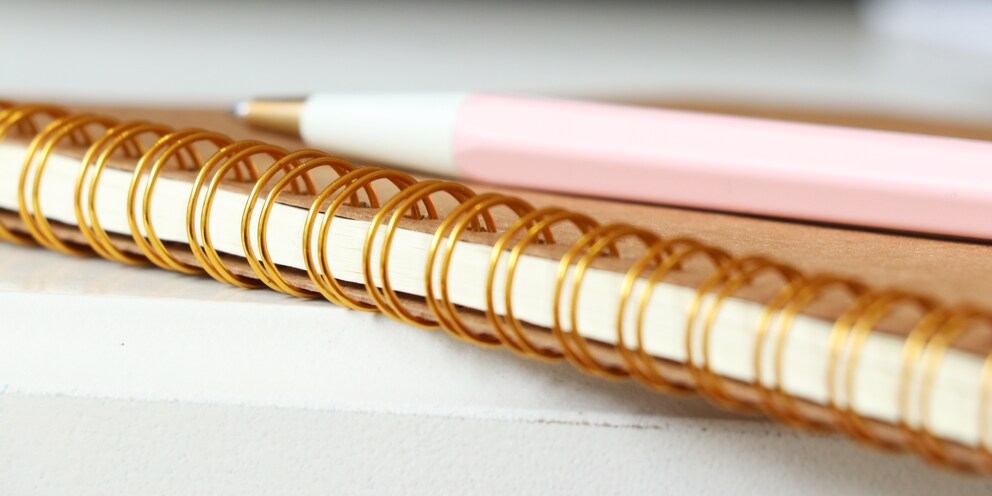 Concerned parents and supervisors are now vigorously finger-pointing at online retailers, accusing the authorities of a scandalous regulatory failure. The problem with stationery is it's available everywhere. Stationery stores and online shops sell their goods in broad daylight and completely legally – even to schoolchildren. According to the authorities, their hands are tied. They're therefore focusing on a preventive digitisation strategy that aims to give those affected no reason to need physical gadgets to perform their work in the first place. But initial figures from a meaningless short-term study based on emotions show: the measures aren't working. On the contrary. The scene is turning into a countermovement to the digital age. The protest from the home office scene is getting louder and louder. Those affected are demanding more acceptance for their vice.
There is still no official place to go for stat addicts such as Marie-Sofie. However, it should only be a matter of time before rehabilitation programmes and specialised forms of therapy are offered.
---

As a massive Disney fan, I see the world through rose-tinted glasses. I worship series from the 90s and consider mermaids a religion. When I'm not dancing in glitter rain, I'm either hanging out at pyjama parties or sitting at my make-up table. P.S. I love you, bacon, garlic and onions.
---
---
---