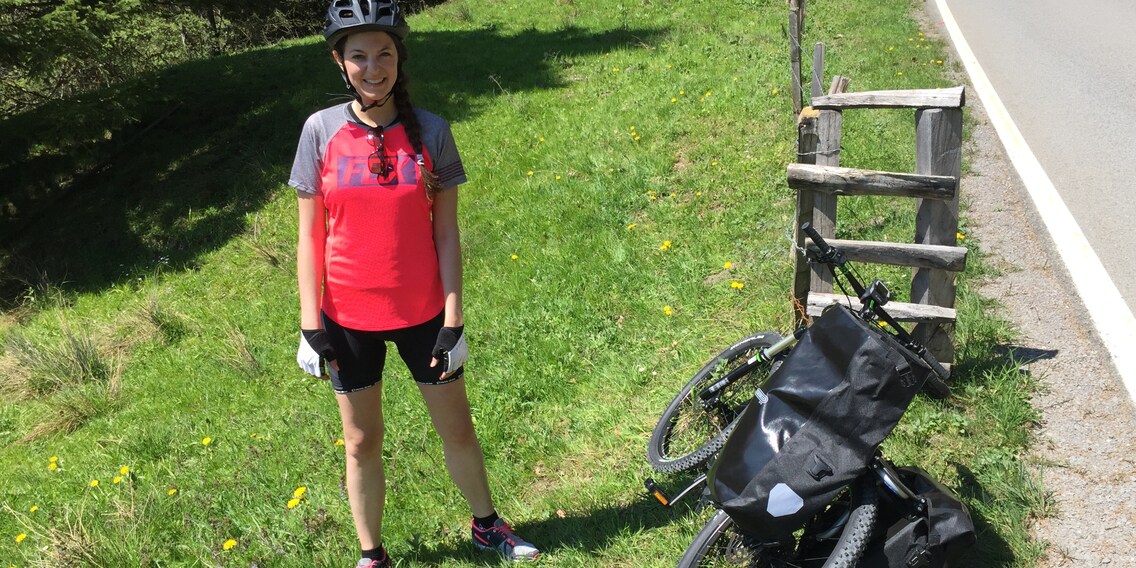 Pit stop: Ascent to Sattelegg
The GHOST Teru 6 test cycle: My first bicycle tour on an e-mountain bike
At almost 29 I feel that it's too late to learn how to bike "properly". That's why I decided to adapt my cycling career to suit my age and experience and to start off with an e-mountain bike. I prefer picturesque landscapes to exhausting ascents and fast trails anyway... So here's my test report on my first tour on the GHOST Teru 6 that took me through the cantons of Schwyz, Lucerne and Zurich.
The bike
The GHOST Teru 6 is an e-mountain bike that's equipped with a 250 watt Bosch Performance cruise drive that provides pedal assistance up to 25km/h. The bike also features a 500 WH PowerPack that has 25% more capacity than the PowerPack 400. In other words, it also has 25% more reach and is only 100g heavier. It's currently the best battery out there. The Shimano gear shift and brakes are high-quality and proved to be very reliable. The Rock Shox suspension fork provides 120mm travel and is easily blocked via the handlebar whenever there's a long ascent ahead. For this particular bike tour, I equipped my e-bike with a pack 'n pedal tour rack by Thule, a luggage carrier that is mounted to the rear and two luggage carrier bags at 40l each. The bags were great for transporting food and clothes for two people on a two-day trip.
The tour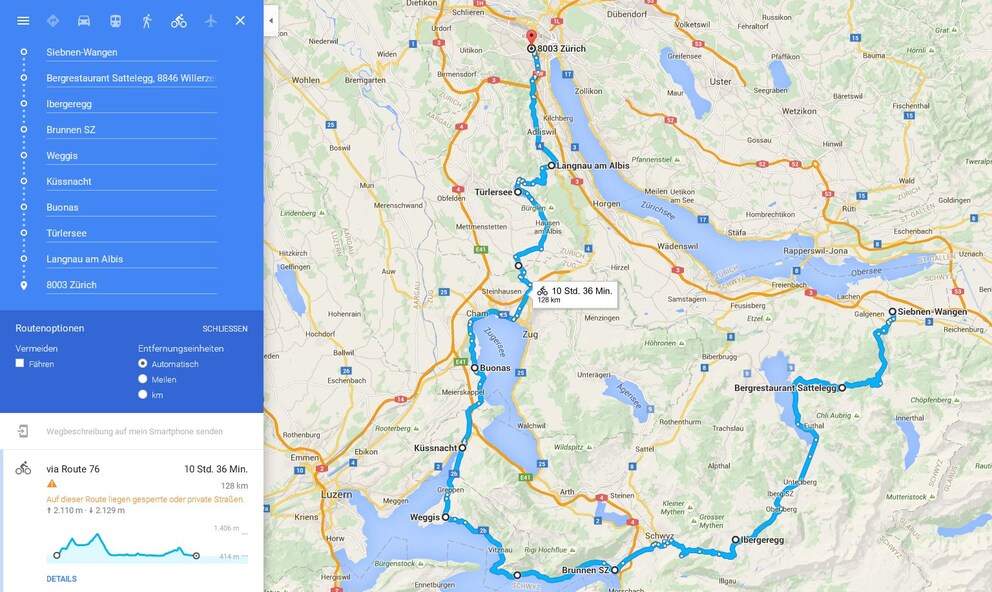 Day 1
My tour started off in Siebnen-Wangen in canton Schwyz. Following a short cycle through the cute village, the ascent soon approached. After what I thought was a pretty exhausting ascent to 1200m, I was relieved to see mountain restaurant Sattelegg at the top of the pass, which proved to be the ideal spot for a quick stop and rewarded me with fantastic views from its sunny terrace. After the break it was downhill to Willerzell along beautiful Sihlsee towards Oberiberg and then up to Ibergeregg at 1405m. After the ascent my legs enjoyed the well-deserved rest during the descent to Schwyz. There, I briefly visited the picturesque old town before continuing the last bit of that day's journey to Brunnen on lovely Lake Lucerne.
Day 2
After an overnight stay at Hotel Schmid + Alfa, which offers fantastic views of the lake from the balcony, day 2 started along Lake Lucerne and then Lake Zug: Weggis, Küssnacht, Buonas, Cham and Hausen am Albis to the small but cute Lake Türler – a perfect place for a power nap in the sun! After paying a quick visit to friends in Langnau am Albis, I set off on my way home back to Zurich over the Albis. Its 914m no longer seemed that difficult to climb after having tackled Sattelegg and Ibergeregg.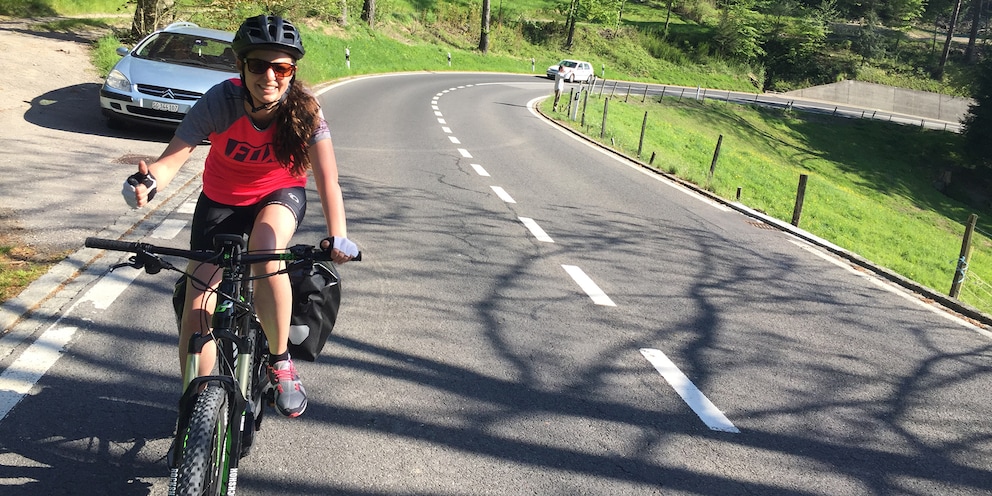 My verdict
The bike really impressed me on this test cycle. The sitting position is ergonomic and very comfortable. Even after two days of cycling I had absolutely no pain in my back or bottom. The gear shift, brakes and suspension work like a charm. From the four available pedal assistance levels, I was generally in level 1 or 2 – this kept the battery going for 3 to 4 hours. Cycling with these pedal assistance levels was still challenging enough and felt like a proper workout that pushed me. Choosing the levels and finding all the relevant information on the built-in bicycle computer (battery charge level, reach, distance travelled, speed, etc.) is totally intuitive and easy. The only drawback is that the battery only provides pedal assistance up to 25km/h. This means that you rarely reach high speeds on flat bits. Furthermore, the battery quickly loses power in higher assistance levels (3 and 4) and during steep ascents. So if you're planning a longer tour with increased assistance, you should either pack a spare battery or make sure you can charge it in restaurants on the way.
Overall, this is a great e-mountain bike at great value for money. It's a lot of fun and offers amateur bikers the chance to tackle more challenging and varied tours.
My equipment
---
I'm not a great cook, struggle with home decorating and am incapable of properly assembling IKEA furniture. So at Galaxus, I'm a marketing manager in charge of sports. And sports is also what I love doing best in my spare time: cycling, tennis, skiing, swimming or working out at the gym. I'm also passionate about football and a big Bayern Munich supporter. 
---