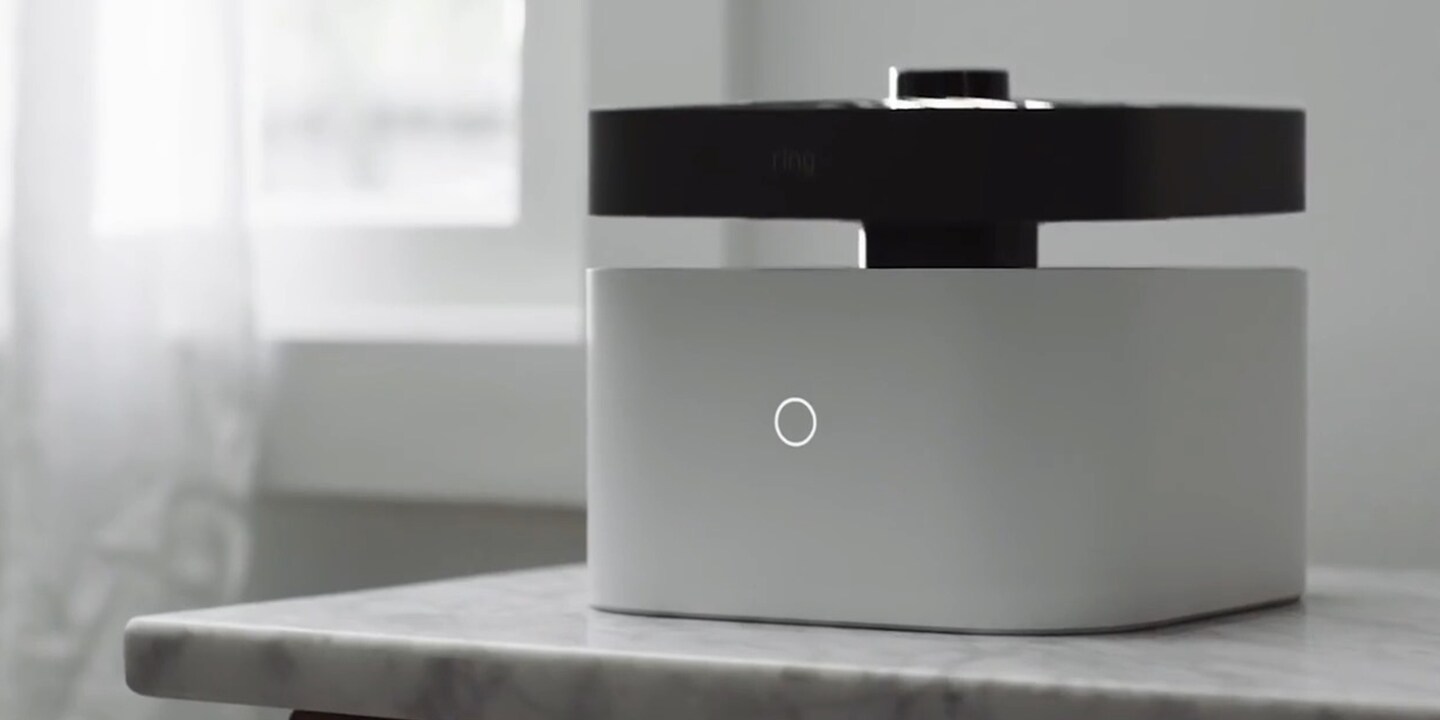 A humidifier? No, the new Always Home Cam by Ring. Picture source: Golem
The flying security camera for your home: what could possibly go wrong?

Amazon's latest smart home announcement is controversial, to say the least. The Ring Always Home Cam is a flying indoor security camera for your home – and for your own safety, as the manufacturer puts it. Trust them? I wouldn't.
I love all things smart home. And I love gadgets. I'm also not too concerned about retaining my privacy. I own curtains, but their main purpose is to look good, not to stop onlookers. There are no skeletons in my closet and no entries in my debt collection register. I have excellent references. As you can see, I have nothing to hide – apart from my passwords, credit and debit card details and access codes. I'm almost a model citizen.
Therefore, I don't mind if my Google Assistant listens to me gossiping about my boss after a busy day in the office. I'm an honest person and have no secrets. But Amazon's Ring Always Home Cam is too much to bear, even for someone like me.
A filming UFO
Ring, an Amazon-owned US company that specialises in smart home devices , claims to be taking the next step in home security. Their latest gadget: a 250-dollar autonomous drone that's compatible with all Ring products and integrates into any existing Ring network. Manufactured to take indoor security to the next level. It's not available for pre-order yet – thank God.
Sure, from a technological point of view, the Ring Always Home Cam is impressive. But I'm almost certain you don't want to invite this device into your four walls. And almost everyone in the smart home community on social media shares this opinion.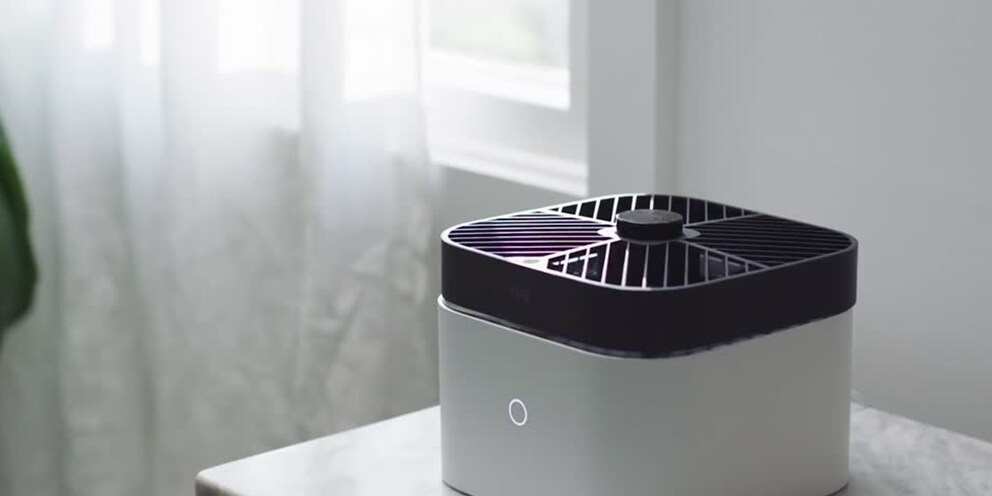 Imagine the following situation: a thief enters a flat in broad daylight by opening an unlocked window. The Ring window sensor picks this up and forwards the message to the base, which triggers the Always Home Cam drone. Like a mini helicopter on speed, the drone shoots out of its hangar and flies towards the burglar. At the same time, the flat owner gets a mobile notification and can follow the break-in in real time. The intruder escapes the scene as fast as possible. No police needed thanks to Ring's Always Home Cam.
That's how the manufacturer describes it. Back in reality, I wonder what I just witnessed. Why is the fake burglar in the completely overdrawn ad video so scared of this flying gadget? What's so frighteningly different about this drone than a conventional security camera that catches you red-handed? I have no clue.
Fun gadget, but...
So far, so unconvincing. But as it's clearly a marketing video, I'll turn a blind eye – or two – to this bad first impression. Who needs to keep their eyes open anyway now that Ring's Always Home Cam acts as your second pair of eyes? While neither Amazon nor Ring have published detailed specifications, its design suggests that the device uses lidar to map apartments. Lidar is a method for measuring distance, which works with laser light instead of radio waves. The drone in the ad video features a forwards-pointing camera that streams pictures to the smartphone. This means the Always Home Cam can probably also take photo and video recordings. As I said, there's no denying this is a cool gadget.
According to Ring, the drone creates a map of your home, including areas it isn't allowed to go to, such as the bathroom or your treasure chamber. Ring also states that users can't pilot the drone as they wish, but can only guide it to specific waypoints on the apartment floor plan. This is supposed to reduce crashes and protect against misuse by intruding into foreign airspace.
What about battery life? Your drone is hardly going to run out of battery if the charging station is always within reach. Unless you live in a castle. Sure, this all sounds extremely promising and exciting. As such, the Always Home Cam is a realistic product and could replace static security cameras, which are used in many households. But at what cost?
Back to the future
For $250, you get six to eight very good, hassle-free, and easy-to-install [network cameras](/en/s1/product/tp-link-tapo-c100-home-security-1920-x-1080-pixels-full-hd-network camera-13145592) – provided you have that many rooms or angles you want to cover. In my case, only the living room with the TV, console and Sonos corner, the office with my PC and the built-in cupboards with my girlfriend's shoes and handbags would need to be covered. I wouldn't need more than three or four devices to keep an eye on all my valuables. As I live on the second floor, I'd actually only need two cameras, as the balcony and the entrance door are the only realistic places where a burglar could enter my home. Even a filming drone doesn't change that. However, static cameras are safer, in my opinion. What if the Ring drone runs out of battery or breaks down and crashes into my new TV?
The technological aspect of this supposedly futuristic gadget? Next level. Your security and privacy? Down the drain. Ring proudly proclaims that the drone was designed with privacy in mind, which is why the engineers went so far as to equip it with a motor and propellers that hum even during flight. Seriously? Of course they do. That's how a drone works. If it doesn't make noise, it also doesn't take off. This has absolutely nothing to do with protection of privacy.
On top of this, the drone can only be in one place at a time. Depending on how far away it is from its base, it's much slower than a permanent camera. While static cameras are immediately ready for use and have no delay in informing you if they record anything unusual, the Ring drone needs to wait for the ping of the transmitter, take off, find its way to the target, film it and then fly back to the base to recharge. Therefore, ladies and gentlemen at Ring, could you please answer this question: in what utopian reality do burglars interrupt their work to wait for a drone to refuel and be back in action?
Priva...what?!
This drone has one advantage – if it can be described as such –- compared to static cameras: you're always aware that it's recording and what it's recording. If the Always Home Cam is hovering around your head, you know you're on camera. With permanently installed solutions, it's often difficult or impossible to know this.
If there's a room in your home that you'd like to monitor in an emergency, but you don't want to install a permanent camera in it, then a flying security camera is a way to bridge this gap. For example, to keep an eye on your bedroom from a distance and to shoo away your cat if it decides to lay on your bed. Just don't forget to leave the door open. Not for your cat, but for the drone. Ring's Always Home Cam can't operate door handles (yet). Too bad.
This one opportunity the security drone offers is also a great risk and potential fuel for domestic violence. With permanent cameras, partners, kids or roommates know what's monitored and where blind spots and privacy can be found. There aren't any such places of retreat with the Ring Always Home Cam. Even if the drone can be heard and seen, it restricts the person under surveillance massively. If you want to hide, you have to go into a room with a closed door. Or throw the drone out of the window. Amazon's latest gadget allows you to use your smartphone to monitor your partner at home, make sure your kids are doing their homework and observe your roommate on a date. They might hear and see the drone coming, but it will probably be too late to stop it from taking recordings and sending them to some cloud. This digital form of domestic violence is alarming to data protection experts and advice centres alike.
Thanks, but no thanks
Let's not forget that Ring and Amazon both have a rather dubious reputation – to put it mildly – when it comes to privacy and security. I'm not only referring to protecting private data from hackers and data collectors. As an article by the Electronic Frontier Foundation from July shows, Ring works closely with the police in the USA. With a corresponding order, the criminal prosecution authorities may confiscate surveillance material directly from Amazon without the user's consent. The above article is about Ring's smart doorbell, but why wouldn't the same apply to the Always Home Cam?
Disguised by the law, the filming security drone will allow Amazon to collect your data not only from static devices, but also from mobile gadgets anywhere in your home. This even gives the e-commerce giant the ability to expand its radius, look out your window and watch your neighbours.
Amazon is attempting to obtain data to create a digital copy of you. And information collected from a filming Ring drone is worryingly intimate. Don't forget, this drone flies around your flat, sees what you see and hears what you hear. After going for a few spins, it knows the layout of your home, when you go to the toilet, what your children watch on TV and how much your dog eats. Permanent cameras that are connected to the Internet already invade your privacy, but at least you get to choose what they see. This is a compromise that many people are willing to make in exchange for the peace of mind and security that comes with surveillance cameras. Being mobile, the Always Home Cam offers only slightly more security than a permanent device, while carrying all the more potential danger.
I know what you did last summer
A fancy indoor surveillance drone – that sounds equally futuristic and dystopian. It surely makes my smart home and tech heart skip a beat. I've gladly sacrificed some of my privacy in order to automate my everyday life: I've tested a smart weather station, intelligent roller shutters and smart light switches. As long as they do the work for me, I don't mind them being connected to each other and the Internet. But I want to be in control of where they are and what they get to see and hear.
What Amazon is offering me as a high-spending gadget fan is a fat carrot on a stick. When I read about the release of the Always Home Cam, my first thought was: «I need to have it.» That's probably how most geeks and nerds reacted to the news. But on closer inspection and after weighing up the pros and cons, this new product sends shivers down my spine. This creation by Amazon is a sneaky data wolf in sheep's clothing. Ready to deceive, watch and snatch naive tech sheep.
You don't believe me and think even the tin foil hat believers are laughing at what I have to say? Well, then, good luck with this filming security drone. But don't say I didn't warn you. Next time you're relaxing on your balcony, browsing through a travel catalogue to plan your holiday in the Maldives, don't be surprised if you're bombarded by online travel agency banners the next morning. And remember it has nothing to do with me, Kuoni spies, Hotelplan conspiracies or the Globetrotter Illuminati.
What's more likely is that your neighbours have bought a Ring Always Home Cam. For their safety. And for yours. Whether you like it or not.
---

When I'm not stuffing my face with sweets, you'll catch me running around in the gym hall. I'm a passionate floorball player and coach. On rainy days, I tinker with my homebuilt PCs, robots or other gadgets. Music is always my trusted companion. I also enjoy tackling hilly terrain on my road bike and criss-crossing the country on my cross-country skis.
---
---
These articles might also interest you
Skeleton Loader

Skeleton Loader

Skeleton Loader

Skeleton Loader

Skeleton Loader

Skeleton Loader