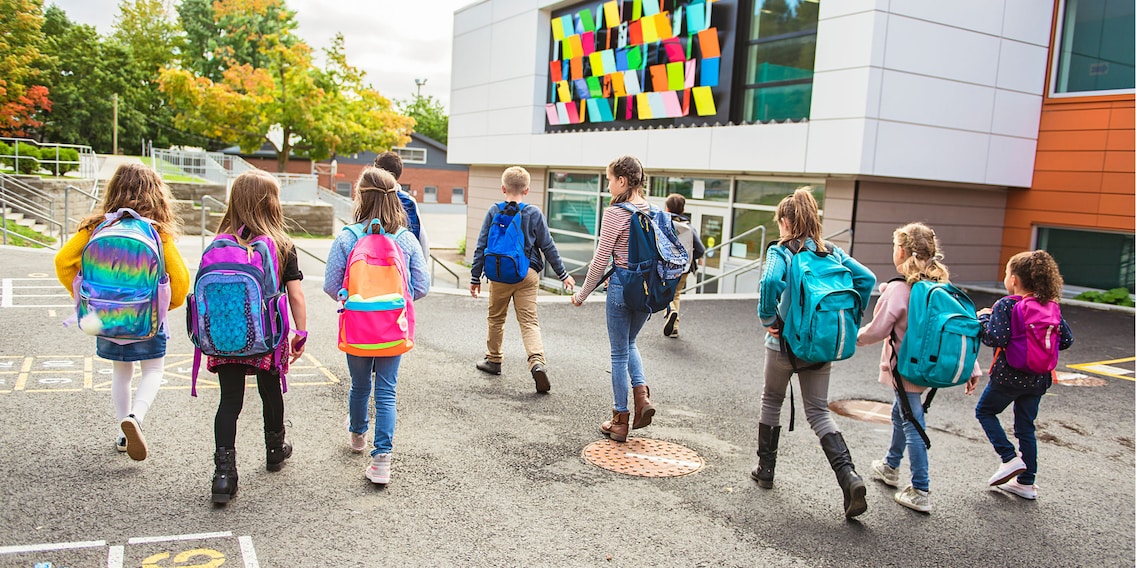 The coolest satchels in school

School bags are already being bought like crazy for upcoming first graders. Many parents resort to one brand for this. Today high-tech models are top dog in the playground, whereas just 30 years ago regular cowhide school bags were the measure of all things.
A warm spring day in 1985: I nervously sit in the auditorium, waiting to receive my welcome gift as a first grader. In front of me is my leather and cowhide school bag. The two reflective buckles glow in the sunlight. I'm proud. Proud of myself, finally allowed to go to school, proud of my satchel. Unfazed by the fact that almost all my classmates have an almost identical bag between their feet.
Interestingly, although said backpack was later replaced by more modern copies, it's still available in stores. Even in our online store you can find a cowhide satchel.
By third grade at the latest, my pride in the cowhide model had evaporated. Suddenly, it wasn't so cool after all. A new backpack was needed – model from Invicta.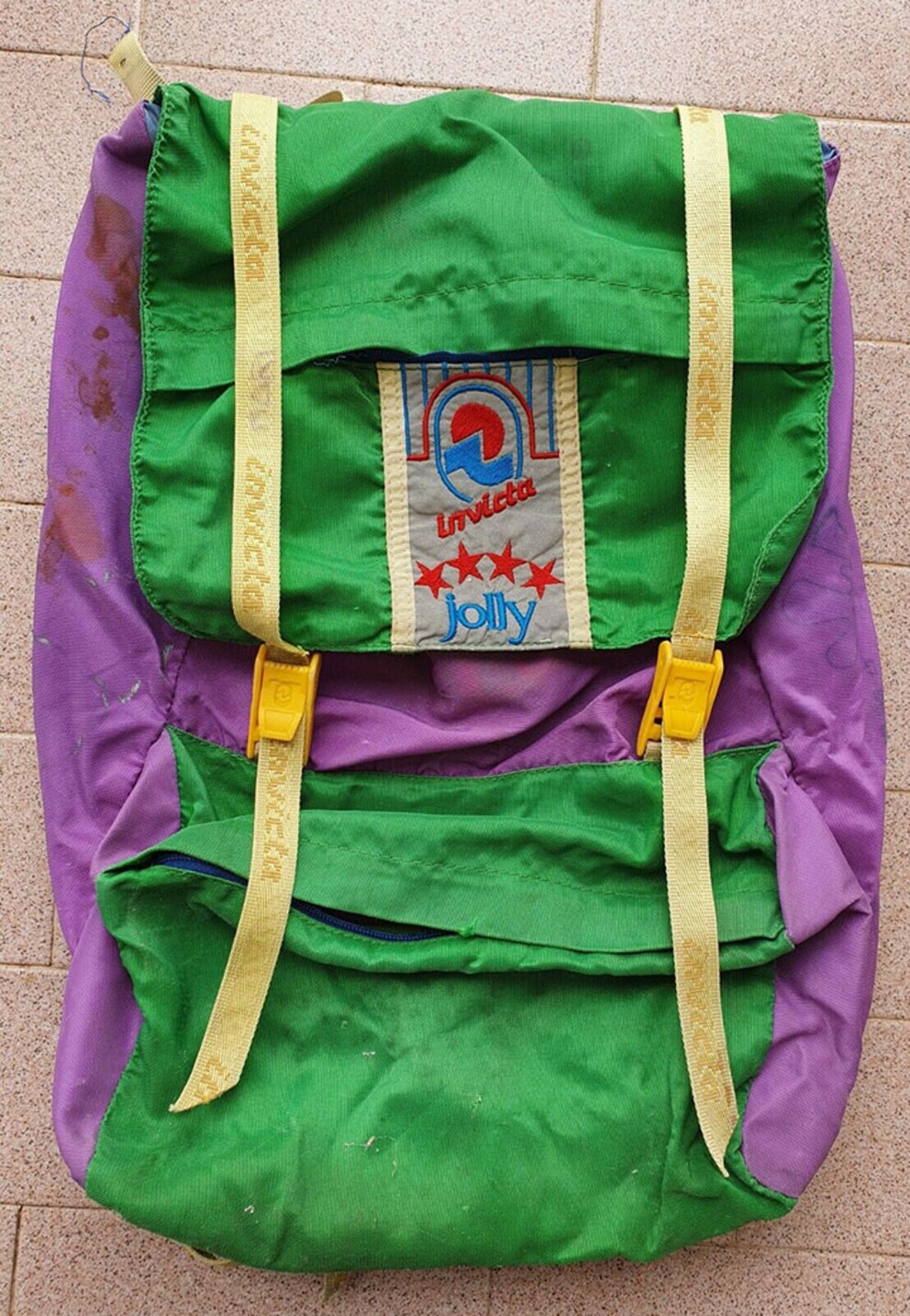 While the cowhide backpack was popular for three years, school bags were now getting replaced at increasingly shorter intervals. Thus, Invicta was followed by a Salomon brand backpack.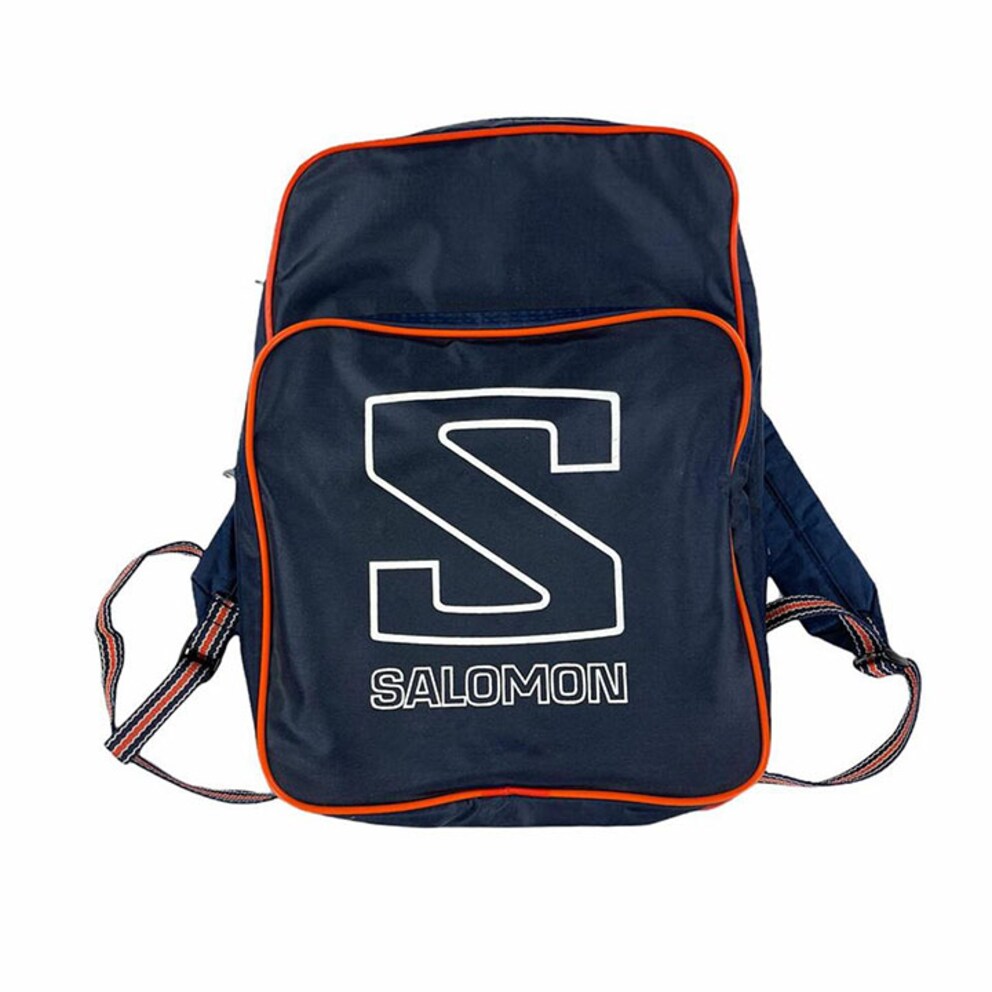 But as it is, Salomon at some point lost its sheen too, which is why an Eastpak bag had to come.
And then, around the age of 15, it happened: as my mother is Danish and we regularly went on vacation to her home country, I bought a Fjällräven backpack for the first time in 1993 – long before they became a hip mass product. These Viking backpacks were my companions well into high school, even though I couldn't even fit a folder in them.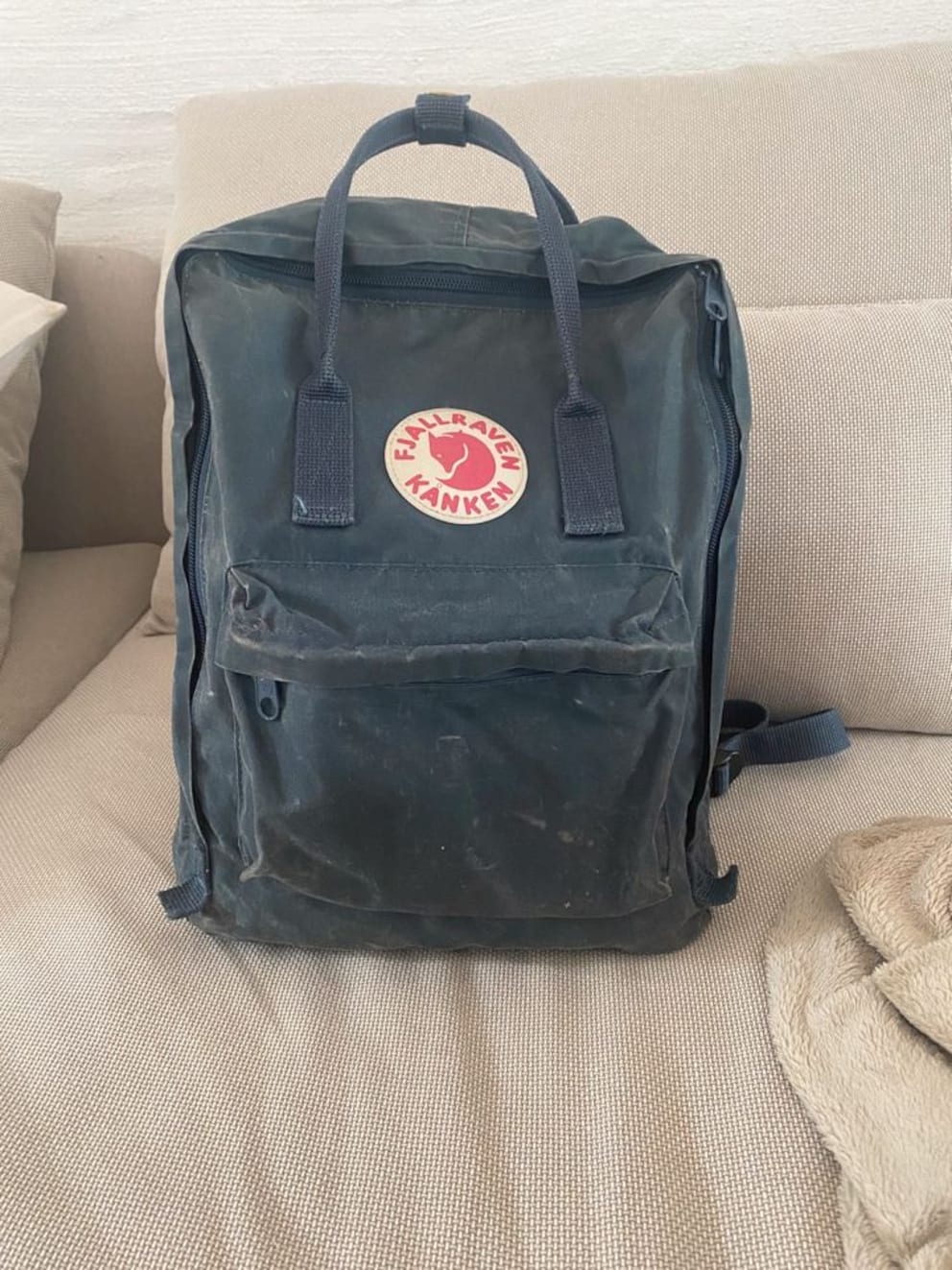 A backpack that would've made any Everest climber green with envy 50 years ago
In just over two months, tens of thousands of children will start their schooling with the same excited feeling I had nearly 40 years ago. Only there won't be any cowhide backpacks to be seen – and if there are, then only very, very sporadically. Instead, high-tech backpacks in all kinds of colours dominate these days. Most parents whose children started school in recent years can probably tell you a thing or two about how surprised they were when they went looking for a school bag. Firstly, there's clearly no getting around certain brands. And surprise, surprise, these same monopolistic brands are unfortunately anything but cost-effective.
I won't beat around the bush: I'm talking about Ergobag. My two children aren't the only kids to get one. It feels like 99 per cent of their classmates also own a backpack from this brand. Naturally, they're also available in our online store. Unfortunately, I wasn't yet employed by Galaxus when my children started school; otherwise I could've at least enjoyed a small employee discount. One backpack will quickly run you around 300 francs. But wait, what exactly does backpack entail here? Let's take the «KoBärnikus» model as an example.
The five-piece set consists of a school notebook, a sports bag, a set of Velcro stickers and two cases. But wait, there's more! A sturdy aluminium frame, flexible back length adjustment, an adjustable chest strap and a breathable back pad would probably have made any Everest climber 50 years ago green with envy. The best thing? Thanks to adjustable back straps, the school backpack virtually grows with the child. And according to the product description, «The interior is clearly laid out, which means that even small slobs can keep track of things here.» Sorry, I have to vehemently disagree. No school bag, no matter how sophisticated, can manage to keep my son, «on top of things».
Stupidly, not only the size of the body changes, but also the taste
Now, you could argue that 300 francs for a backpack that at best grows with you until high school isn't even that expensive. All the more so because you're also making a contribution to the environment, as Ergobag backpacks are made with textiles made from 100 per cent recycled PET bottles. It's a shame that even at the age of twelve, very few children still find the same subjects and patterns cool that were so popular when they started school. At least you have to give Ergobag credit for not overdoing it with the gender clichés. Of course, there are some in red or pink tones and others in green or blue. But most backpacks come across as pretty universal.
If Ergobag models are too expensive for you, there are also somewhat cheaper variants such as Step by Step or Funki. In my opinion, they are visually in no way inferior to the Ergobags.
Marketing expert: «Everyone wishes to express their individuality.»
The question arises as to how Ergobag has managed to acquire a virtual monopoly. Marketing and communications expert Tamara Alù (35) sees four essential criteria here: «On the one hand, the brand should preferably have one or more unique selling points with the product; on the other hand, a good brand is supported by a good image, the buyers trust the company.» Thirdly, an emotional relationship must develop between the brand and the user. And fourth, the brand must be credible and authentic. «In this increasingly digital and therefore global world, storytelling and creating content that establishes a relationship are becoming more and more important,» Alù is convinced. Social media, and with them influencers, also played an increasingly important role. What is «in» or «out» used to apply to a more manageable, local area. «With digitisation, trends are being spread out into the wider world much more quickly.»
But even if these criteria are fulfilled, this doesn't mean that the brand will be well received. What does this ultimately depend on? Tamara Alù: «Even if it may sound trite: in the end, it's all about emotion and the experience. Almost everyone wishes to express their individuality. If a brand succeeds in providing this, it will become popular.» But how can it be that a brand that was popular until recently disappears from the scene again and is considered uncool? «The lifespan of a product is much shorter than it was 20 or 30 years ago. Innovations and new creations appear on the market at ever shorter intervals,» the marketing expert explained.
When a backpack is bigger than your child
I still remember exactly how my children staggered towards their school for the first time with their – for their proportions – oversized school bags. Inevitably, I felt sorry for them and thought it wouldn't be long before my kids would collapse under the weight of their own backpacks. Today, two or three years later, I can give the all-clear insofar as digitisation has already made its way into primary school. In other words, the number of exercise books and textbooks has probably decreased compared to 30 years ago, especially since homework often has to be done on individual sheets of paper. And I'm curious to see how long they'll enjoy their Ergobags and which hip models will replace their first school bags. Maybe a Fila model? I'm prepared for anything.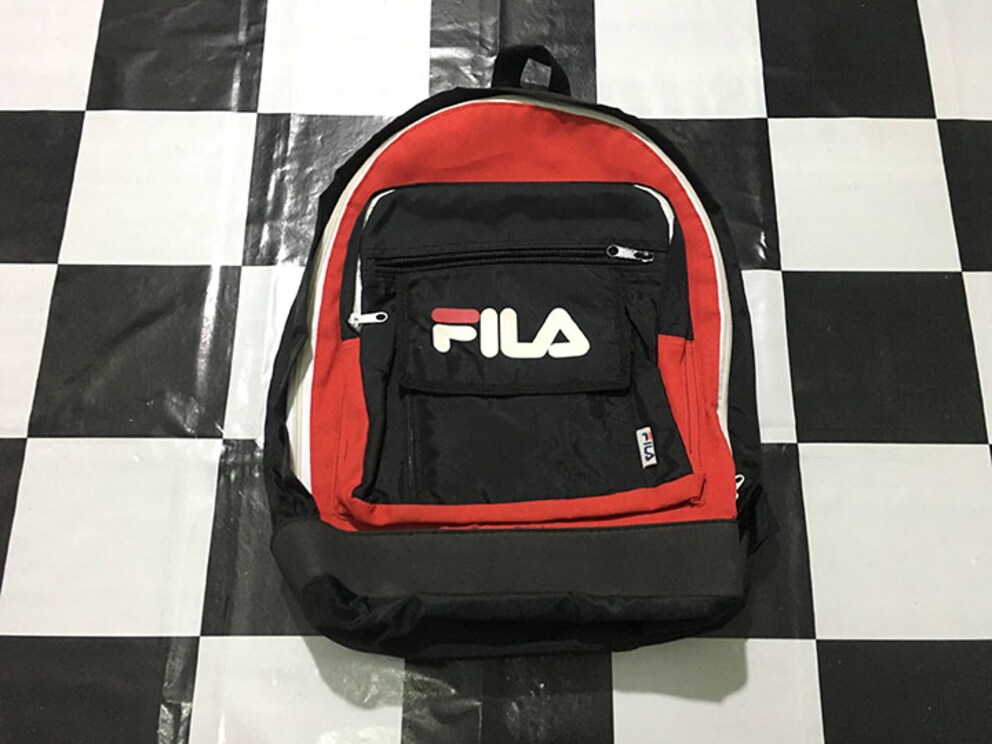 ---



Half-Danish dad of two and third child of the family, mushroom picker, angler, dedicated public viewer and world champion of putting my foot in it.
---
---
These articles might also interest you
Skeleton Loader

Skeleton Loader

Skeleton Loader

Skeleton Loader

Skeleton Loader

Skeleton Loader