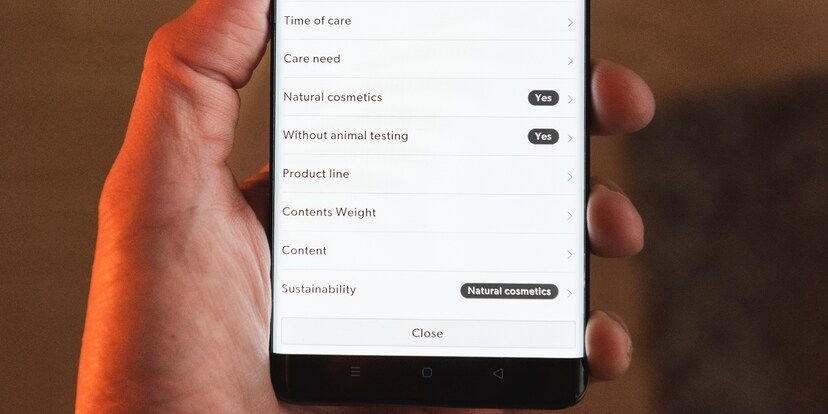 Sustainability is now a filter option at digitec and Galaxus
A new filter function introduced at Digitec Galaxus makes finding sustainable products easier. Customers of both online shops can now make even more mindful shopping choices.
From energy-saving printers to eco-friendly bed sheets to organic tagliatelle to children's beds made of Swiss wood – the new filter allows digitec and Galaxus customers to search for sustainable products. The filter currently applies roughly 100 product types with a particularly high number of eco or sustainability labels. To date, 50 seals of quality have been incorporated. They include «Fairtrade», «Energy Star», «Ecocert», «FSC» or «V-Label».
«By using our new filter options, our customers can now shop even more consciously,» says Oliver Herren, Chief Innovation Officer at Digitec Galaxus. «The Community has been demanding more transparency when it comes to products for a while now. Time for us to deliver what they want.» A survey recently conducted by Digitec Galaxus shows that one in three customers pays close attention to eco labels or sustainability seals. This mainly applies to food or clothing items.
Customers will find the latest filter function amongst the regular product group filters. E.g. for face care products. The filtering options for products include «organic», «energy-efficient use», «fair trade», «sustainable products and raw materials», «natural cosmetics», «no animal testing» as well as «vegan».
Labels not yet established for many products
To find out if a product meets the requirements of a quality seal, customers can check the product details in the specifications. E.g. for this anti-aging cream. So far, this information is available for almost 20,000 products. Admittedly, this is just a drop in the ocean compared to the total of roughly 2.7 million products available from digitec and Galaxus.
This disparity can be partly explained by the fact that labels aren't very common for many product categories, e.g. electronics, watches and jewellery. However, the main issue is that the information regarding sustainability simply hasn't yet been entered for many products. «In the coming weeks, months and years, we'll be focussing on adding this information with the help of our suppliers and marketplace merchants as well as manufacturers,» says Herren. In other words, further product types and labels will be added gradually. In the medium run, digitec and Galaxus will be introducing the sustainability filter for all product types.
Graphics: Made with Flourish.
---
At digitec and Galaxus, I'm in charge of communication with journalists and bloggers. Good stories are my passion – I am always up to date.
---
---