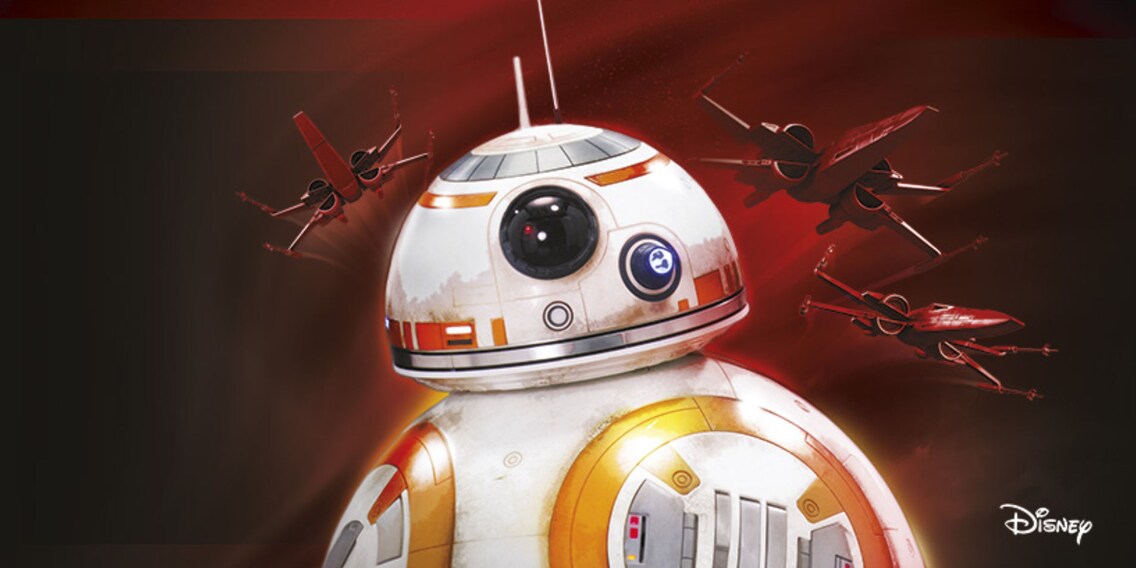 Star Wars Episode 7: The Force Awakens

Star Wars episode 7 marks the beginning of the epic saga's sequel trilogy. The empire has fallen and a war is raging between the rebellion and the first order. Familiar heroes including Han Solo, Chebacca, R2-D2 and C3PO are back. The new kids on the block include robot BB-8 and Kylo Ren on the dark side. That's just for starters – Star Wars episode 7 is bound to have further surprises in store. Until the movie opens on 17. December, try calming your curiosity by browsing these articles.
"Star Wars" space ship models
The Millennium Falcon drone
BB-8 at your side
Guide your BB-8 with a smartphone or give him voice commands. He recognises and reacts to your voice by perking up, making sounds or rolling about. Explore the Star Wars galaxy together.
Kylo Ren's lightsaber
Blasters for knee-high heroes
Look the part
The game
Prepare for the new movie
Star Wars Complete Saga I-VI
2015, Blu-ray
---



I love the strategy game "The Settlers of Catan", the Ravensburger puzzle "Colourful Cupcakes" and the pink fluffy unicorn that sits on my desk (a birthday present from my workmates). Not only do I have a weakness for toys, I also get excited about good food and comedy TV shows. 
---
These articles might also interest you
Skeleton Loader

Skeleton Loader

Skeleton Loader

Skeleton Loader

Skeleton Loader

Skeleton Loader