Stack low to make the room look bigger - a pro tip

Translation:
machine translated
Sometimes all it takes is a change of perspective to see things in a different light: A lowboard is not particularly high. In cramped living conditions, however, this can be an advantage.
Actually, chests of drawers or sideboards are a practical storage solution. But in narrow or dark rooms, they can quickly look bulky. That's why interior design professionals often prefer lowboards, which are only 20 to a maximum of 50 centimetres high and have many advantages.
A plea for lowboards
Because lowboards are low, they take up little space vertically. They can also be placed under the window or become extensions of furniture. Next to the couch or at the foot of the bed, they keep the walls completely free. This makes a squat room seem more airy and spacious.
As a rule, lowboards have a slim shape that fits well in small rooms. They resemble a flat console table that fits into any interior as stylish accent furniture and are perfect for staging TVs, record players or books and magazines. However, their surface also offers space for decorations such as vases, picture frames, plants or works of art. Lowboards therefore fit into many different areas of the home.
Depending on the design you choose, you will achieve a different effect. If your model is rather light, it hardly adds any visual impact and almost disappears in front of a white wall. If it has drawers, it makes a room look tidier. The material also makes a difference: translucent Plexiglas or glass support the open effect. Glossy surfaces, on the other hand, can reflect and intensify the light in the room. Ideally, place them opposite the strongest light source so that the brightening effect is successful.
Whichever option you choose, a light, delicate piece of furniture is guaranteed to change the direction of your gaze. Because lowboards stand much lower than the rest of the furniture, they may irritate and grab our attention - in a good way.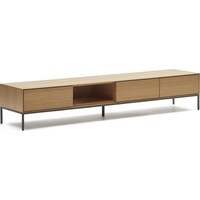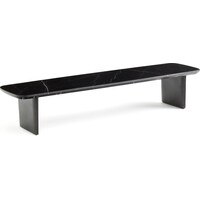 ---



«There are only two ways to live your life. One is as though nothing is a miracle. The other is as though everything is a miracle. I believe in the latter.»
– Albert Einstein
---
---