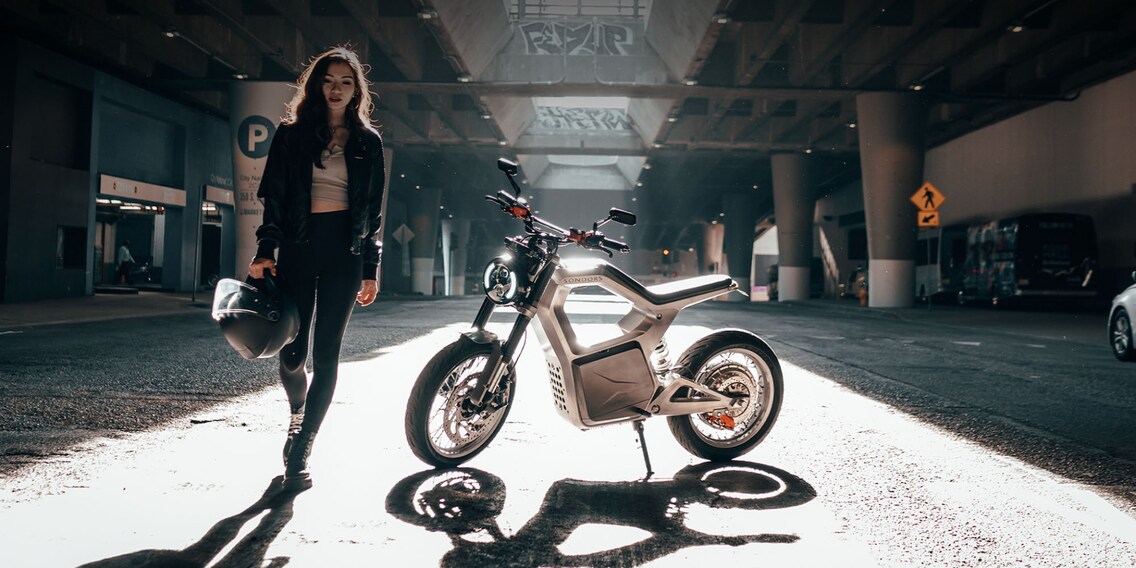 Sondors Metacycle: e-bike manufacturer is making an e-motorcycle for commuters and it looks damn cool

Californian e-bike manufacturer Sondors is planning to launch an electric motorcycle with an adventurous design. But the company and its founder are and/or were controversial.
E-bikes are expensive, e-motorcycles even more so. American e-manufacturer Sondors is creating something in-between. The Sondors Metacycle will cost you from 5000 US dollars upwards, or around 4400 Swiss francs, and is approved for American highways. Strange as it sounds, the 5K electric motorcycle with its unusual design is actually competition for some big players. There's Harley-Davidson with the LiveWire and Energica with the Eva Ribelle. But the Metacycle is much, much cheaper. The LiveWire currently starts at 36,500 francs, the Ribelle at 28,300 francs.
The only question is: who or what is a Sondors and why is it of any interest?
Sondors Metacycle: a new kind of motorcycle?
The Sondors Metacycle is lightweight. According to tech magazine Cnet, it weighs about 90 kg. And according to the official website, the e-motorcycle sports 14.5 kWh of power, or 19.4 hp. It's supposed to offer up to 130 km of range with its 4 kWh battery. The Metacycle is powered by a PMAC hub motor housed in the rear wheel. The brakes are by Brembo subsidiary Bybre.
Cool detail: the front turn signals are actually in the headlight. In addition, there's a small compartment under the passenger seat that lets you wirelessly charge a smartphone about the size of an iPhone X.
If the Metacycle is approved for Switzerland, it would likely fall into the «A beschränkt» licence category, which allows you to ride two-wheelers with an engine power of up to 35 kW. What's also interesting in the context of Switzerland is that the Metacycle should be able to reach a speed of up to 128 km/h, according to CNet's estimate. This would make it highway-ready.
You can already pre-order the Metacycle on the Sondors website. The bikes will be delivered towards the end of 2021. It's not yet known if a launch in Switzerland is planned.
Who or what is a Sondors... and can we trust it?
The man behind the Sondors brand is Storm Sondors. Storm, who's around 47 years old, has devoted his life entirely to e-mobility after giving up his career as a toy designer. He first gained attention in 2015 when he launched a modest campaign on the crowdfunding platform Indiegogo. He wanted to scrape together 75,000 dollars to launch his e-bikes and was successful in this endeavour.
There are currently six e-bike models available for order on the other official website. In a video, Storm explains that all his e-bikes manufactured in 2020 have been sold. But before all this, his announcement of plans to launch an e-bike for 500 dollars raised some questions and suspicions. People were wondering, «Is this man just trying to rip us off?» A thread on Electric Bike Review explored this question, which was then summarised by Yahoo Finance. In short, there have been discussions about the legitimacy, qualifications, and financing of these e-bikes.
But bikes from the brand did actually hit the market in 2020: Electric Bike Report reviewed a foldable Sondors, Business Insider described components as «bottom of the range» and called the bike «a really good toy» and Techwalla looked at a larger model in a video. A few months ago, Electrek presented the new line-up, writing that Sondors «mostly» sticks to its bold promises.
So, what's the lesson learned by the ever-sceptical Internet? Sometimes, strange ideas that sound too good to be true are actually true... or at least mostly true. The news that an electric motorcycle with a range of 130 km and a top speed of 130 km/h will launch in the fourth quarter of 2021 for 4,400 francs may be a bit adventurous. But if history has taught us anything, it's that at some point some bike with some performance bearing the name Sondors will, in fact, hit the market.
And, at the very least, it'll look cool.
---



Journalist. Author. Hacker. A storyteller searching for boundaries, secrets and taboos – putting the world to paper. Not because I can but because I can't not.
---
---
---
These articles might also interest you
Skeleton Loader

Skeleton Loader

Skeleton Loader

Skeleton Loader

Skeleton Loader

Skeleton Loader