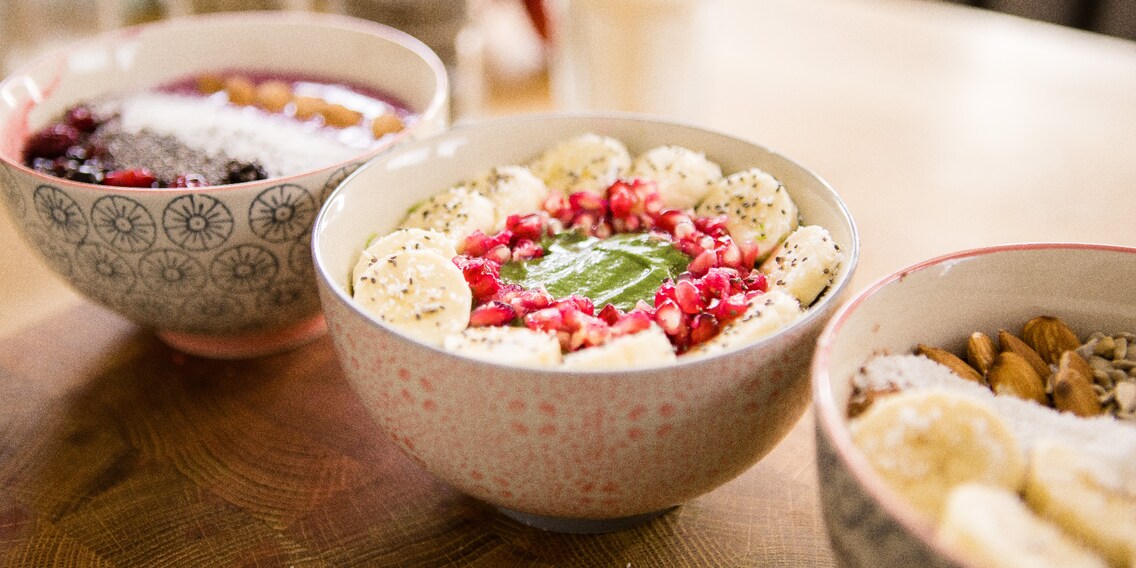 Smoothies for World Health Day

Leading a healthier lifestyle would probably do the most of us good. World Health Day is the perfect opportunity to make a start. How about a few smoothie bowls to boost vitamin levels? Elay Neal Moses is a lifestyle blogger and influencer and knows how to go about leading a healthier lifestyle without investing much time or effort. For World Health Day, he's let us in on his favourite smoothie bowl recipes.
In addition to a classic green version, Elay also has a berrylicious and even a healthy chocolate version up his sleeve. To make fancy smoothies, you need a decent blender. And what could be more suitable than the NutriBullet Rx? This beast of a device chops up everything that gets in its way – as we've already learned. The Chuck Norris of vitamin choppers so to speak. Elay agrees. He also uses the NutriBullet Rx and loves it. And he would know because he's always making healthy stuff.
Recipe 1: the berry one
2 cups mixed berries (frozen will do), 1/2 cup Greek yoghurt, 1/4 cup almond milk,1/4 cup peanut butter
Recipe 2: the chocolate one 1/2 cup rice milk (125 ml), 4 bananas, 2 tablespoons peanut butter, 8 tablespoons cocoa powder, 8 dates
Recipe 3: the green one
1/2 avocado (the softer the better), 2 bananas, 1 cup mixed berries (frozen will do), 2 handfuls spinach (frozen will do), 1 broccoli, 2 cups lactose free milk, 2 tablespoons peanut butter
---



I love black humour, my small collection of jackets, Red Bull, furniture, lie-ins, British accents, dogs, laughing until I cry, Polaroid cameras, full ice-hockey stadiums and that moment when the red lamp lights up behind the right goal. Singing songs loudly and out of tune (and busting some matching moves) is also something I enjoy – as is strumming around on my guitar. 
---
These articles might also interest you
Skeleton Loader

Skeleton Loader

Skeleton Loader

Skeleton Loader

Skeleton Loader

Skeleton Loader