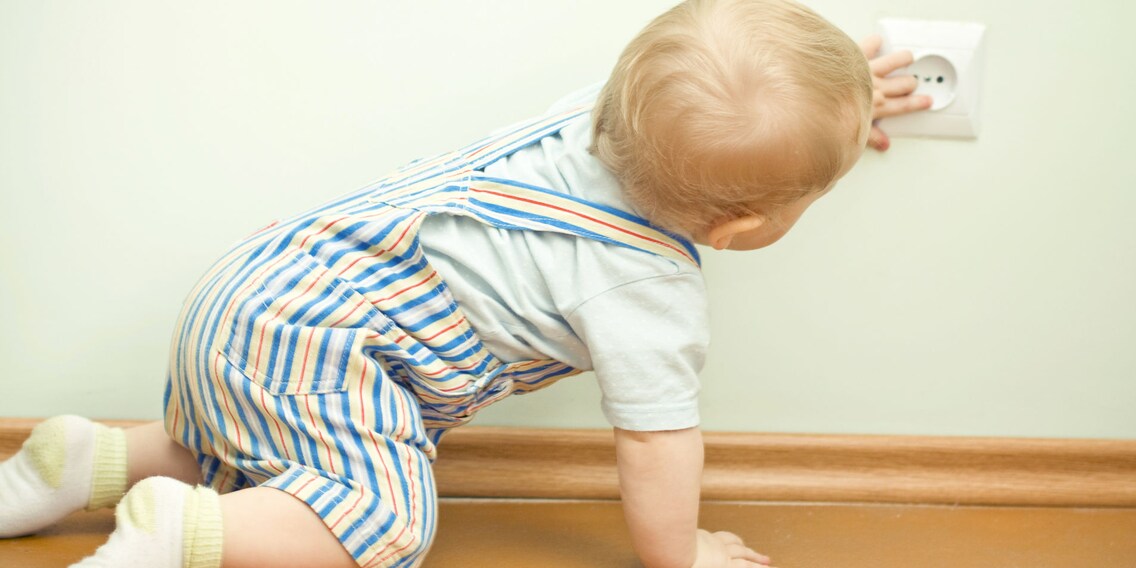 Protect your child from hazards in your home!

It's a common fact that most accidents happen in the home, the place where you feel safe. As young children are only just starting to explore the world around them, they are particularly at risk. Here are things to look out for.
In addition to a selection of safety products, we would like to share some tips on how to prevent accidents.
At table Avoiding the use of table cloths is the best way to prevent your child from tugging at it and potentially tipping over tableware or hot liquids. An ordinary hot cup of coffee can severely burn up to one third of a child's skin.

Cables, strings and cords should always be out of children's reach and not dangling in order to avoid strangulation.

Small objects, cleaning products and plastic bags should always be kept out of children's reach to avoid choking, poisoning or suffocation.

Lighters, matches and burning candles should be kept out of children's reach and never left unattended. It is recommended to equip your home with fire detectors.

It's best to explain to your child from a young age what and why things are dangerous.
Stair guards, bed rails and playpens – all limit the space your baby can explore, thereby poviding a safe area for it to play in
Safety guards for stairs and rooms
Bed rails for safe nights
Playpens for those unattended moments
Various child safety products contribute to child safety
---



Seaside child. Close to nature. Dog lover.
---
These articles might also interest you
Skeleton Loader

Skeleton Loader

Skeleton Loader

Skeleton Loader

Skeleton Loader

Skeleton Loader