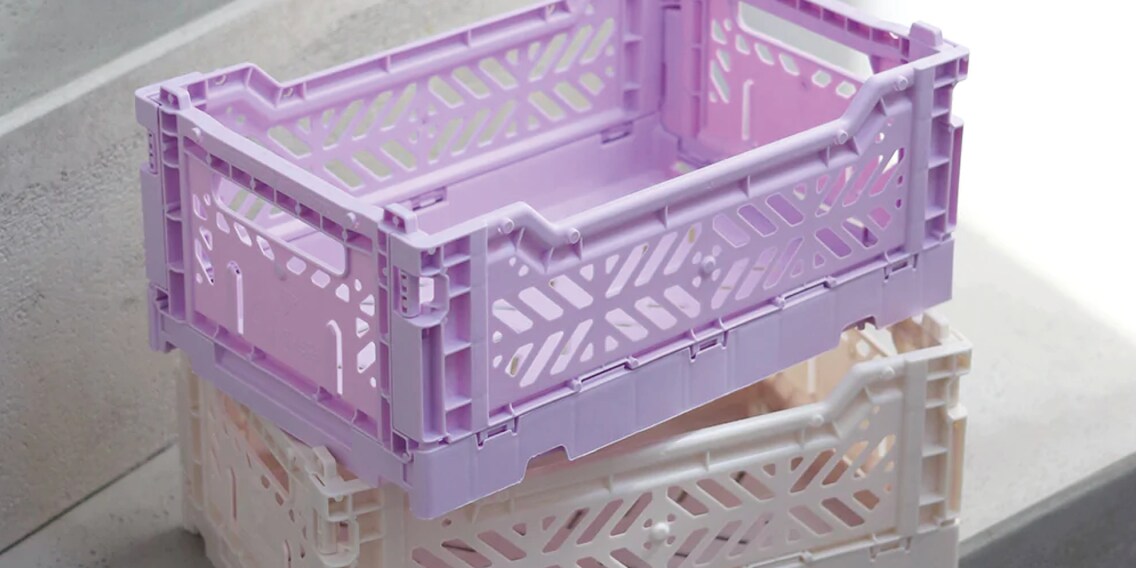 Pia's Picks: boxes you'll have fun stacking

Revealed: how to turn organisation and storage into a game of dexterity.
In a bid to make daily life more beautiful and interesting, I've discovered stackable storage boxes. They turn home organisation into a game requiring not just order, but balance, too. It's a game for people who want a tidy home, and to enjoy the time they spend there all the more.
How to get a slice of the stacking action
To kick things off, I pop the boxes on top of each other, allowing me to put several design ideas into practice. The game is quick and easy to set up. You do it without any connectors or fasteners, so it's important you choose models that can be placed on top of each other. My advice? Stick to the same brand or product line and simply search for the system name. Think «Aykasa» or «Rotho Abula». This way, you ensure that individual blocks in your stack fit together.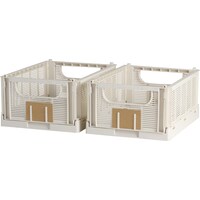 Like the cult game «Kapla», I can construct my towers and buildings with as many identical blocks as I want. Sometimes, I also opt for varying sizes. To prevent anything from collapsing, I position the larger blocks right at the bottom, with smaller ones a couple of levels up.
Unlike Kapla bricks, my blocks aren't just rectangular. Some of them are cylindrical or cuboid-shaped, or they have rounded edges and other playful details. That's what gives design towers their appeal. What's more, the boxes aren't always made of wood. Depending on what suits the decor of the room, I go for materials such as plastic or metal. As is the case in a game of Kapla, the towers are often multicoloured. There are two reasons behind this. Firstly, the different colour combinations are eye-catching. Secondly, they remind me what I've put in which box.
Whenever I want to remove a block from the tower, I need to watch that it doesn't wobble and topple over. After all, a collapse means game over, forcing you to start again.
In my «Pia's Picks» series, I share items from my watch list that you might like too.
Header image: Aykasa
---



«There are only two ways to live your life. One is as though nothing is a miracle. The other is as though everything is a miracle. I believe in the latter.»
– Albert Einstein
---
---