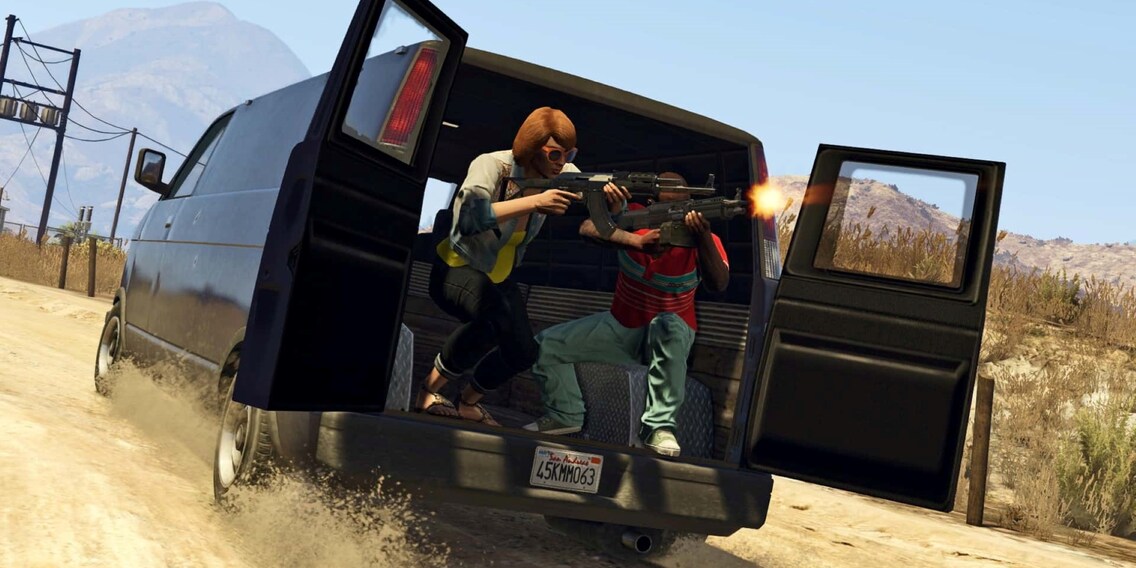 This article was translated automatically.
Over 90 videos of "GTA 6" surfaced: "One of the biggest leaks in history"
In what is probably one of the biggest leaks in videogame history, over 90 videos of "GTA 6" have surfaced on the net. They show the game in an early stage of development.
Over three gigabytes of video footage has been uploaded by a user to the GTA forum. They are said to have been taken from a test build from an internal Slack channel. The early stage of development is unmistakable. The videos are not polished glossy trailers but show unfinished scenes with puppet-like characters, empty streets and lots of development interface elements.
The leak occurred over the weekend. Meanwhile, industry insider Jason Schreier of Bloomberg has verified the authenticity of the data. He calls the leak a "nightmare for Rockstar."
See various scenes with both the female and male lead characters. This confirms an earlier leak that spoke of a Latina in one of the lead roles. Along with her male counterpart, the story is said to be based on the gangster couple Bonnie and Clyde.
The leaked clips include shootouts in the street, a robbery in a coffee shop and a visit to a strip club with dialogue set to music. Fictional Miami, or Vice City, also seems to be confirmed as the setting.
There are already over 50 minutes of video footage in circulation. Publisher Take Two has probably taken countermeasures in the meantime, and so many have been taken offline again.
Leaker is open to a deal
The leaker has stated that he could publish the complete source code of "GTA 5" and "GTA 6". On Telegram, he even takes requests on what to publish next, including documents about a recent court case regarding cheating in GTA Online. On the forum, he writes that he is open to a deal with Rockstar.
Such a comprehensive leak has rarely happened in game history, especially not at a renowned studio like Rockstar. Only the leak or theft of an earlier "Half-Life 2" version and the gigaleak from Nintendo, which gave a deep insight into the development work of the Japanese, can keep up with this. The ones to suffer are the developers, who now stand there with their pants down. Instead of being able to proudly present their new work, everyone sees their unfinished construction site. In addition, such leaks usually lead to stricter security measures being introduced and further delays in development.
---


Being the game and gadget geek that I am, working at digitec and Galaxus makes me feel like a kid in a candy shop – but it does take its toll on my wallet. I enjoy tinkering with my PC in Tim Taylor fashion and talking about games on my podcast http://www.onemorelevel.ch. To satisfy my need for speed, I get on my full suspension mountain bike and set out to find some nice trails. My thirst for culture is quenched by deep conversations over a couple of cold ones at the mostly frustrating games of FC Winterthur. 
---
---
These articles might also interest you
Skeleton Loader

Skeleton Loader

Skeleton Loader

Skeleton Loader

Skeleton Loader

Skeleton Loader