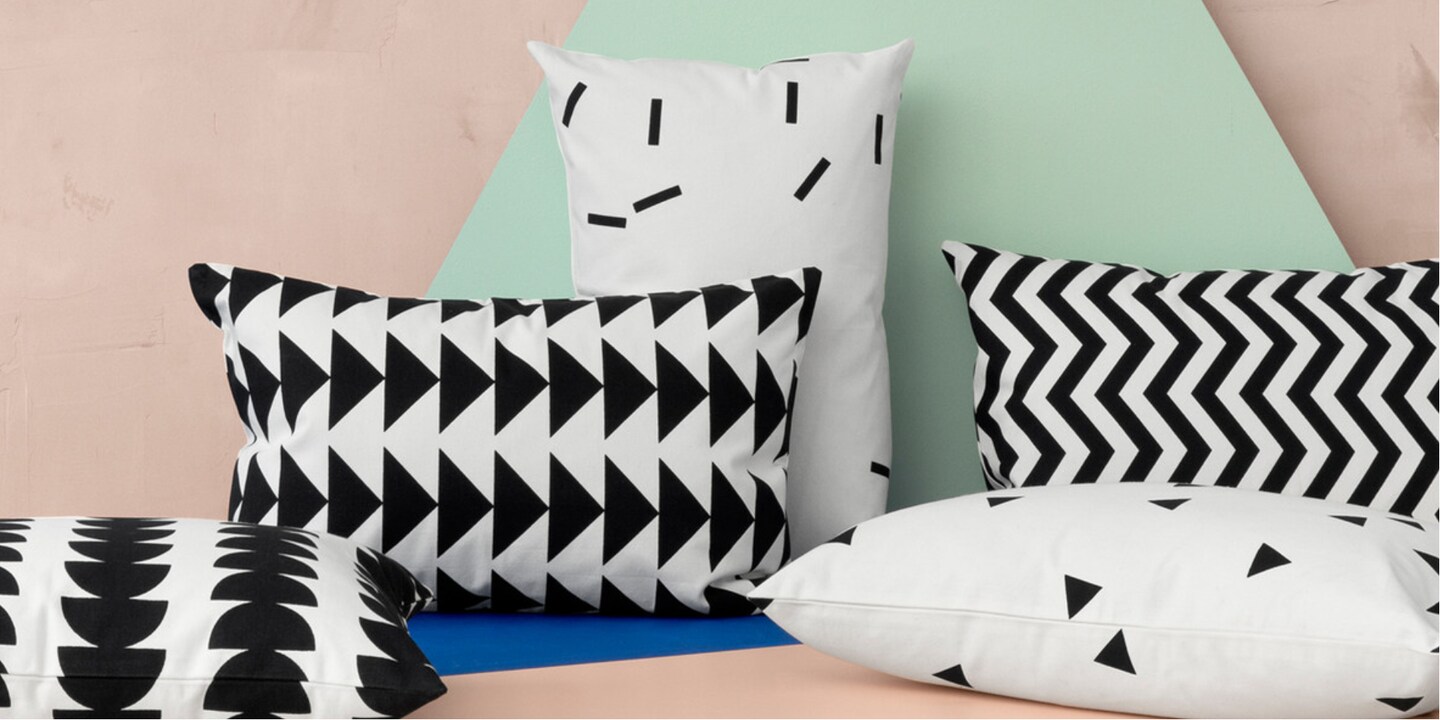 Trendy graphic elements: Decorative cushions by Ferm Living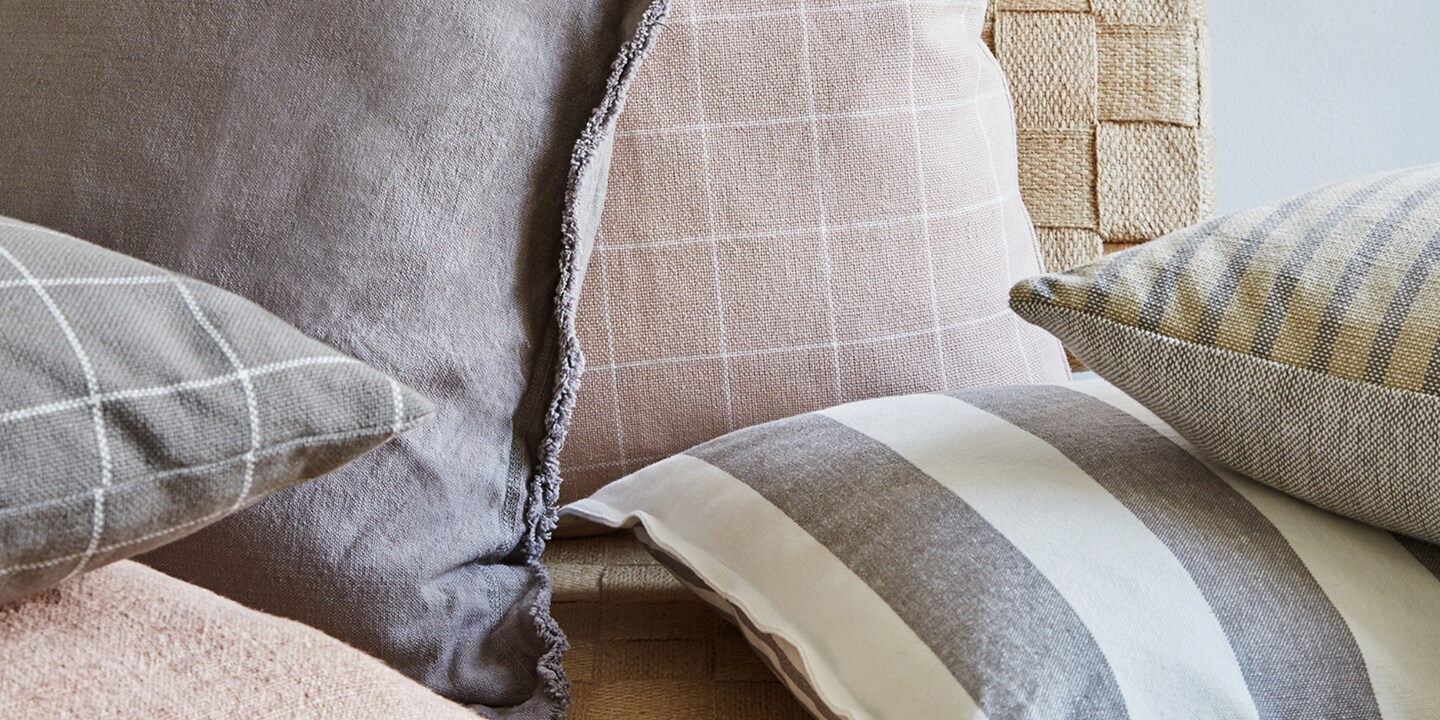 Cozy cushions with a Scandinavian or oriental touch by Cozy Living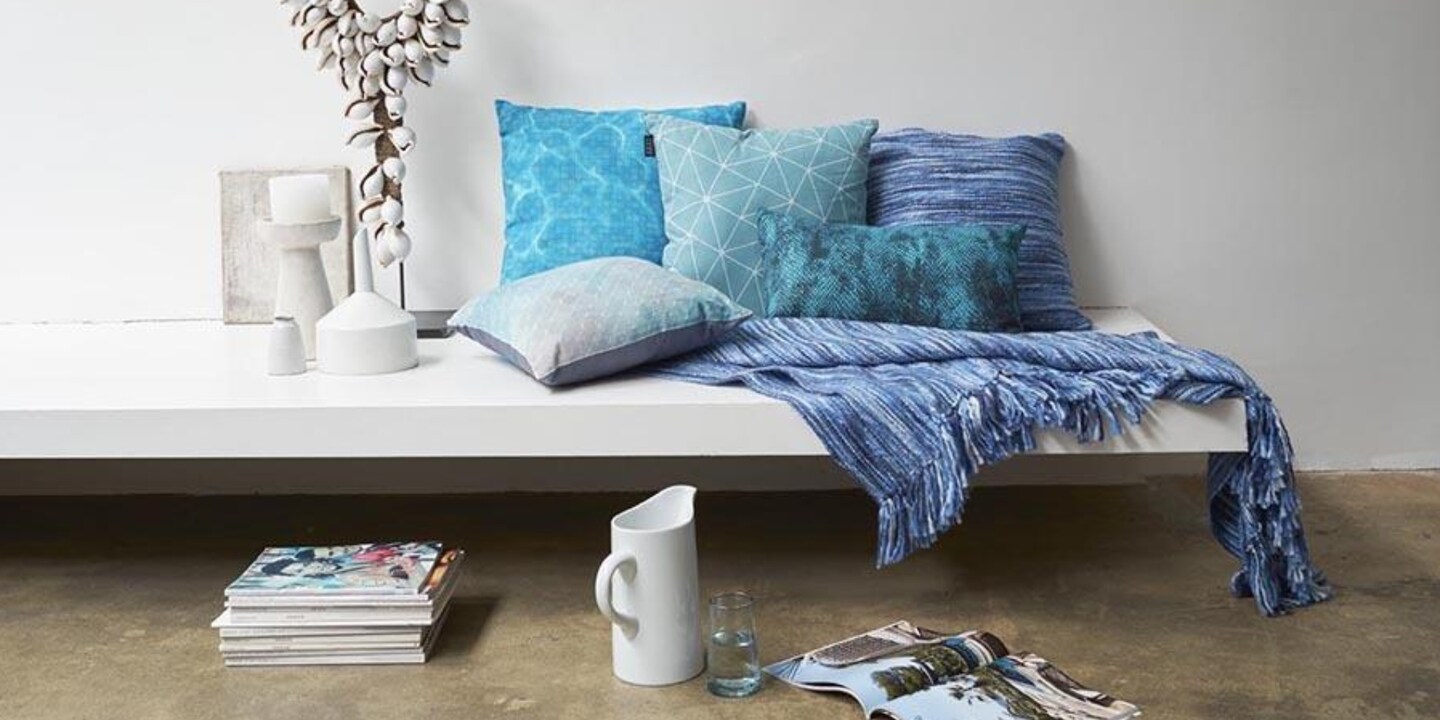 Urban and timeless cushins by KAAT are reminiscent of the sea.
Our top six brands for decorative cushions

The range of decorative cushions leaves little to be desired. The sheer amount can even be a bit intimidating. We've taken a closer look at our decorative cushion brands and have put together our favourites.
1. Ferm Living – The modern look
The graphic elements adorning the Ferm Living cushions are totally trendy: From black and white to bright, eye-catching colours – graphic prints will add a modern and fresh touch to your home.
2. Cozy Living – Pure coziness
As the brand name suggests, Cozy Living cushions are cuddly and cozy. Their styles range from Scandinavian to oriental. It's my personal favourite brand for beautiful, natural and cozy textile accessories in soft colours. All cushions are filled with feathers and are also great for outdoor use.
3. KAAT – Urban and trendy
Urban, trendy and young – that's KAAT. The KAAT collections are inspired by various cultures and can't really be pigeonholed. I particularly like the "Airlie Beach" line that's reminiscent of a trip to the sea.
4. Bischof-Gross – The allrounders
All cushions by Bischof-Gross are produced in Europe. Their range includes classic, unicolour indoor and outdoor cushions, floral motifs and shabby chic designs, to name but a few.
5. Bloomingville – Refreshing and surprising
Bloomingville decorative cushions are surprising, refreshing and always in step with the times. The stylish retro designs are easy to combine with each other.
6. Sander – Classic and weatherproof
Now there's nothing in the way of your outdoor pillow fight with these high-quality, colourful cushions by Sander. Polyester fibre is lightweight and weatherproof, which makes it resistant to all kinds of weather conditions. The cushions have a low tendency to crease and retain their shape even in humid conditions. These are my absolute favourites for the outdoor season.
---
---
These articles might also interest you
Skeleton Loader

Skeleton Loader

Skeleton Loader

Skeleton Loader

Skeleton Loader

Skeleton Loader