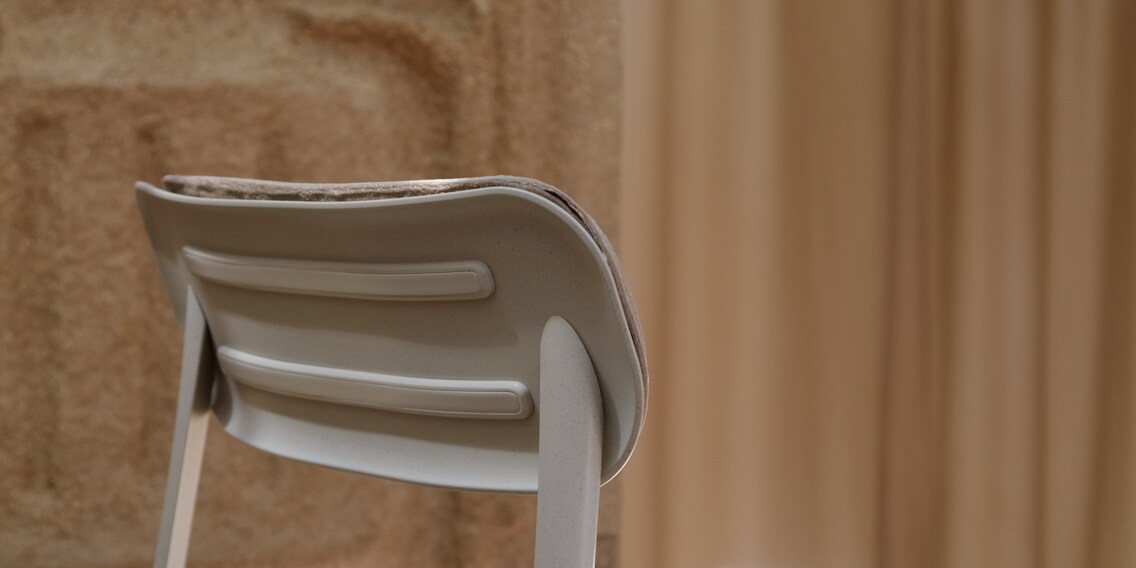 Now the furniture industry is also betting on cannabis

Translation:
machine translated
The company Prowl Studio from San Francisco has discovered the advantages of hemp and explored what is possible with it in furniture production. Their first design: a compostable, stackable chair based on the natural fibre.
From the plant to the furniture, to the soil for the plant - circular concepts in design are a tall order, but they can certainly be implemented. The founders Baillie Mishler and Lauryn Menard of Prowl Studio show what this can look like. They have reinterpreted the Monobloc, which is one of the best-selling pieces of furniture of all time and a symbol of Fast Furniture because it is good and cheap.
Only, because it is so cheap, it often ends up in the trash just as quickly. "Fast Furniture is a massive problem in the design industry," says Baillie Mishler. "Low-quality, toxic materials and the constant pressure to keep up with trends mean that over 12 million tonnes of furniture are thrown away every year in the US alone." The Peel chair is meant to be the antithesis of this. It is made of more environmentally friendly materials and is thought through to its end of life.
Furniture design needs a sustainable alternative, too
. The frame of "Peel" was produced using the same injection moulding process as the Monobloc, but without the use of fossil fuels. It is made from a bioplastic sourced from M4 Factory and can be industrially composted at the end of its life .
The women-led design and manufacturing factory M4 Factory combines biopolymers with corn and hemp fibres to create a bioplastic. The latter are a by-product of industrial hemp processing and are normally discarded. "Conventional plastic chairs made from polypropylene take an estimated 450 years to decompose," says Lauryn Menard. The hemp-based PLA, on the other hand, degrades in just six months under the right conditions. The seat and back cushions made from a new type of hemp foam are even said to be able to be composted at home and, according to Prowl Studio, dissolve "as quickly as an orange peel". They are encased in a hemp bio-leather and were created in collaboration with New York-based materials specialist Studio Veratate.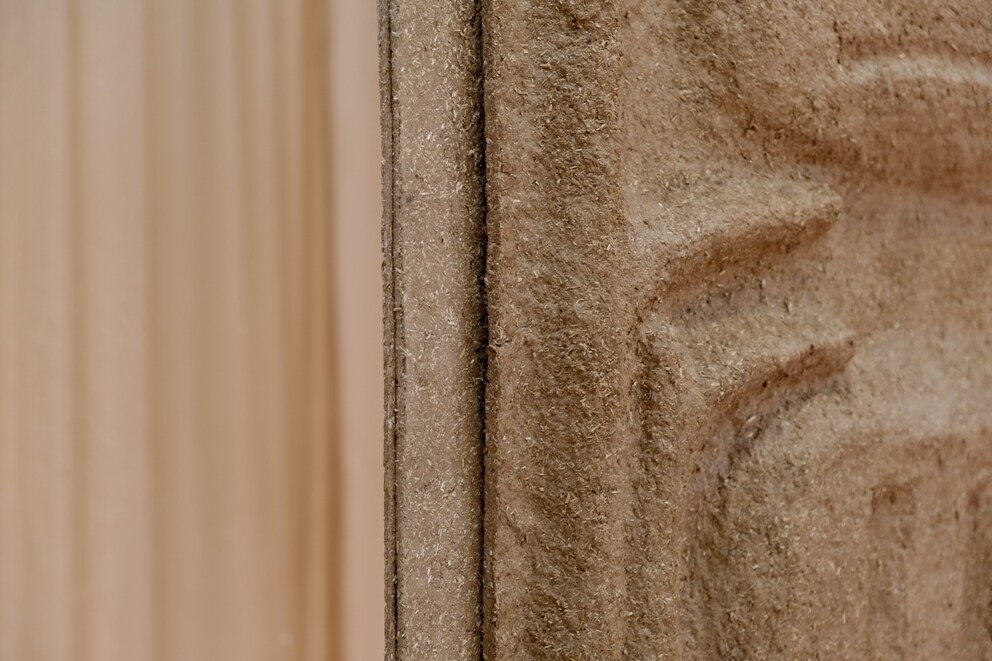 Advantages in furniture construction
. As yet, "Peel" is a prototype and M4 Factory's hemp PLA is about 10 to 20 per cent more expensive than conventional fossil plastic. Whether that will change when such products become mainstream remains to be seen. What the chair already makes clear, however, is this: Hemp is also suitable for furniture construction.
So far, the cannabis plant has mainly stirred up the textile industry because, unlike cotton, it is good for the soil, does not require any toxins for cultivation, grows quickly and is particularly robust. Now the "Peel" chair proves that bioplastics can be sustainable - as long as hemp is used.
There have been attempts to make chairs from industrially compostable bioplastics. However, these have often failed because the result was not stable enough. Therefore, usually only the seat shells are made of bioplastic, but not the whole chair. "Many brands still rely on solid wood or steel frames to support the weight of the user, similar to the early experiments with plastic chairs by people like Charles and Ray Eames," says Baillie Mishler. Or they are using the bioplastic in furniture that needs to support less weight - as Kartell did with the chest of drawers "Componibili".
The hemp fibre gives the base material of "Peel" a strength and rigidity that it needs to meet the structural requirements of a chair. Thanks to these robust properties, less plastic is also needed. According to specifications, the design is therefore lighter and at the same time up to 90 per cent stronger than a standard plastic chair.
---



«There are only two ways to live your life. One is as though nothing is a miracle. The other is as though everything is a miracle. I believe in the latter.»
– Albert Einstein
---
---