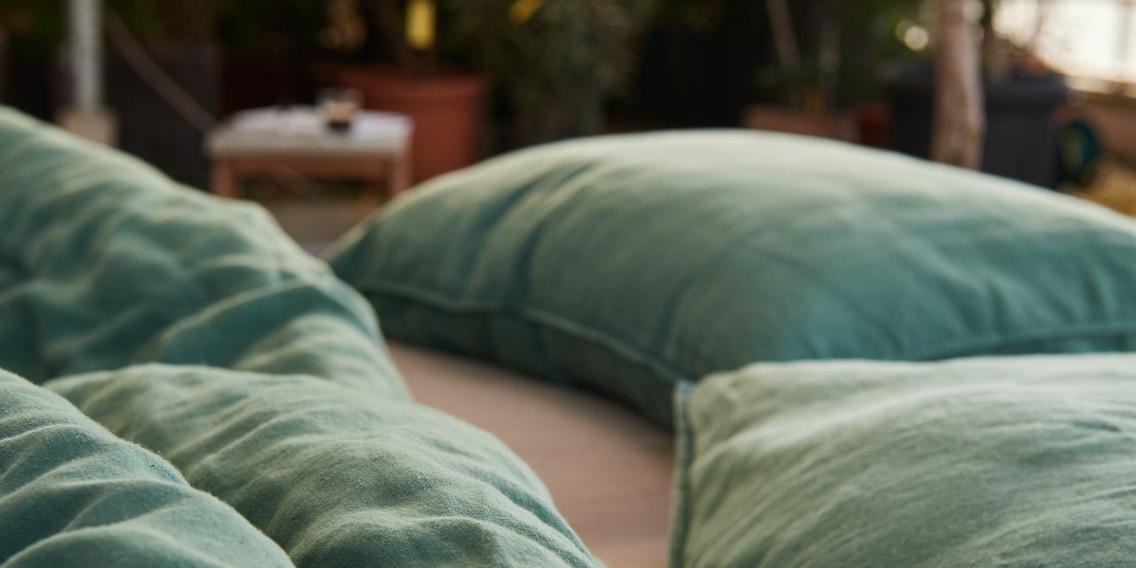 Hemp hype: why textile brand #Lavie is turning to natural fibres

Hemp is slowly but surely shaking up the world of textiles – a trend that's evident with a glance at #Lavie's new bed linens. So what are the benefits of using a material that's fallen into obscurity? Oliver Balsiger, CEO of the Swiss brand, gives me the lowdown.
Hemp counts itself among some of the oldest cultivated plants on Earth. As early as 3000 BC, it was used in China to make textiles. Over the last century, however, the natural fibre has been relegated to the much-maligned territory of the eco-warrior. It's no longer cultivated here in Switzerland, which has caused it to go into decline. In spite of this, Swiss home textiles brand #Lavie has found a way to include hemp bedding in its collection and cast itself a new image. Oliver Balsiger reveals how it all came about in this interview.
Oliver, up until now, you've used cotton and linen. Why did you and the folks at #Lavie want to start making textiles from hemp too?
Oliver Balsiger: We've noticed that the trend is shifting back towards traditional fabrics. Not just for sustainability reasons, but also because of their appearance. The «crispy» look that natural fibres have is in high demand again. We as a textile brand found that exciting.
Why do you think that wasn't the case for a long time?
You know, hemp was used as early as thousands of years ago. It's just that it was gradually pushed to one side by industrialisation and new machinery for processing cotton. Cotton production, which was cheaper, went up, while hemp fibre production dropped. Especially since cultivating any species of the plant genus was banned completely after the Second World War.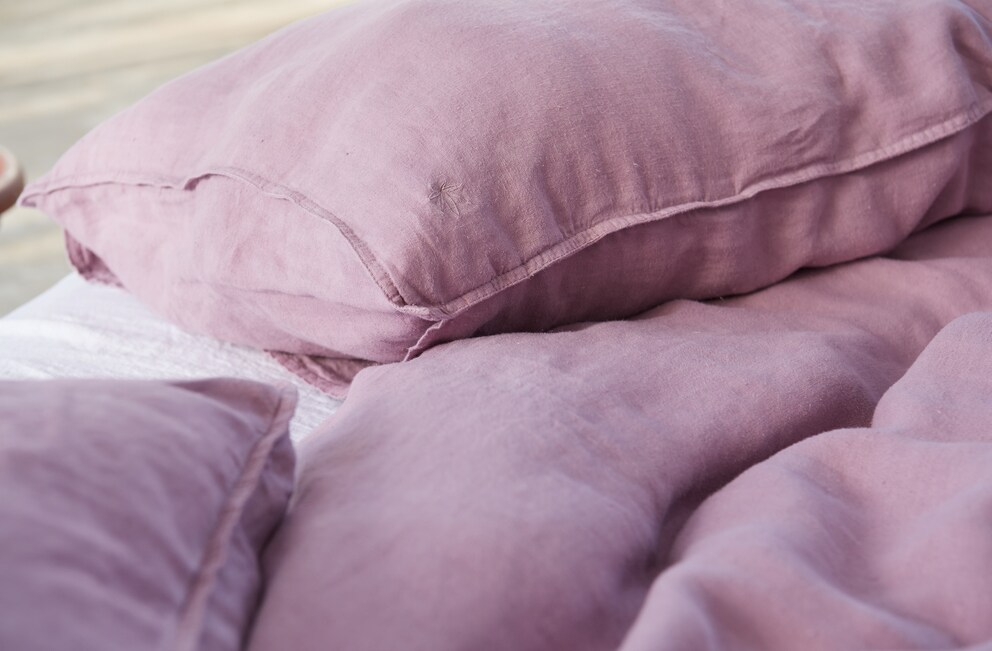 What distinguishes bed sheets made of hemp from ones made of cotton or linen?
The natural fibres are good all year round. Because of the air pockets in the fibres, they can regulate both the heat and the cold. Unlike cotton, hemp is breathable in the summer, working in the same way as linen. Another thing hemp and linen have in common is their anti-allergenic and anti-microbial properties, as well as their creased appearance. The surface of hemp feels slightly rougher and warmer than linen's, but it gets softer after it's been washed several times.
You mentioned that hemp has become popular again for sustainability reasons. What makes hemp more environmentally friendly?
Hemp fibre grows like weeds – densely and extremely quickly. It has a higher density per square metre than that of cotton or linen. It's carbon negative to grow, because it absorbs more CO₂ than it produces. What's more, it doesn't need to be treated with pesticides. Even linen needs to be protected from a particular pest at the beginning of its growth. And that's not all. Hemp uses water six times more efficiently for biomass formation, and in Europe, it consumes around 75 percent less water (linked articles in German).
Shouldn't the fact that hemp can be grown more economically make it cheaper than cotton? Cotton, after all, is often artificially irrigated, which damages the soil.
Actually, yes. It's just that the limited supply of hemp fibre is what's making the price so high right now. Hemp is a species of plant, but there are low-THC and high-THC varieties. For textile production, we need the former. Unlike the varieties of hemp used in CBD oil production, it has almost no flowers. We design our home textiles in Zurich and have them made in Portugal. Our partner there searched long and hard for the right raw material supplier, only striking lucky in China. That's where we get the hemp stalks that are suited to making especially tear-resistant yarn. This can either be processed in a rough fashion, which is suitable for rope and canvas, or in a soft fashion for clothing and bed linens like ours.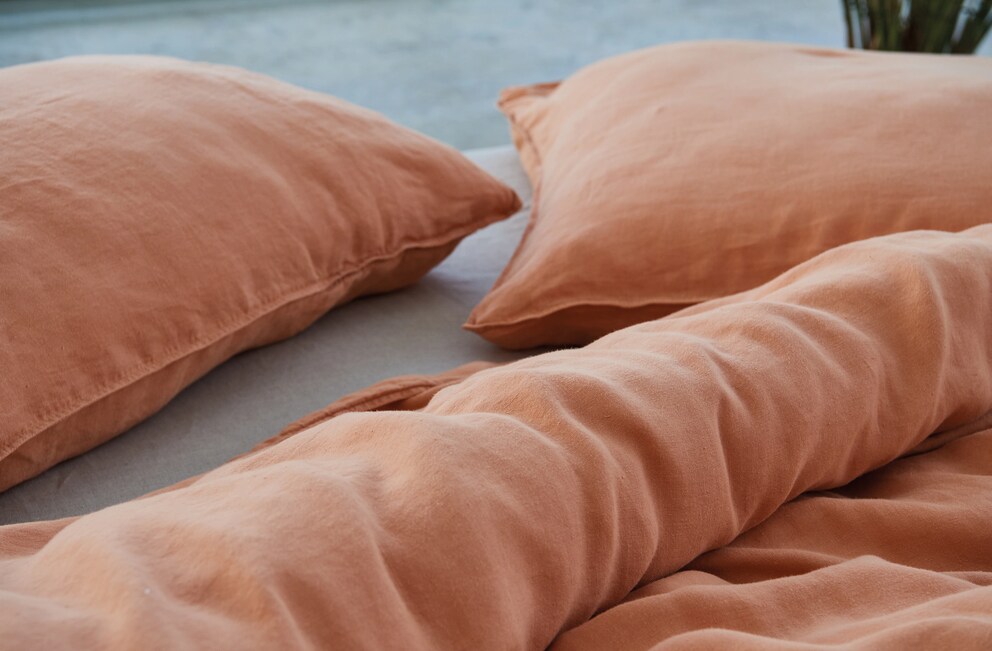 Whether it's the low water consumption, toxin-free cultivation, beneficial impact on soil, high quality or the fact it can be farmed locally, hemp has a lot going for it. That said, the fabric's breakthrough into the textile market has been slow so far. After my conversation with Oliver, I'm keen to find out why. Different platforms mention similar reasons time and time again. They say hemp isn't just too expensive because it's difficult to get the seeds. It's also because the farming methods and machinery it relies on aren't yet as well developed as those used in cotton farming (article in German). It'll take some time before companies change their manufacturing processes enough to be able to make silky-soft or coarse yarn from the tough hemp fibres. Similar to the CBD boom, it's also us and our wallets that'll determine how smoothly hemp's textile design comeback will play out.
Header image: #Lavie
---



«There are only two ways to live your life. One is as though nothing is a miracle. The other is as though everything is a miracle. I believe in the latter.»
– Albert Einstein
---
---
These articles might also interest you
Skeleton Loader

Skeleton Loader

Skeleton Loader

Skeleton Loader

Skeleton Loader

Skeleton Loader